Venezuela's economic situation has been discussed politically as a big trouble in a beautiful and rich country with different cultures. Currently political crisis troubles that have reached a level of international emergency lately landed on the sitting president Nicolas Maduro, who had declared himself president of the Republic of Venezuela and called for new elections.
In Venezuela, the government of President Nicolás Maduro and the opposition are related in a struggle of power, and since then no one is able to stand up and change things for a better future.
In Venezuela, the opposition lawmakers have been cancelled from standing for office and speak up the truth about Venezuela's situation, some of them have been unfairly arrested multiple times and others have gone into exile. The United Nations has accused the government of using a strategy of instilling fear in its population to retain power.
Venezuela has been caught in a downward spiral for so many years with political discontent and unfair issues that are happening everyday at Venezuelan people's homes, facing hyperinflation, electricity power cuts, shortages of food, and medicine.
Many Venezuelans have left their home country trying to find a better future and a better job to help their families.
But what can we tell about Venezuela and why are people facing a terrible situation right now?
In Venezuela it is a difficult question to ask who is the truly president.Some countries say Nicolás Maduro is the legitimate president while others are backing Juan Guaidó as the only president in the Venezuelan country.The move for a change by Juan Guaidó was a direct challenge to the power of President Maduro, who had been sworn in to a second six-year term in office just two weeks previously.
The President Maduro did not take this appropriately to his rival's move, which he condemned as a ploy by the US to oust him as a "fake president"He also said that he was the constitutional president and would remain so because no one was going to be able to stand up to get him out of the power in Venezuela.
Nonetheless, attempts by Mr Guaidó to get the military to switch their allegiance out of Nicolas Maduro's hands to him, the armed forces have remained largely loyal to President Maduro, whose socialist party has also got a firm grip on the electoral body and the supreme court.
Nicolás Maduro (actual president of Venezuela) was first elected in April 2013 after the death of his socialist mentor and predecessor in office, Hugo Rafael Chávez Frías. At the time, he had won by 1.6 percentage points.
While he was on his first term, the economical situation went into a terrible crisis situation and many of the Venezuelans living in the country were blaming him and his socialist government for the country's decline since everything became worse when he got into the power.
Expensive food, no food at all, no running water, robbery increasing considerably, people leaving the country, and also people using other countries' currencies as American Dollars ($USD) and Colombian Pesos ($COP) are the most commonly things that have made the Venezuelan country fall into a totally misery. This is when people have started to die in hunger, sick people running out of medicines supplies and children in the hospitals dying because of no medicines and electricity power cuts.
In the past months, 50 countries had recognized Mr Guaidó as the only and legitimate president, including the United States of America and many countries in Latin America. Russia and China among others stood by President Maduro on his back supporting him and trying to not stand with the truth and only the truth.
The president Juan Guaidó does not have so much power in the country.
Some Venezuelans have become disillusioned by the failure of Mr Guaidó to dislodge Mr Maduro from his mandatory power where no one can get him out of the government. Juan Guaidó had also been weakened by a corruption scandal that was involving opposition politicians.
The US was also clear trying to put in order to make a change: freezing and sweeping sanctions on all Venezuelan government assets in the United States and all kinds of transactions that were going to be made with the American government.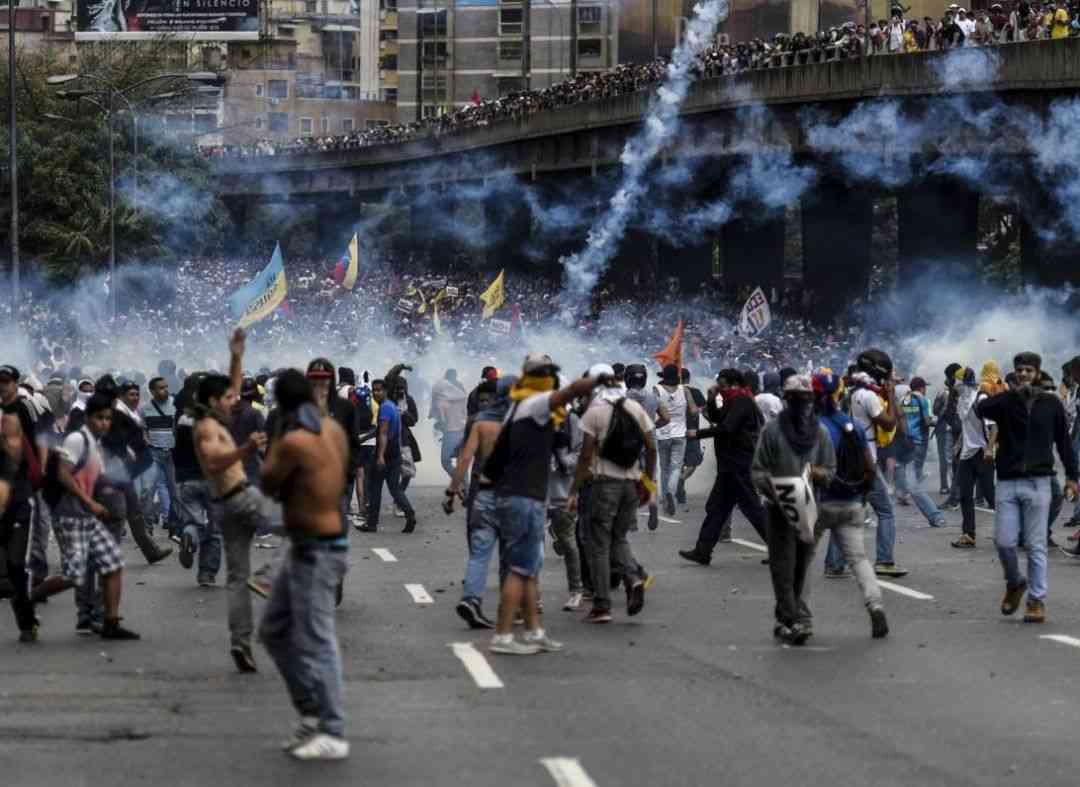 Many of the Venezuelans who are still in Venezuelan have to go through different phases of extreme survival to the point of having to go out into the streets and search the garbage cans for food or any edible thing they find to be able to sustain themselves. Many people do not resort to this but they decide to go to the supermarkets and buy many of the last things that are left with the sole purpose of not letting the other people of the Venezuelan people buy items from the basket of basic necessities such as soap, toothpaste, paper hygienic, among others.
Venezuela has reached the point where many of the things that are generally false and acclaimed abroad are really true and imply 95% the truth and only the truth considering that 5% of the news is false and is News given by the same corrupt government of Venezuela that is in charge of making the Venezuelan country worse and worse and causing Venezuelans to sink with it with its economic situation, hyperinflation and insecurity in the streets where many of the people claim that they murder you on a cell phone, a watch, a ring, some shoes, and even expensive clothing.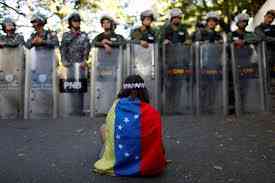 Taking into account another issue and covering an important point in the decline of Venezuela's economic system we have and take into account corruption in Petro (cryptocurrency) which is a new system implemented between the Venezuelan government only for generalized profit for the people who control the Petro exchanges and mines. Venezuelan President Juan Guaidó claims gustavo Petro is an accomplice to Nicolás Maduro and has received funding from Venezuelans who are corrupt.

Juan Guaidó, who is recognized by 54 countries, made these statements in a meeting in Bogota with Colombian representative Iván Duque and with the secretary of the American state, Mike Pompeo.

Petro is unfairly a reason why many Venezuelans have to be humiliated in the gas queues, at government food sales positions, and it has often been claimed that people who only have government support benefit from a bond or monetary consideration that is given to people with "a homeland card".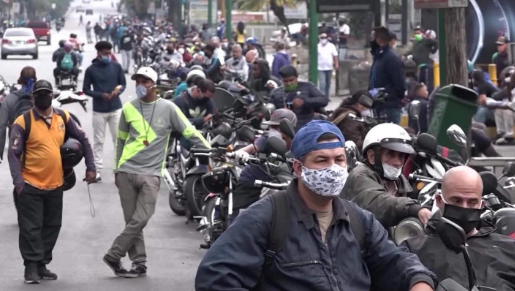 Currently with the situation of Coronavirus Venezuela has faced different phases of poverty concerning the economic situation of the country; taking advancement and advantage in this President Nicolás Maduro tries to "buy" the Venezuelan people with bonds of money that do not serve to buy even a bread and a butter. However, many people support it and say that the situation in Venezuela is fine and that "imperialism" will fall.
Many of the claims of people who have left the Venezuelan country are believing that in Venezuela there is no future for young people, children and adults seeking a better life and progress for a quality of life for all equally. Instead of quality and equality we have a misery and poverty to the extent where the most basic need that is food cannot be addressed.
The petro had to be the cryptocurrency with which Venezuela was going to "beat the financial blockade", according to Nicolás Maduro. But, a year and a half after it was launched, economic analysts and members of the cryptocurrency industry and many Venezuelans are unaware of the real situation of the cryptocurrency in the country and the monetary economic benefit of it.
"It doesn't exist" or "was a scam" are usually the first answers you get when you ask cryptocurrency experts about petro. The reason: petro is absent in all major international exchange houses, those digital platforms such as Binance or Coinbase where users buy and sell bitcoins, ethers, litecoins or any of the more than 2,300 cryptocurrencies that exist on the market.
However, the Venezuelan government continues to announce new uses for petro: import, pay taxes, hotel rooms, fees to obtain passport, pay for gasoline and pay for basic necessities in Venezuelan territory.
Over the past year, Nicolás Maduro has awarded extra petrol bonds to pensioners and bearers of the country's card and at the end of June Maduro mandated that one million digital wallets should be opened in which cryptocurrencies are stored in a 'quick saving' plan for Venezuelans.
In addition to this order, he gave to the Bank of Venezuela in early July: that he install petrol box offices in all its headquarters for people to use in their financial transactions and personal purchases for their own purposes in economic welfare.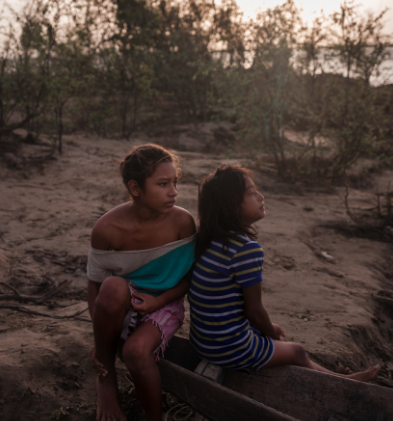 The economic crisis in Venezuela is the result of an economic model based on central planning. Uncontrolled monetary issuance by the central bank generates an inflationary process that is exacerbated by price controls on consumer goods and the dollar.

Dollarization of the economy would reverse inflation, but many liberalization reforms are needed to overcome the current crisis. Dollarization has it's own risks as the US economy relies on the same central bank planning more and more.
Venezuela has a large amount of natural resources that place it in a privileged situation with respect to most Latin American countries, there is a lot of poverty, so Venezuela is described as a rich country with many poor people, an expression that is increasingly patented, because of a series of factors that, according to the information provided by the statistics, have been through Venezuela's historical development, larger magnitudes,
such as: an ever-higher concentration of income, high unemployment, high numbers of people, high cost of living, high percentage ofmalnutrition and increased mortality rate.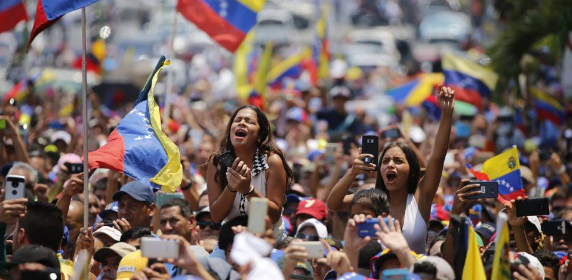 One of the problems facing the Venezuelan people is the lack of food and the lack of money corresponding to the new economic system that encompasses a deterioration in the different campuses of the country, education, businesses and the increase of new currencies considerably in one step to get better opportunity, passports still go hand in hand with the problem of the government that includes long waiting periods to leave the country , airports and routes to leave for European countries are limited and only people with a lot of money can leave and pay an extremely expensive passport of more than $500 per appointment to get a chance to leave the country.
---
Thank you for reading my first post - Emmanuel
Please subscribe for free!