In the capital of Venezuela, Caracas, an animal abuser and mistreater was recently caught who was the responsible for the death of a blind woman's poodle dog who was in an elevator with her.
The whole accident was caught on camera and the authorities immediately took charge of locating the subject who damaged the brain of the little dog with a strong kick, the serious condition of the dog that had just been kicked in the face by the aggressor made the building's security have to order to close all of the building doors so that the murderer would not escape or get away after kicking a poor dog.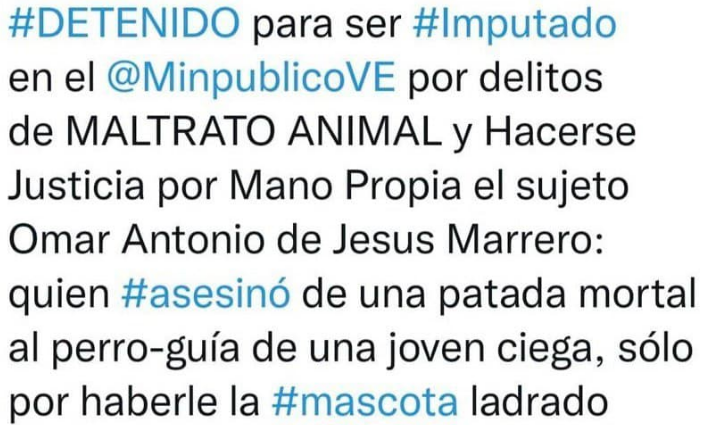 DETAINED to be #CRIMINED in the Venezuelan Public Prosecutor's Office for crimes of ANIMAL MISTREATMENT and to take justice into his own hands the subject Omar Antonio de Jesus Marrero who killed with a deadly kick the guide dog of a young blind woman, just because the pet barked at him
(Translation by the author @ejbv5 Emmanuel Barrera).
The reason why the man decided to kick the animal which was the blind woman's guardian guide, was that, the dog barked out of its instinct, however it was only barking and the dog did not bite or attack him at any time, this made the Venezuelan murderer immediately became enraged which made him have proceeded to kick the dog's head with his maximum force.
The cameras were the ones that captured everything, then the video went viral among the Venezuelan community and social media, later it became known that the dog did not survive this deadly kick that had soon ended his life, leaving him in shock and unable to walk.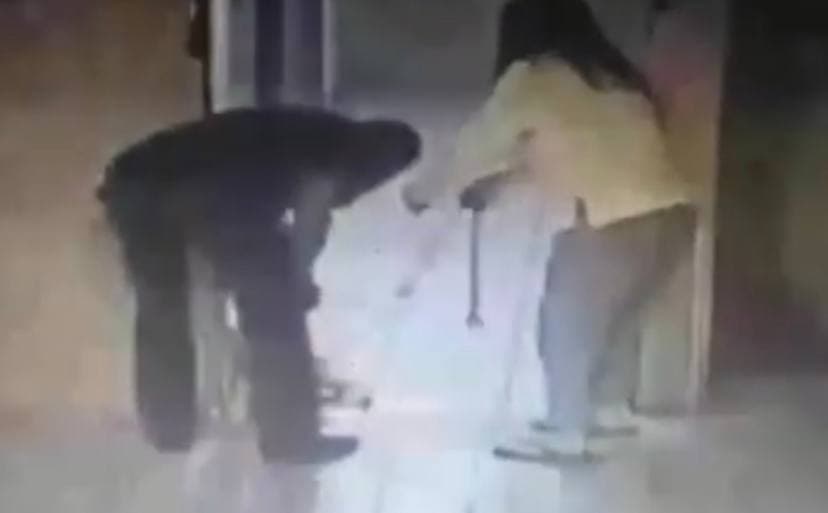 No defenseless animal, and for any circumstance, deserves to be abused and mistreated, such was the case of this little dog which was the guardian of a young blind Venezuelan girl who was in the capital of Venezuela, Caracas, precisely in a housing development inside an elevator where it is not known where she was going with her dog, people had said that probably she was waiting for someone to pick her up and her dog from the elevator.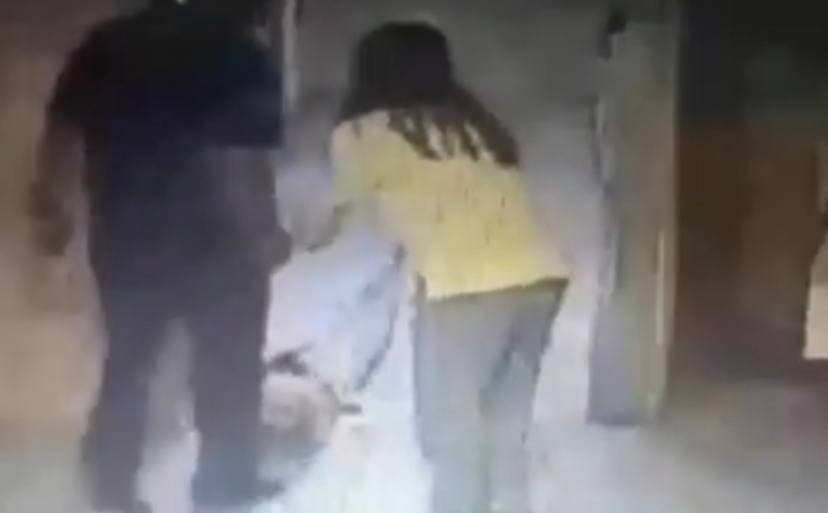 The aggressor who was arrested by the authorities simply felt the need and the pleasure of kicking this dog in the head with an unimaginable force, the terrible blow affected terribly the animal's head and left it knocked out for a few seconds, causing serious problems to its health, causing the dog to die after some hours.