Deposition in regards to Lambrechts, LLC vs Azircon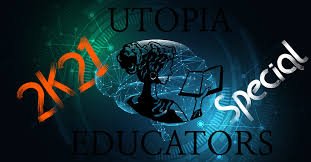 Who am I?
Hello there, I'm Emmanuel, a Venezuelan-Colombian speaker of 4 languages mainly focused on other foreign languages. Tutor and Languages teacher experienced with translations, interpretations, copywriting, redacting essays, content creation and podcasts. I love interpreting from my experience and as far as I know, a good translation shows the level of a good translator or interpreter and that's what I like to offer to my customers in order to give a flawless service.
I am just a writer who mainly dedicates his time to just work very hard for Utopia Educators and for my goals, what I want to achieve and complete, always trying to give my best posting what I consider is good for other people to know. My role into working in different areas has showed me as a matter of fact that having different experiences related with employment makes you a stronger person and makes you realize you have everything through what you've learned.
I'm a polyglot teenager, focused in professional work on Utopia, currently focused on different areas related with English language as a spoken second universal language in different areas such as writing, listening and speaking into informal and formal situations. I'm a teenager who specifically loves languages, books and classical literature and also loves to learn new foreign languages.
Who are we in Utopia Educators?
We have a mission statement called: Advance towards Utopia through Education.
All in each one of us in Utopia look forward to bring the best education to all people around the world in order to just bring good quality education and information-sharing, points of views, sharing stories, facts and thoughts from authors all over the world.
Utopia Educators is an amazing website for learning about different points of views from writers in different countries who just want you bring informative and interesting information and educative ideas to people and students.
Since I was a child, I learned that I had to work very hard for what I wanted and always give the best of me in order to become a better person and develop different sides of personal and external professionalism, being interested in languages and in the art of learning languages, putting them into practice; based on languages I also had learned that no matter where the may come from, there will always be a change and an opportunity to learn any kind of foreign language regardless of the race, skin color, distinction or cultural ways of thinking between time and space.
I have been given the amazing opportunity and big change to work as a podcaster, writer, content creator and online editor of @utopiaeducators online journal website, commited to give the best of us, sharing new experiences and giving what we look forward to share: Education and quality expressed ideas to different people of all countries.
From my point of view, working at @utopiaeducators has been everything to me within the past months until today because I consider that this great experience has offered new ways of self-development and growing perspectives, this has made me stronger and the advice of my boss and special friend at all circumstances @johnlambrechts was the person to motivate me since the first day I'd started to work by myself. John was a person that always sowed inspiration, motivation and many work ideas that contributed to my self-growth as a writer and online worker trying to figure out different informative/educative ideas.
Undoubtedly, when you learn any foreign language, this experience for you can open up a huge portal of possibilities or chances to involve you in the very knowledge of each culture and spoken language in a proper way, not in its perfection but in a certain level of management of it. My personality was always characterized with the word "STRENGHT", John as more than my boss, being my friend contributed to my work-ideas and built them as professional words, giving me the best of him to not only me but the workers contributing everyday in the goals and ways of thinking in content post creations and wonderful ways of bringing or sharing information to different areas all around the world.
Since day 1 when I started to work in Utopia Educators, I never felt pressured or hurried by anything, all of the words and advice I would ever receive from John was "Stay strong", different contributions to my ideas in order to flawlessly express educational content and informative articles.
I always feel motivated just deliver my work in a comfortable way. Different to other jobs, Utopia Educators and its way to let the authors flow between words and personal space is just an amazing topic to talk about, to be more specific, the experience I had when I started to work as a single-post writer in Utopia, made me realize I really could be able to give more of me and learn from different authors, work partners and specifically from @johnlambrechts who was my main help and source of achievement and progress. He as a hard-working man, honest founder of our world in Utopia, brought appreciation to each and one of our posts and articles written/typed with effort, dedication and time.
All points of views in Utopia Educators are of complete value, since we appreciate the hard work of all workers, content creation and professional ideas have developed new ways of thinking. Advice words, comfortable space and happy online area to have quick chats to Editors, Writers, Admins and Founder John, the experience of becoming a better worker and writer made me write from the bottom of my heart. I got offered this chance the first time I started last year in June 9th and I believe that @johnlambrechts is an amazing person in all aspects, he is an excellent boss always looking forward to motivate the workers in Utopia, he shows constant dedication and required efforts to progress as a human being.

My relationship with Utopia Educators and my professional relationship with John Lambrechts
My relationship with Utopia Educators is an unique experience which made me feel from the first moment I started to work there with joy and happiness,this experience taught me to work with my heart and always try to give the best of me to my students, friends and people who love to read and always enjoy good informative articles.
From my point of view, learning different aspects of languages launched my motivation to firstly write about languages, then, started to write about different topics, healthcare, travel, pets, social media reviews, etc.
My relationship with @johnlambrechts has been an amazing experience, I'd never met anyone like John, he is the kind of person that looks forward for a better change in the world, a person who professionally from a young age loved to hard work and always develope new ideas of working and evolving in a wide variety of changes. John is an angel to many workers in Utopia, the unique feeling of working for Utopia Educators and professionally give our best efforts flowing in our words just characterize the best work shown on us appreciated in our latest posts.
How did I meet John Lambrechts?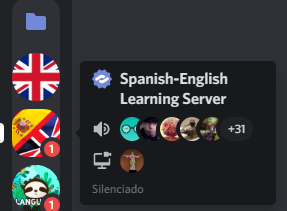 I always enjoyed in the past (when I wasn't working for Utopia Educators) to help people at online servers through Discord where you could have an online communication and free-healthy bond with different people looking forward to improve their level into English, from my side of learning, I considered that helping people to improve their english was a good idea because sometimes there are not good tutors to make different students grow progressively. Discord is a popular group-chatting app which was made to give gamers a place to build communities and talk, inside this online app I was included in two chat-groups called "Spanish-English Learning Server". I met him there, always sharing his support to people trying to learn English, as I said before, he really was a supportive tool for many Latin American Spanish Native Speakers looking forward to improve their pronunciation, listening and speaking with an american native speaker. His way of helping people was wonderful, @johnlambrechts talked to me multiple times and I told him I admired the way he would help people online on the server just communicating for free, sometimes, a lot of native English speaking people in the U.S charge for conversational levels or spoken online calls and John always help people for free on this server, he believes in the change and the positivity of some people, he motivated me a lot to discover new stories about Utopia. I wanted to work right away and told him I loved to read the articles in Utopia, I love to read and this content-creation online journal was one of my favorite ones, I featured @utopiaeducators into my favorite tabs and I wouldn't realize I could give the best of me to other articles lovers like me.
How has Utopia Educators improved my point of the view of the world and different cultures?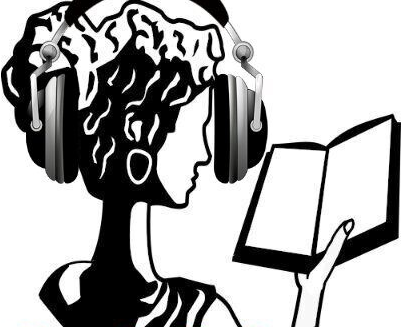 Utopia Educators' experience to me has been an amazing experience because I have learned to just give the best of me no matter what. @johnlambrechts felt concerned of me living in a dangerous country where you have to leave and work abroad in order to have a better life so he shared advice with me and wanted me to have safety despite of the lived situation. On my way to work for Utopia, this opportunity made me improve my point of the view of the world and different cultures.
In Utopia Educators, there must be an equal playing field as we all are respectful, @johnlambrechts likes to explain to all new starters working in Utopia Educators that no plagiarism should be accepted and we must write with professional words always trying to give the best to a general public. There is no exploitation of any members inside Utopia Educators because you can work comfortably from home. The respect is of big importance for all cultures and people, so this is super important for all of us to develope a healthy community which grows everyday.