5. Stranger things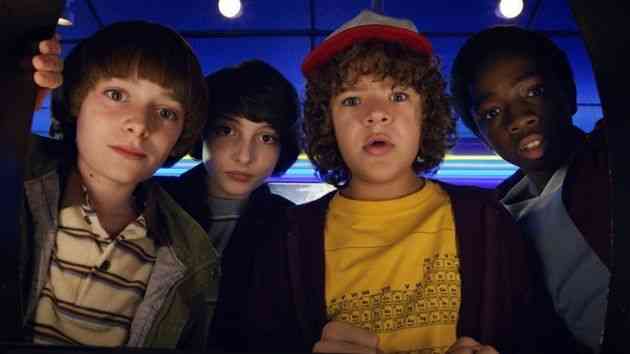 The Netflix series "Stranger Things" is a very entertaining and interesting sci-fi and suspense series distributed and co-produced by Netflix. This series premiered on Netflix on July 15, 2016 with many positive reviews from the entire press in charge of reviewing its episodes and delivering it to the general public.

The series was characterized by an atmosphere, atmosphere and rhythm to 80's Hollywood with many references to films by Wes Craven, Stephen King, Rob Reiner, George Lucas, among others. Including video games and the interaction of a story that comes from being given in a fictional town in Hawking in Indiana, USA, during the 1980s when a 12-year-old boy named Will Byers disappears due to mysterious circumstances and soon after "Eleven" who is a runaway girl with telekinetic powers meets Mike, Dustin and Lucas who are friends of will , and helps them in the tireless search for Will Byers.

This series has 3 seasons and is undoubtedly one of the best criticized and acclaimed by many people.Take a look at it!
4. Money Heist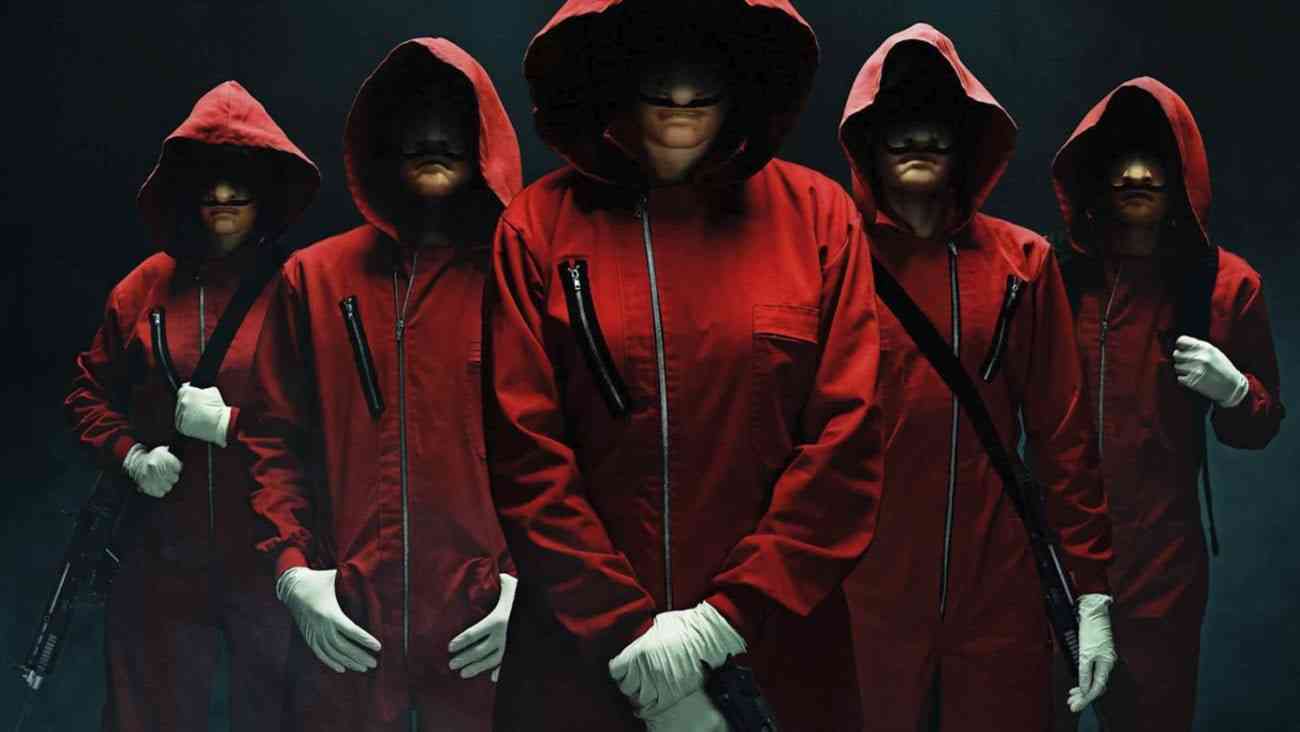 Money Heist is a Spanish crime drama series created by Alex Pina. The series is about two cautiously prepared and teacher-led heists: one heist at La Casa de la Moneda Real de España and the other heist at the Bank of Spain. This series was a series that was believed to have only 2 parts but because the general public be hailed as an overly entertaining and incredibly interesting seríe had 2 seasons, then 3 seasons and then 4.

This acclaimed series received several awards that included it as the best drama series at the 46th International Emmy Awards, as well as a critical acclaim for its incredible and sophisticated plot in which everything unfolds.

Without a doubt this series is one of the best on the Netflix platform and one of the most seen on it in the Top of Series most viewed by the general public from all over the world, however the series is native to Spain and its audio is in more than 3 languages, French, Spanish and English and currently more and more translators and interpreters are working to bring out new versions and chapters of the seasons in different languages to make an international impact to more places. Go ahead into an amazing adventure and experience in this amazing series!
3. The Order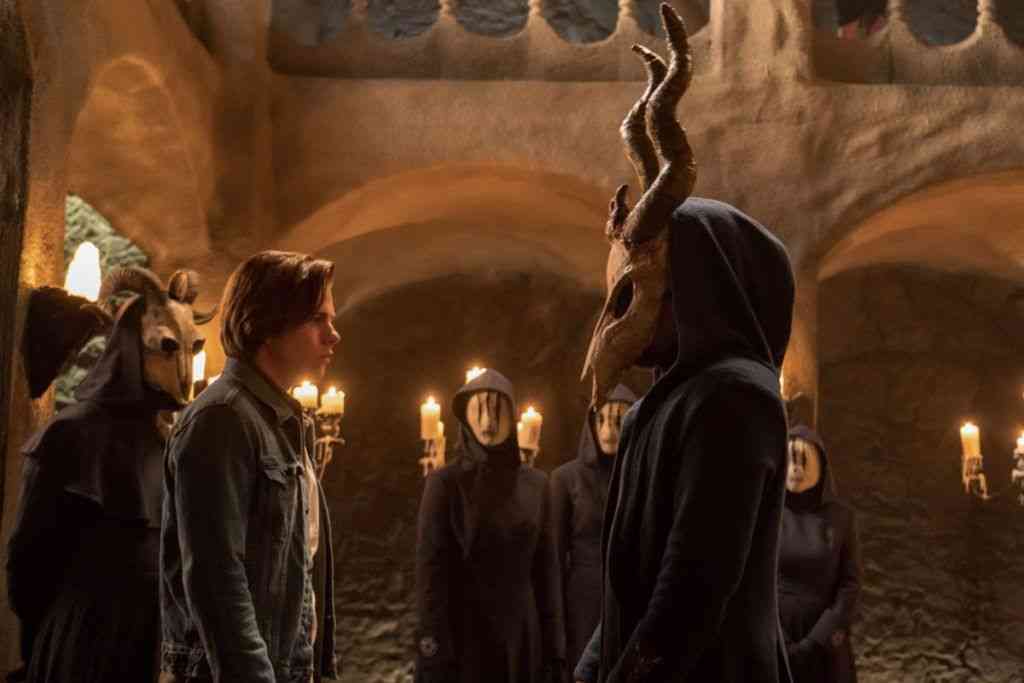 The Order is a horror web television series created by Dennis Heaton and written by Heaton, Shelley Eriksen, Rachel Langer, Jennica Harper, Penny Gummerson and Jason Filiatrault.

This incredible series was released and sponsored by Netflix on March 7, 2019. This series stars Jake Manley, Sarah Gray, Matt Frewer, Sam Trammell and Max Martini and its first season received many positive reviews weeks after its release. There are currently sources confirming that since March 2019 it was announced that the series would be renewed a second season of 10 episodes that will be released on June 18, 2020.
This series is a sci-fi and fantasy series in which Jack Morton is a young man who joins a cult called "The Order" which is a mysterious secret society on the campus where he studies. Still, unlike conventional university sororities, Jack Morton and his community engage in other tasks that are much riskier like fighting magical creatures and forces hidden around them.

In this way, we can enter a world in which magic is everywhere, monsters, intrigue and danger, dark secrets that are being discovered by Jack Morton throughout this incredible series, hidden battles between werewolves and the arts of black magic. This interesting series of magic and fiction has ten episodes, all between 42 and 51 minutes in length and will feature a 2st season. Learn about magic with The Order!
2. Raising Dion

Raising Dion is an American superherist television series that premiered on October 4, 2019 on the Netflix platform. The series is based on Dennis Liu's 2015 comic and short film. In 2020, Netflix renewed the series for a second season. This series unfolds in a story of a woman named Nicole who finds heus raising her son Dion after her husband Mark passed away.

Nicole goes through normal problems and situations she faces in raising a son with superpowers being a single mother, which are amplified when Dion begins to show and manifest her magical abilities that are very similar to those of a superhero. After Dion's mother learned of the powers and abilities her son possessed, she must keep her son's gifts a secret with The Help of Pat, who was Mark's best friend, and protect Dion from people who can possibly exploit him while he still discovers the origin and cause of his superhero powers and abilities. You will have fun watching this series!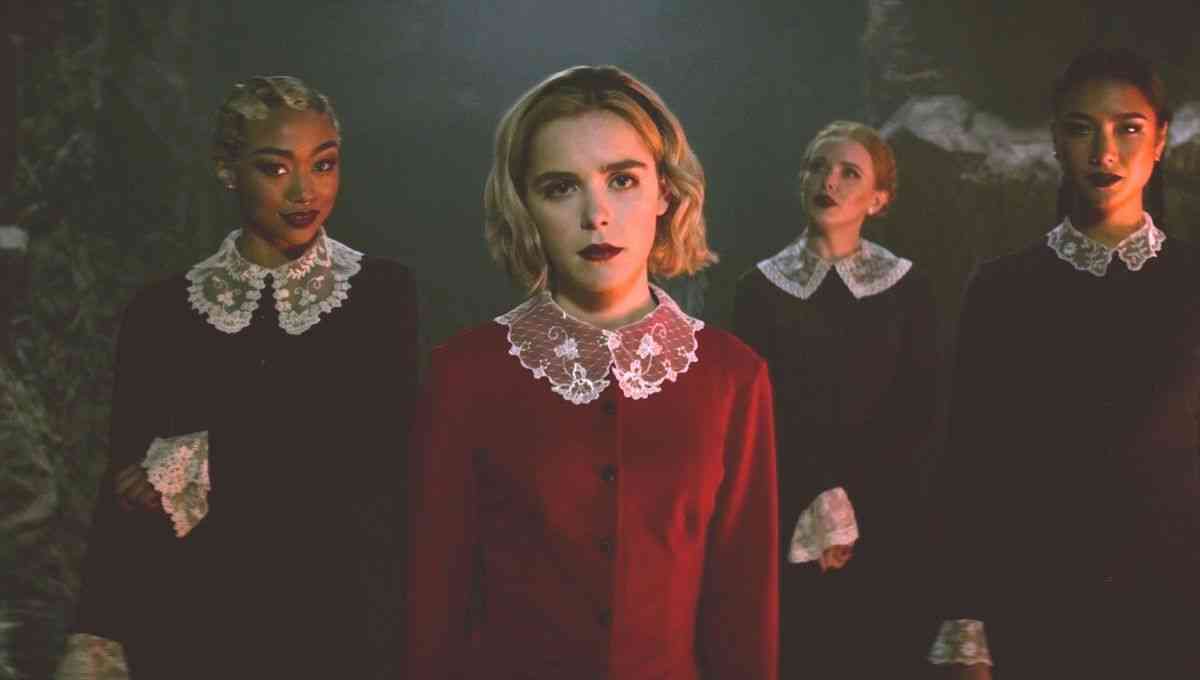 1. Chilling Adventures of Sabrina
Chilling Adventures of Sabrina (CAOS) is an American television series of supernatural mystery, magic and sorcery developed by Roberto Aguirre-Sacasa for Netflix, based on the comic book series "Chilling Adventures of Sabrina". The series is produced by Warner Bros. Television, in partnership with Berlanti Productions and Archie Comics.

This great series fills us with a lot of intrigue and puts us all in a funny mystery; this series focuses on the main protagonist Sabrina Spellman, (played by Kiernan Shipka), also stars Ross Lynch, Lucy Davis, Chance Perdomo, Michelle Gomez, Jaz Sinclair, Tati Gabrielle, Gavin Leatherwood, Adeline Rudolph, Richard Coyle and Miranda Otto.

Developed during the month of September 2017 for The CW, the series itself was intended to be a companion series of The CW series Riverdale, however, in December 2017, the project was moved to Netflix with a direct serial order that confirmed two seasons. All of its filming takes place in Vancouver, British Columbia, where both parts of the first season were shot consecutively.

The series has an interesting touch because Sabrina Spellman who is a half-human, half-witch teenage girl must face her nature as half witch and half-mortal as she fights evil forces that threaten her daily, her friends, her family, and the world where humans live.
You won't regret watching this fun and intriguing series!
Thanks for reading!
-Emmanuel
Subscribe for free to get the best posts to email!