A South African politician and militant and first black president. He refused injustice and fought against racism, and spent more than a quarter of a century in prison. When he defended his jailers, he was careful to overcome the accumulated hatreds for the sake of national harmony.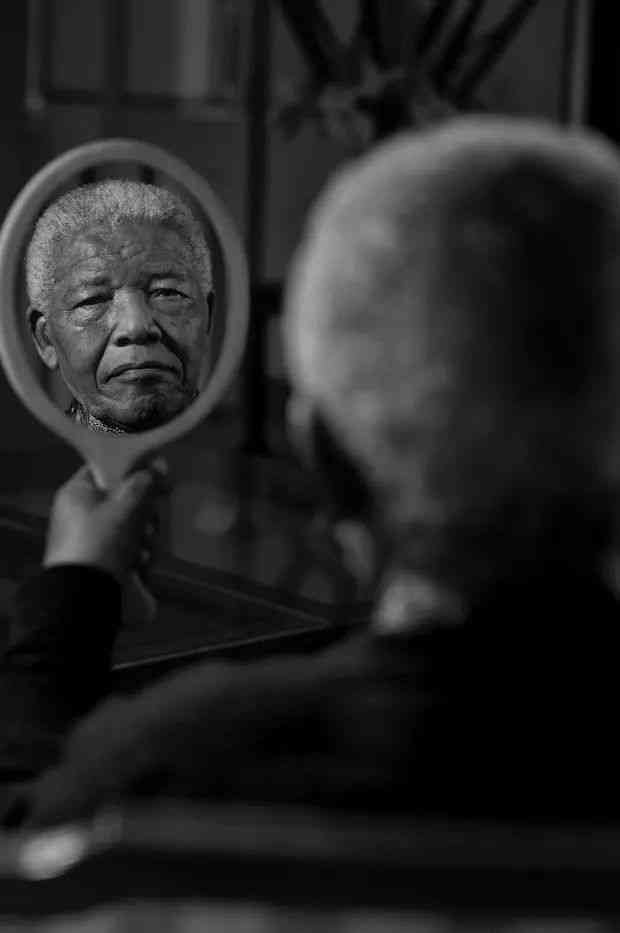 Born and brought up
Nelson Mandela was born on July 18, 1918 in the town of Mvizo in the Transkei region of South Africa, his father called him "Doolahlahala" (Brawler in the Afrikaans language) but he was named in the missionary elementary school "Nelson" after his white teachers were unable to pronounce his name.
His father died when he was nine years old, and he moved on to live with the ruler of the "Thambu" people, Jongtinta Dalendipu, who sponsored it in response to the beautiful father, who had been recommended by him as head of the "Thambo" tribe years before.
Education and training‌‌was
one of the few African children who were able to enter primary school.
But he was expelled from her along with his companion Oliver Tambo in 1940 because of his participation in student protests against the policy of racial discrimination, and he could not complete his studies regularly, so he completed it by correspondence in Johannesburg, and obtained a "Bachelor of Laws".
Jobs and Responsibilities
He‌‌ did not occupy himself with administrative government jobs, and was not available to black men who rejected racial discrimination, so he opened a law office in 1952 with his companion Oliver Tambo, it was the first law firm for black people in South Africa.
The political experiment‌‌started
his journey with politics at the age of twenty. In 1942, he joined the African National Congress party opposing the policy of racial discrimination, and he was active in it, and worked to transform it into a mass movement that attracts various African groups. He was one of the founders of the party's "Youth Union".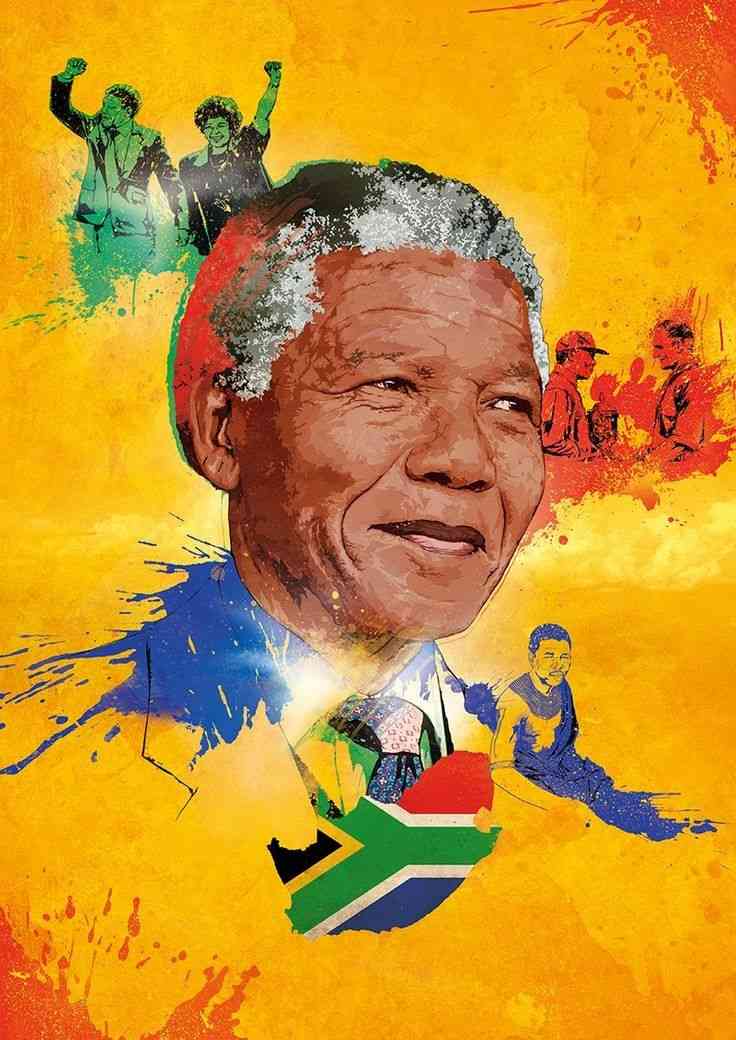 When the party began what was known as the "campaign of challenge", Mandela moved inside the country inciting to resist the laws of racial discrimination, and he was issued a suspended prison sentence, and he was prevented from leaving Johannesburg for six months, he used it to prepare a plan to convert the party's branches into cells of the secret resistance.
After the events of the "Shareville" massacre in 1960 in which police officers shot demonstrators and killed hundreds of people dead and wounded, the authorities banned all ANC activities, and Mandela was arrested.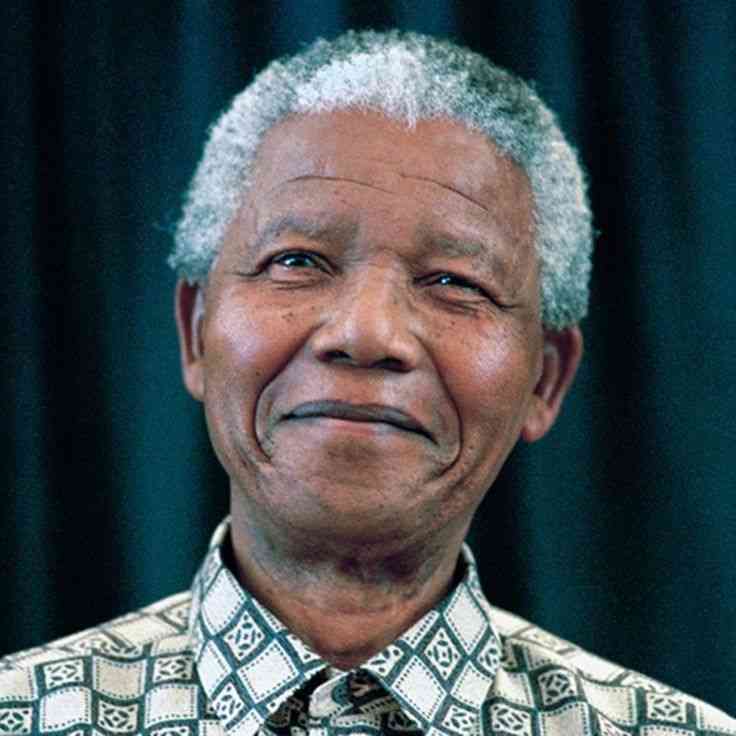 After his release in 1961, he led the underground resistance, and he traveled to Algeria in 1962 to arrange training courses for members of the party's military wing. After his return, he was arrested on charges of leaving the country illegally, inciting strikes and violence, and when his trial began he took up the defense of himself.
He described his condition in the trial by saying, "During my trial I entered the courtroom with tiger skin zucchini clothes, and I chose this outfit to highlight the symbolic meaning of being an African man on trial in a court of the white man, and I was carrying on my shoulders a national history and their cultures, and I was certain that my appearance with that outfit would frighten Power from Africa's culture and civilization. "
He was sentenced to five years imprisonment, and before he finished it, he was sentenced to life imprisonment in 1964, and it was the beginning of a journey of struggle, determination and patience that lasted for more than a quarter of a century, during which Mandela became a symbol of freedom, and a symbol of struggle and struggle.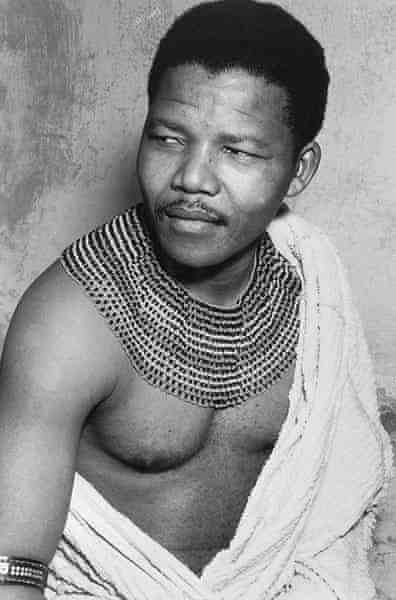 He did not soften his resolve despite the injustice and darkness of the prison, and did not abandon or retract what he believed in, so he rejected an offer from his jailers to release him in exchange for his return to his tribe and give up the resistance, and he rejected another offer after that in exchange for his declaration rejecting violence.
During his prison period he became an international symbol of the struggle against racism. The South African government inflicted domestic and international pressure and released him in 1990, after more than 27 years in prison.
After his release, he announced the cessation of the armed struggle and led negotiations with White South African President Frederick William Deklerk to end the apartheid and achieve his ambition expressed in his book My Long Journey on the Path to Freedom: "When I got out of prison, my job was to liberate the oppressor and the oppressed together."
South Africa emerged from the apartheid system and adopted a new, pluralistic constitution. Mandela was elected its president in 1994, and he was the first black president to rule it.
In 1999, he decided to retire, and he did not run for a second term. He worked as a philanthropist through the Mandela AIDS Foundation and the Nelson Mandela Fund for Children.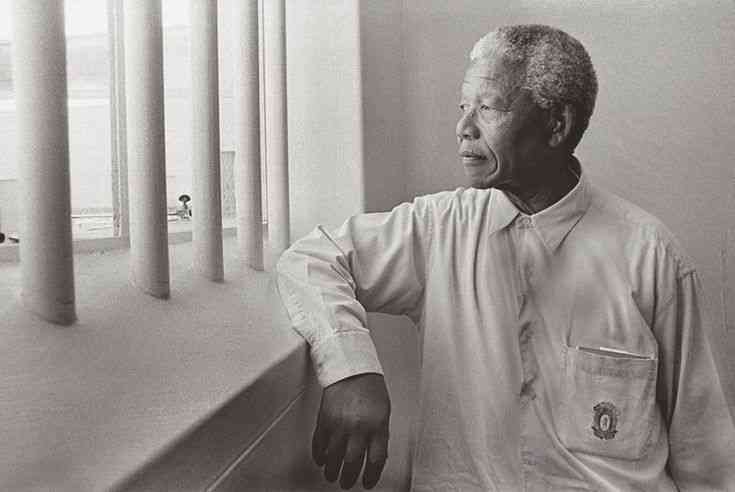 Awards and Decorations‌‌
He received many international awards, honors and honors, most notably the Nobel Peace Prize, which he won in 1993 in 50% with the last president of the apartheid regime in South Africa, Frederick William Deklerk, and the United Nations chose himas an ambassador of goodwill in 2005.
Death‌‌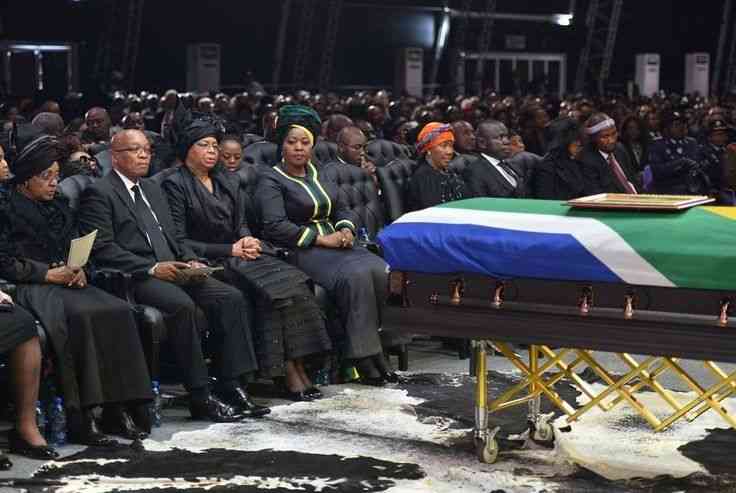 Nelson Mandela died on December 5, 2013 in South Africa after a long struggle with disease, and his people bid him farewell with tears and flowers, a large number of world leaders attended his funeral, and many mourning countries declared their grief.
Thanks for reading all above!!