Many are more interested in becoming an entrepreneur or businessman rather than studying and getting a job. But their dreams remain only dreams due to lack of sufficient facilities and various surroundings. However, many people make relentless efforts to make their dreams become true. So success knocks at their door.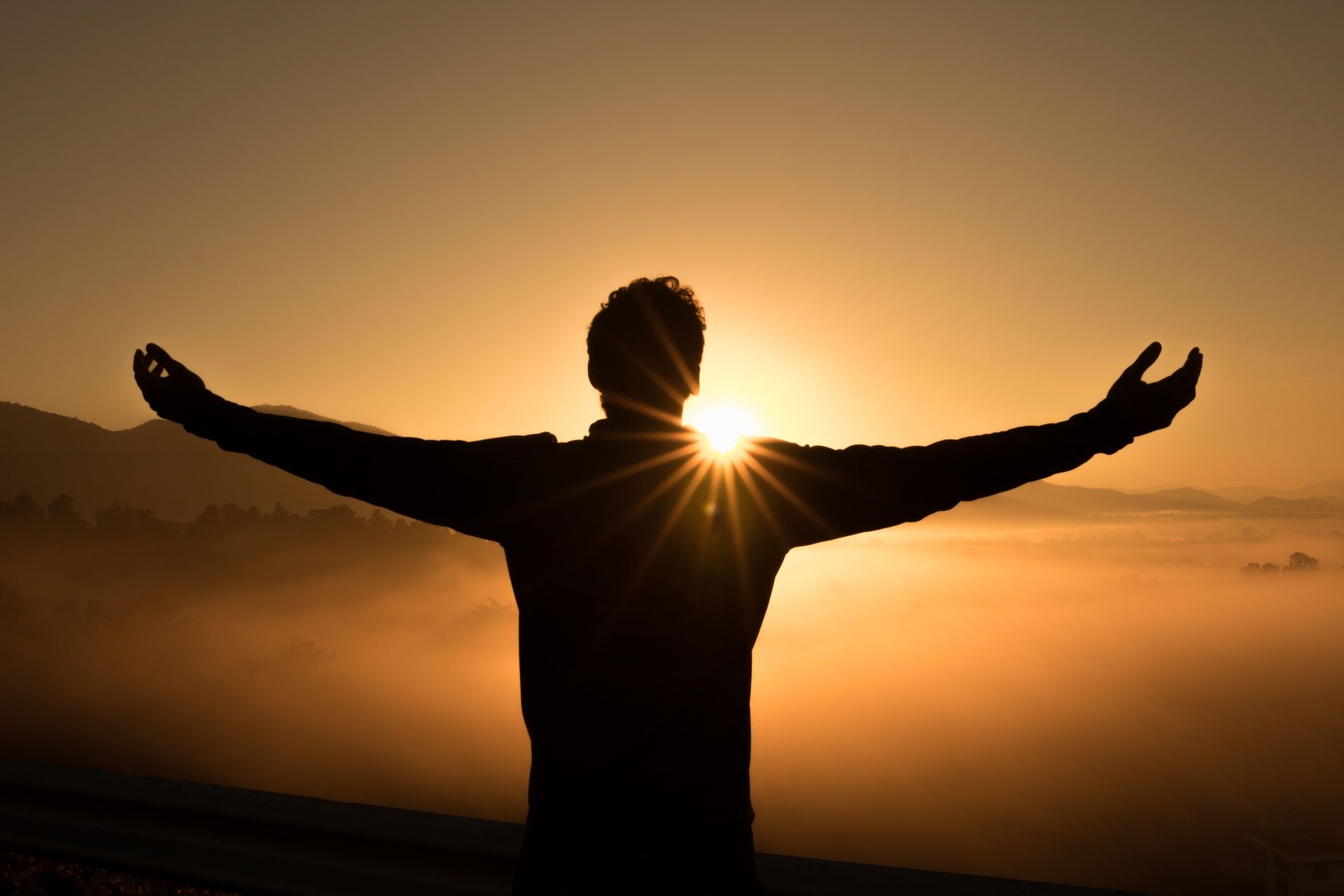 How does a six-year-old child from a middle-class family spend his days? There are not many exceptions except watching funny cartoons, going to school for the first time, or playing sports with friends. But if someone told you a 6-year-old boy bought 6 Coca-Cola from his grandfather's shop for 25 cents and sold it to his friends for 5 cents per bottle and earned 5 cents, would you believe that? That's what a 6-year-old child did almost 84 years ago. He is currently the sixth richest person globally, and his net worth is nearly 96 billion dollars.[1] He is possibly the most significant investor of all time. He is none other than Warren Edward Buffett, also known as Warren Buffett. He is an American businessman, investor, speaker, and philanthropist. He is now the CEO and chairman of the Berkshire Hathaway Company.
So it is a matter of wonder how he became so rich? Hopefully, Buffett's story of getting rich will inspire you to make your dreams come true. So let's find out about his life: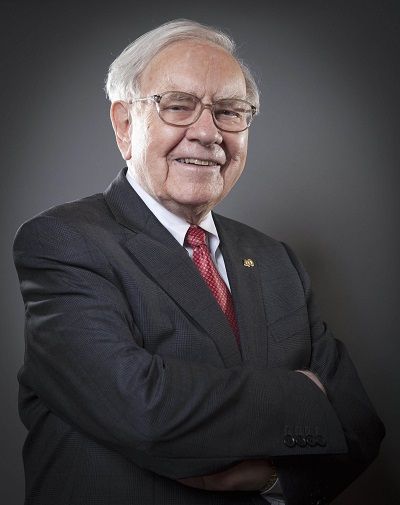 Birth and Family[2]
Warren Buffett was born on August 30, 1930, in Omaha, Nebraska, USA. So people call him the Miracle of Omaha. He was the second of three children of his father, Howard Buffett and Lila Buffett. Buffett's father got elected to Congress in 1942, and the family moved to Washington, D.C. After completing his primary education.
Entered the stock market in childhood[3]
Buffett's dream since childhood was to stand on his own two feet. So even though he was a child of an aristocratic family, he had an irresistible attraction towards earning money. In this case, the book 'One Thousand Ways to make 1000 dollars in your spare time', collected from the library, greatly inspired the 7-year-old Buffett. As a result, young Warren has since become an energetic entrepreneur. He worked in his grandfather's grocery store for a short time. Buffett used to hawk when he was in school and earned money by selling magazines, Coca-Cola, etc. Buffett's curiosity in the stock market and investment grew at an early age. At the age of ten, Buffett visited New York City to observe the New York Stock Exchange. When he was just 11, he purchased three shares. While in high school, he invested some of his father's estate and bought a farm.
Buffett's business journey began while in school[4]
In 1945 he bought a pinball machine used by a friend while still in high school for only 25 dollars. Unfortunately, he did not have a place to put the device. So he put it inside a barbershop. In just a few months, he installed three similar machines in different areas. Thus began his business journey.
‌‌(Study in business administration and working life)
Buffett's interest in business administration[5]
In 1947, Buffett got admitted to the University of Pennsylvania. There he studied for about two years and graduated in business administration from the University of Nebraska-Lincoln. He then enrolled at Columbia Business School. Buffett's only reason for enrolling at Columbia Business School was his favorite teacher, Benjamin Graham, who was considered an American investment guru at the time. Buffett was a huge fan of Benjamin Graham's book, The Intelligent Investor. Only after graduating from Graham, Buffett rush to Columbia Business School. And last but not least, he memorized his book, The Intelligent Investor, to attract Graham, and he always raised his hand to answer any of Graham's questions in class. He graduated from this university in 1951 with a degree in economics.
Buffett started a job as a salesman[6]
From 1951 to '54, he worked as an investment salesman at Buffett-Falk & Co. He worked as a security analyst at the Graham-Newman Corporation in New York from 1954 to '56. He has also worked for various companies, including Buffett Partnership Ltd., Berkshire Hathaway Insurance. Much of it is now his own.
Buffett's position in the world's Billionaires club for the last ten years[7]
Year: 2012, Position: 3, Net Worth: 44.0 billion (USD)
Year: 2013, Position: 4, Net Worth: 53.5 billion (USD)
Year: 2014, Position: 4, Net Worth: 58.2 billion (USD)
Year: 2015, Position: 3, Net Worth: 72.7 billion (USD)
Year: 2016, Position: 3, Net Worth: 60.8 billion (USD)
Year: 2017, Position: 2, Net Worth: 75.6 billion (USD)
Year: 2018, Position: 3, Net Worth: 84.0 billion (USD)
Year: 2019, Position: 3, Net Worth: 82.5 billion (USD)
Year: 2020, Position: 4, Net Worth: 67.5 billion (USD)
Year: 2021, Position: 6, Net Worth: 96.0 billion (USD)
Buffett turned Berkshire Hathaway into an empire[8]
Let's look at the lives of the wealthy and successful people of the world. We can see that they have become so prosperous by forming their organizations or institutions, such as Jeff Bezos (Amazon), Bill Gates (Microsoft), Larry Ellison (Oracle), Mark Zuckerberg (Facebook), etc.
Warren Buffett was different in this respect. He has invested in hundreds of companies over the years through his Berkshire Hathaway holding company. These investments include big names like Coca-Cola, The Washington Post, and GEICO. Buffett currently owns 36.8% of Berkshire and is presently valued at 480 billion dollars. About 377,000 people work under this company directly or indirectly.
Original Story
This organization started in 1839. It was originally a textile mill on Rhode Island, and by 1948 Berkshire employed 11,000 workers and earned 29.5 million dollars from there, which is about 300 million dollars at current prices.
Berkshire stock began to decline in the late 1950s. But Buffett was not upset and, realizing the company's future value, began collecting shares. By 1964, Buffett wanted to get out of it. Then the company's then CEO, Seabury Stanton, offered to buy his shares for 11.37 million dollars, which was 0.13 million less than he had promised.
This drove Buffett crazy, and he decided to buy more shares instead of taking the offer. Eventually, he started to buy more shares and took control of the company. Then he fired Stanton. It is currently associated with Buffett and his longtime partner Charlie Munger.
What made Buffett so rich?

--> "Come down with big thoughts and try not to focus too much on the problem"

Warren Buffett thinks it's essential for an investor to profit by selling shares and knowing if they can trust the company he's investing in.

The principle of his business is to hold the shares for a long time and sell the shares in the market only when he thinks that he can get more profit if he needs money or invests elsewhere.
--> "Try learning something new and be humble"
Warren Buffett thinks success cannot come overnight. That is why one should know something new every day and reflect it in business. Only then will success come.
Some time ago, Buffett told an entrepreneur to invest in learning something new every day, and he also said always to be polite to partners or buyers. Maintaining good relationships with your buyers and partners is an essential strategy for surviving today's competitive business.
--> "Invest your capital"
Buffett explained in his 2017 annual letter what kind of problems could arise if investing in borrowed money. A person has to suffer little mischief for the shares bought for some profit. Besides, there is an additional worry of returning the money at the right time. The next time he makes a wrong or weak decision under extra pressure, that will not benefit the business.
--> "Establish a good relationship"
According to Buffett, maintaining a good relationship with everyone, from buyers to partners, suppliers, will add a particular point to the business to succeed and survive in the competition, which will widen the door to your success.
--> "Higher price does not mean better service/product"
Buffett warned those rich people who buy shares at higher prices. A higher price doesn't mean better service or product. So an investor should look at the quality of the product and invest there. High prices should not be considered as a symbol of product quality.
--> "Don't focus too much on income"
He said it is good to be rich, but not to forget the beginning! If you want to reach your goal, always remember how you came to this position, who was by your side!
Warren Buffett is a man whose career has led to many successes. He has come up with some great tips for beginner entrepreneurs that outline the success of beginners. So not only business/investment, there are other things that an entrepreneur must keep in mind that will pave the way for his success.
Most significant mistakes of Warren Buffett[9]
To err is human. Nobody is above making mistakes, and that's normal to make mistakes.  Similarly, Warren Buffett has made some mistakes in his life when it comes to investing.  Let's take a look at them:
Purchasing U.S. Airways Stock
Missing His Chance To Invest In Google
Opting Not To Buy Amazon Stock Sooner
Not To Invest In Cryptocurrency.
Buying A Large Amount Of ConocoPhillips Stock
Not Buying The Dallas-Fort Worth NBC Station
‌‌
References:
[1] Forbes, https://www.forbes.com/billionaires/
[2] Forbes, https://www.forbes.com/profile/warren-buffett/?sh=18413f114639
[3] CNBC, https://www.google.com/amp/s/www.cnbc.com/amp/2018/01/17/these-childhood-hobbies-may-have-helped-warren-buffett-become-a-billionaire.html
[4] The Balance, https://www.thebalance.com/warren-buffett-timeline-356439
[5] CNBC, https://www.cnbc.com/2017/02/02/billionaire-warren-buffett-discusses-the-book-that-changed-his-life.html
[6] Investopedia, https://www.investopedia.com/articles/01/071801.asp
[7] Forbes, https://www.forbes.com/billionaires/
[8] Investopedia, https://www.investopedia.com/articles/markets/041714/how-warren-buffett-made-berkshire-hathaway-worldbeater.asp
[9] CNBC, https://www.google.com/amp/s/www.cnbc.com/amp/2017/12/15/warren-buffetts-failures-15-investing-mistakes-he-regrets.html
‌
‌
‌‌
‌‌