Artist Andrea Verruccio is one of the influential artists of the Renaissance and is the teacher of the smartest man in history Leonardo Da Vinci. Andrea may have been slightly oppressed in history because of his hearing Leonardo Da Vinci covered his work and appeared and he was a student of Leonardo Da Vinci.

Verrocchio is a painter, sculptor, musician and goldsmith who went from Florence to his name because of Andrea's employment by the art of merchants to make silver engravings of the S.Giovanni altar that brought him to glory and reputation.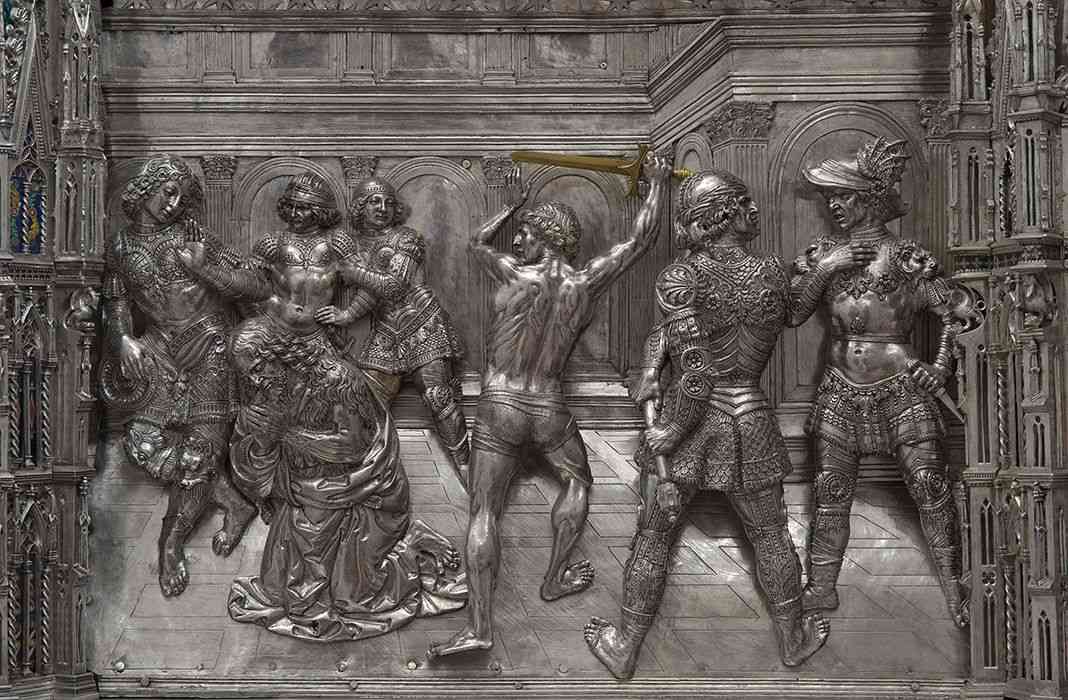 His first studies in painting date possibly from the mid-1460s. He is said to have been a pupil of the Florentine artist Alesso Baldovinetti. But it is assumed that he and Sandro Botticelli worked together under the early Renaissance master Fra Filippo Lippi at Prato, a city near Florence, where Lippi had been commissioned to execute a series of murals for the cathedral.

Andrea's work varied from bronze sculptures, silver statues, marble engravings and drawing. He drew paintings that are among the most beautiful, such as the Baptism of Christ painting that he painted with Leonardo Da Vinci.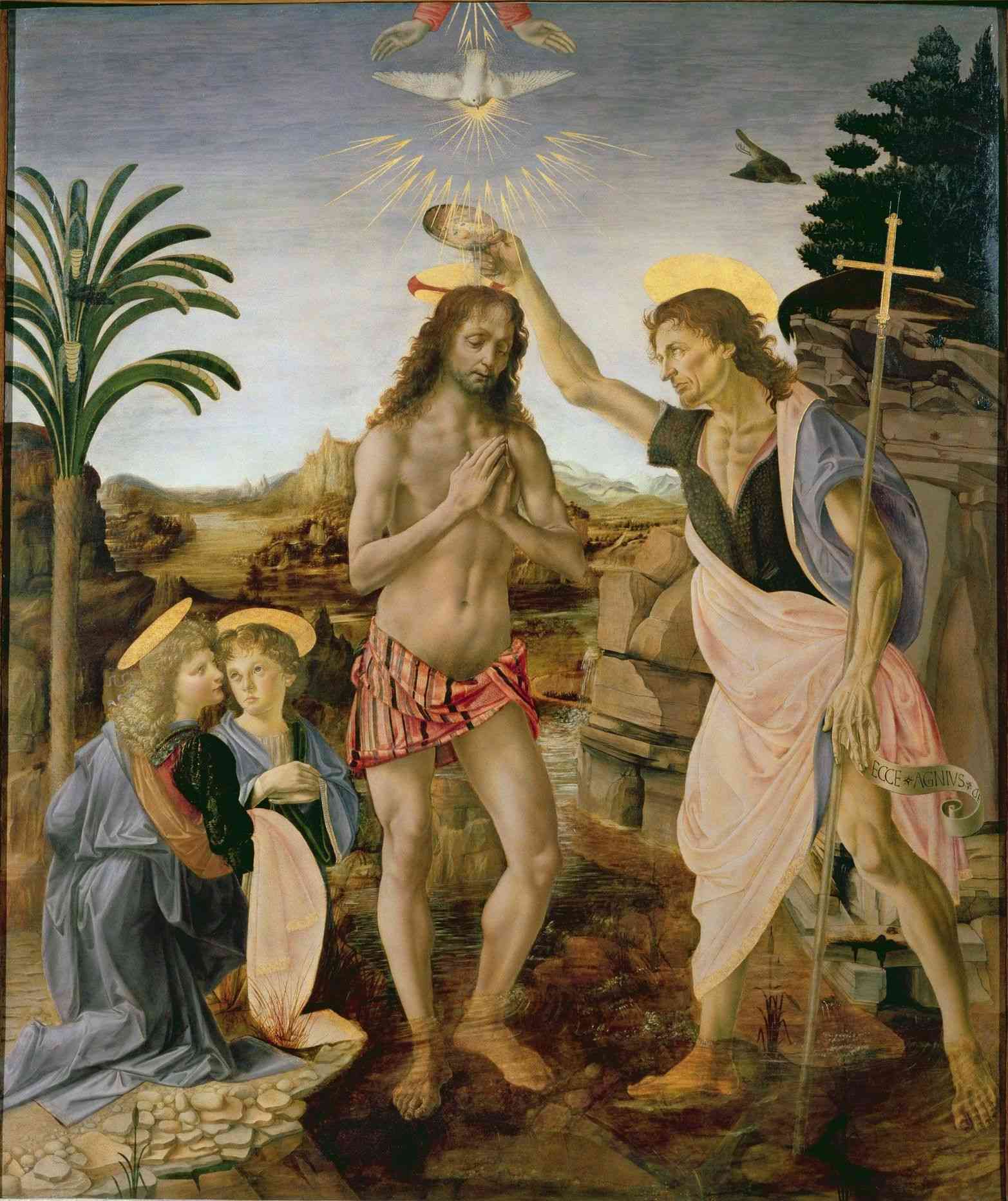 Andrea has developed new concepts that challenge aesthetics and traditional techniques. The best example of this is his availability, statues, and his unique funerary collection and icons, so no imitators ever existed for him.
If you want to know more about Leonardo Da Vinci, visit our previous article


His work in Rome
Verruccio worked in Rome during the reign of Pope Sixtus IV and noted the great interest in sculptural works distributed in its fields and arenas, so he sang to it and resolved to give up the profession of drafting and leave to study sculpture. Initially, he focused his interests on casting small sculptures with bronze like the bronze horse placed in S. Giovanni Lateran. He also performed marble sculptures that represented shrines and faces of well-known personalities, and during his stay there he gained great fame and raised a lot of money. And the first marble work he did was at the shrine of his wife, Francesco Turnaboni, and Andrea carved the lady's dolls with a stone on a marble sarcophagus, representing her confinement and passing to another life, then he performed three very impressive virtues, and this is his first work in marble. The tomb was then placed in Minerva.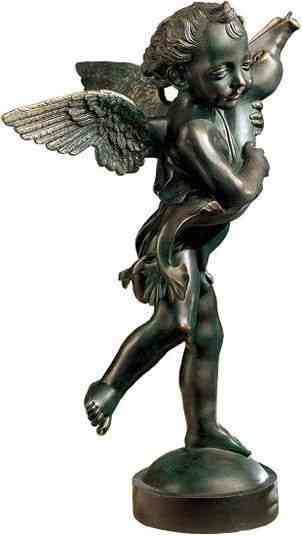 Verruccio gained his fame from work in Rome and when he returned to Florence he was placed in the palace and reached the highest levels and was at the beginning of his glory in Florence he made a marble Madonna over the tomb of M. Leonardo Bruni and then worked on a carved marble plaque located in Casa Medici, Andrea made a grave Giovanni and Piero di Cosimo de 'Medici in S. Lorenzo,  with porphyry sarcophagus at the four corners. By bronze stents with beautifully transformed leaves, the utmost care of the tiles is finished.
Four years later, he was commissioned to make a statue of David, so he accomplished and designed it in the form of a young warrior holding a sword and between his feet, the severed head of Gallot, and what distinguished this statue, by feeling the feelings of David that appeared on his baffled face and smiling with a charming smile. Bronze, this work was impressed by Lorenzo de Medici, who placed it above the stairs in the palace. This work was a symbol of the struggle and the legitimacy of the authority in Florence.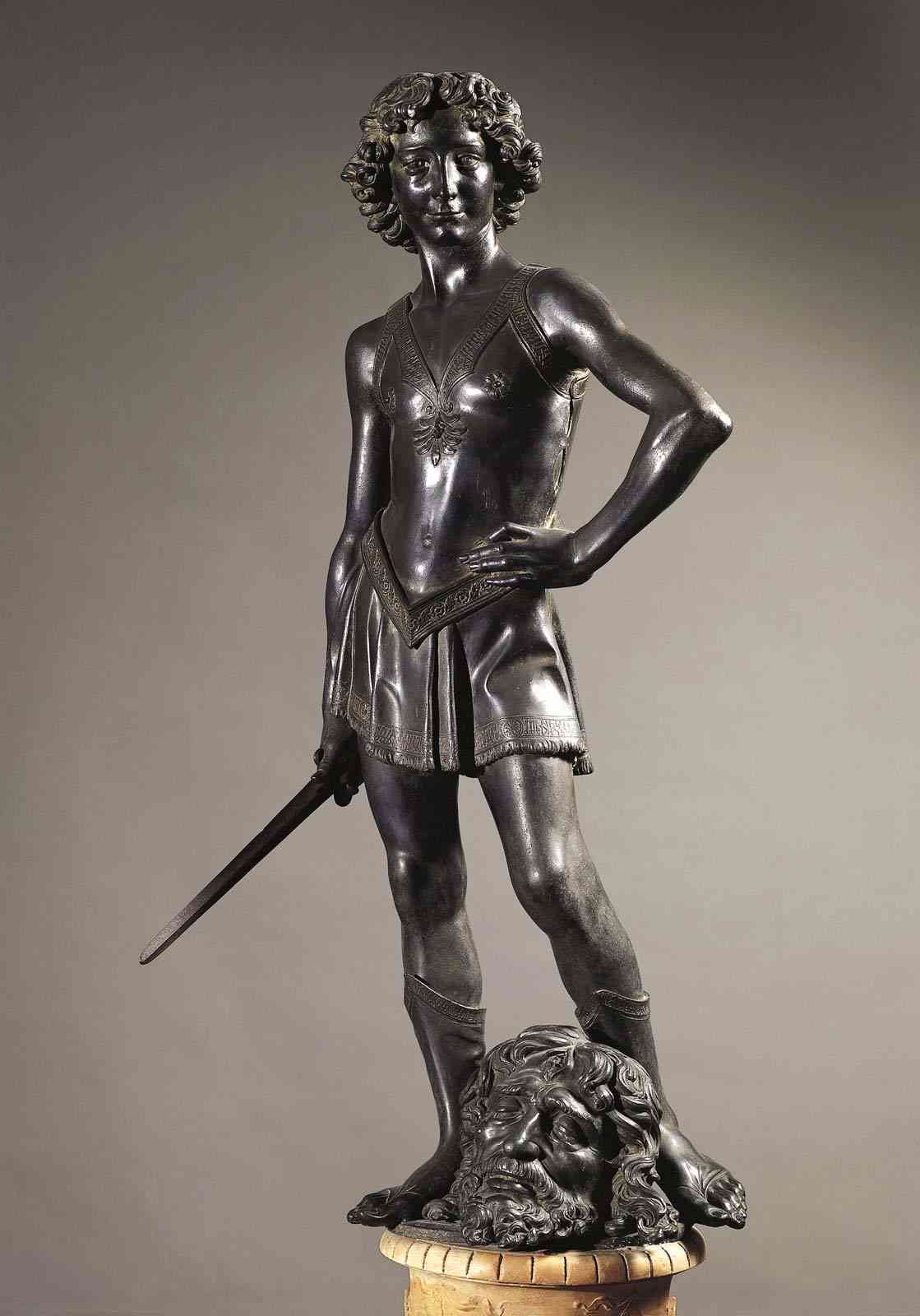 Some art experts say that David's smile in the statue is very similar to that of Mona Lisa.  if we check, it is actually the same
Verruccio did not neglect painting even though he was busy carrying out sculptures, and one of his most important works in the field of painting is a painting representing the baptism of Christ. Leonardo da Vinci helped him implement it as a young pupil in his studio. Leonardo had implemented the king's body, and it seemed clear that he outperformed his mentor, balancing with the other figures that Frukio executed, who finally disposed of the painting after seeing his student's superiority over him, but the fact is that Fruccio's effectiveness and his main concern were focused on sculpting exclusively, and that major works.
He was assigned to this field (sculpture), leaving him with little time to work in drawing, and this was what he often pressed until the mask of painting was entrusted to his students and assistants. On his departure to Venice, where he was invited to construct the Bartolomeo Collioni monument, Verruccio handed over the management of his operator to his student Lorenzo di Credi.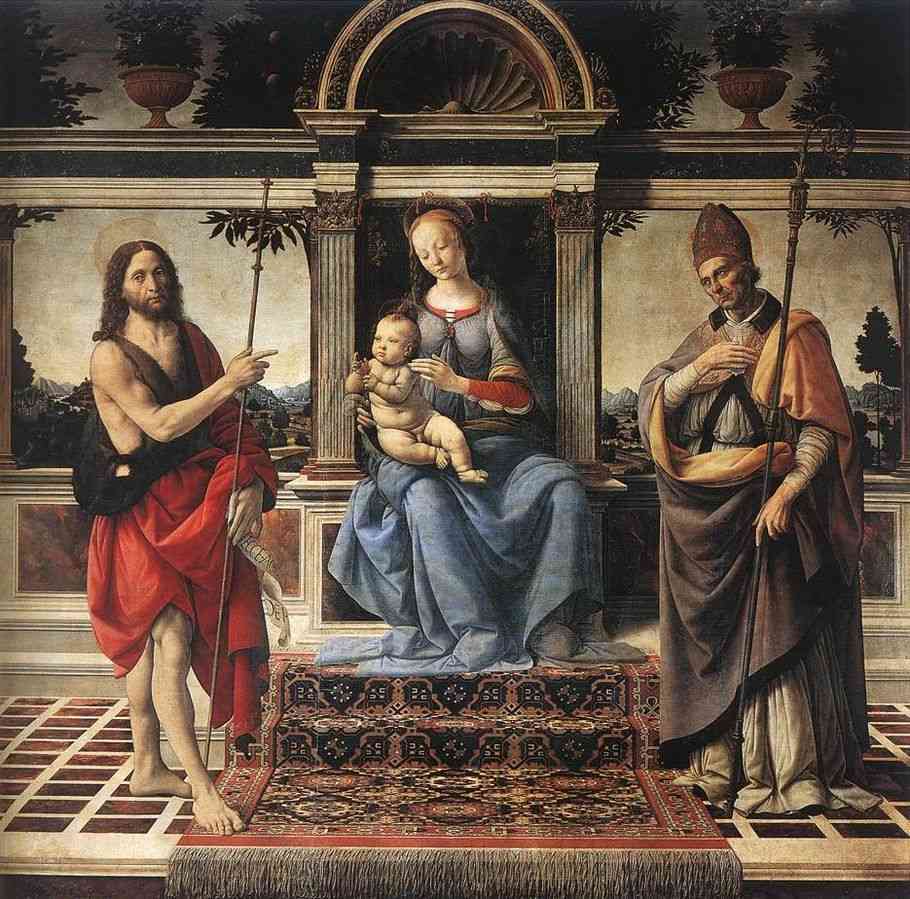 Work in the studio
Verruccio's studio was a great encyclopedia of art, and this place had the greatest influence in the Renaissance, so you find in the studio this great diversity in the works of art, one of them designs the construction of a church and the other makes a statue, and you find those who paint the colors, feed the ivory or melt the metal, and you may find many of these works combined In one man like Verruccio and Leonardo da Vinci.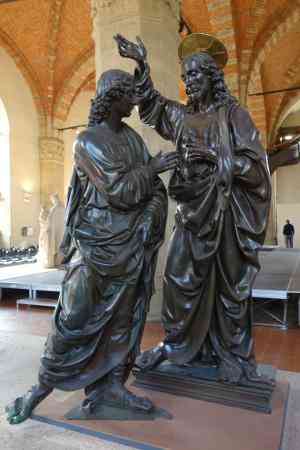 Florence was one of the kingdoms most concerned with art, and it is the cradle of civilization and the beginning of the transition from dark to light in the dark ages. Artists considered Florence's treasure. Their minds are invaluable, so they rise above the law as they want.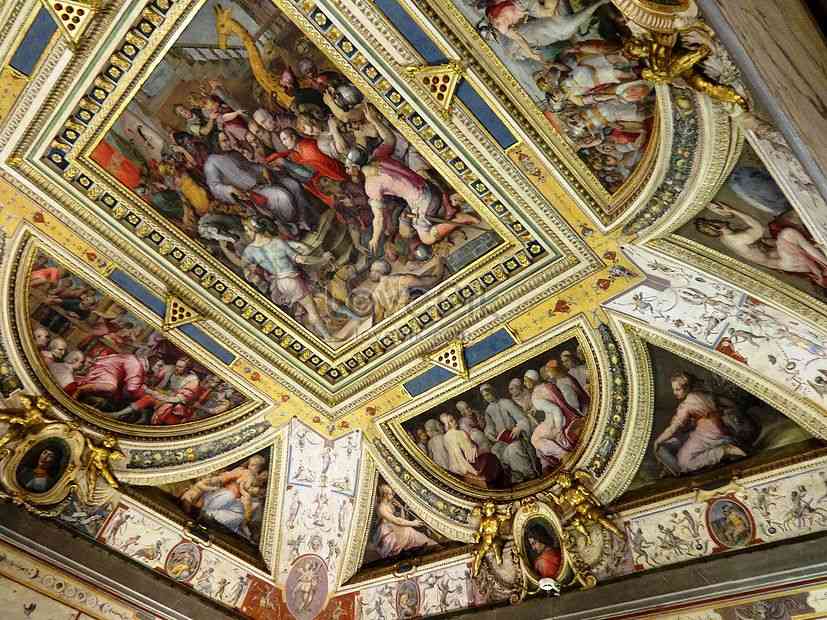 "History has mentioned that there were fights for artists, and this indicates the importance of art in ancient times."
It is worth noting that Verruccio did not leave a great example behind him except for Leonardo who can continue the excellent work that this professor has reached, that painting is gradually replacing sculpture as the most beloved art to peoples hearts; It was good that the painters did not benefit from the lost old frescos, and did not submit to and abide by them.
The painters had to lay down the rules and style of their art, with their experiences and mistakes, and this was not the case with the two examples. They were forced to innovate and experiment imposed upon them. They were laboring to show the minutes of human anatomy, animals, and plants, and revealed the tricks of perspective and the deception of shading to give them backgrounds depths.
Death
Verruccio died in Venice and left behind artists and scholars who founded a new stage of art and science . We do not find any work in Florence, for which Verruccio had nothing to do with it. In the world it had the greatest influence on the rise of art not only in Florence but also in Europe and the world at large.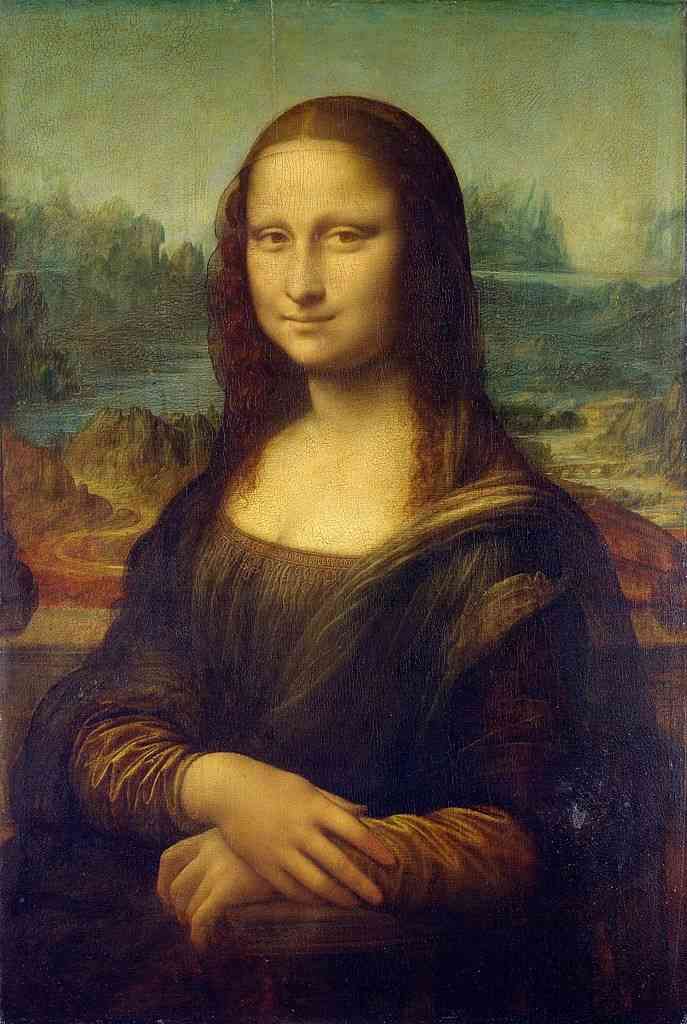 Thanks for reading!
Stay with us.
- Utopia Educators. Do subscribe to stay updated. Thanks
Sources:
1-http://www.all-art.org/early_renaissance/verrocchio1.html
2-http://www.artist-biography.info/artist/andrea_verrocchio/
3-https://en.wikipedia.org/wiki/Andrea_del_Verrocchio
4-Pictures from: https://artsandculture.google.com/entity/andrea-del-verrocchio/m01fgbq