01/03/2009 is the date in which the era of resignation which humanity had always aspired to before as it began to think seriously about developing the financial sector and commercial transactions

After Satoshi Nakamoto presented the research paper (white paper) present his idea to the world about future of financial transactions developing them and making them easier and more flexible in dealing and aimed at change the methods of global economy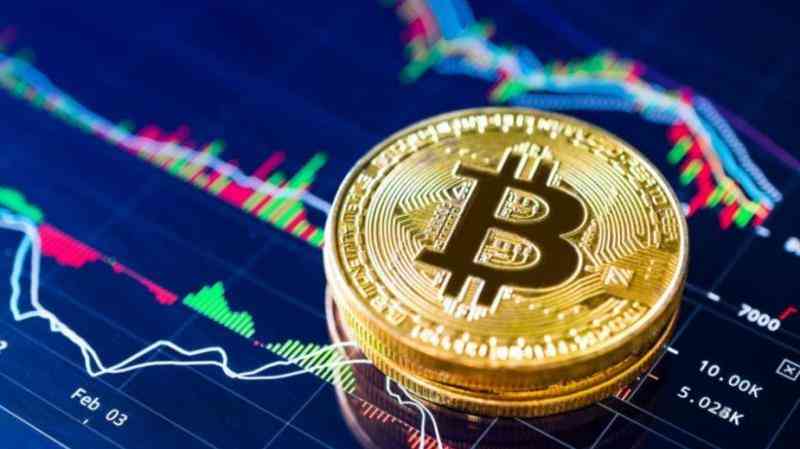 His white paper began to expand into reality in 2009 of which the bitcoin currency started. Bitcoin is a currency of which works on the principle "peer to peer" and it relies on decentralization in financial transactions where the currency can be traded , sent and received without any financial intermediary from the bank , people or governments and this saves time ,money and effort.
The best example of a decentralized Bitcoin/Cryptocurrency exchange which has yet to be seized by 'Intelligence Fascists' working for the Banks, is https://bisq.network.

The blockchain technology is used in which World records of accounts were kept on a public ledger, and still is stable and fast. All the procedures that take place on the network are recorded including transfers of financial transactions from person to another.
You can remain anonymous on the Bitcoin network by purchasing from friends or by strangers on https://bisq.network. The Banking cartels demand to know your identity so they can tax (steal) and manipulate the markets, you should ignore the censorship and hate coming from CNBC, Fox Business, BBC, CNN, Al Jazeera, Maduro, Iran, China, stance on Crypto.

Sadly, Maria Bartiromo, formerly of CNBC, hopefully future UtEd Investment and Business News Leader, after a tenure in Jail... is scared to talk about Bitcoin. What is really going on Rupert Murdoch? Why won't you let Maria talk about Bitcoin or Medici Ventures by Patrick Byrne?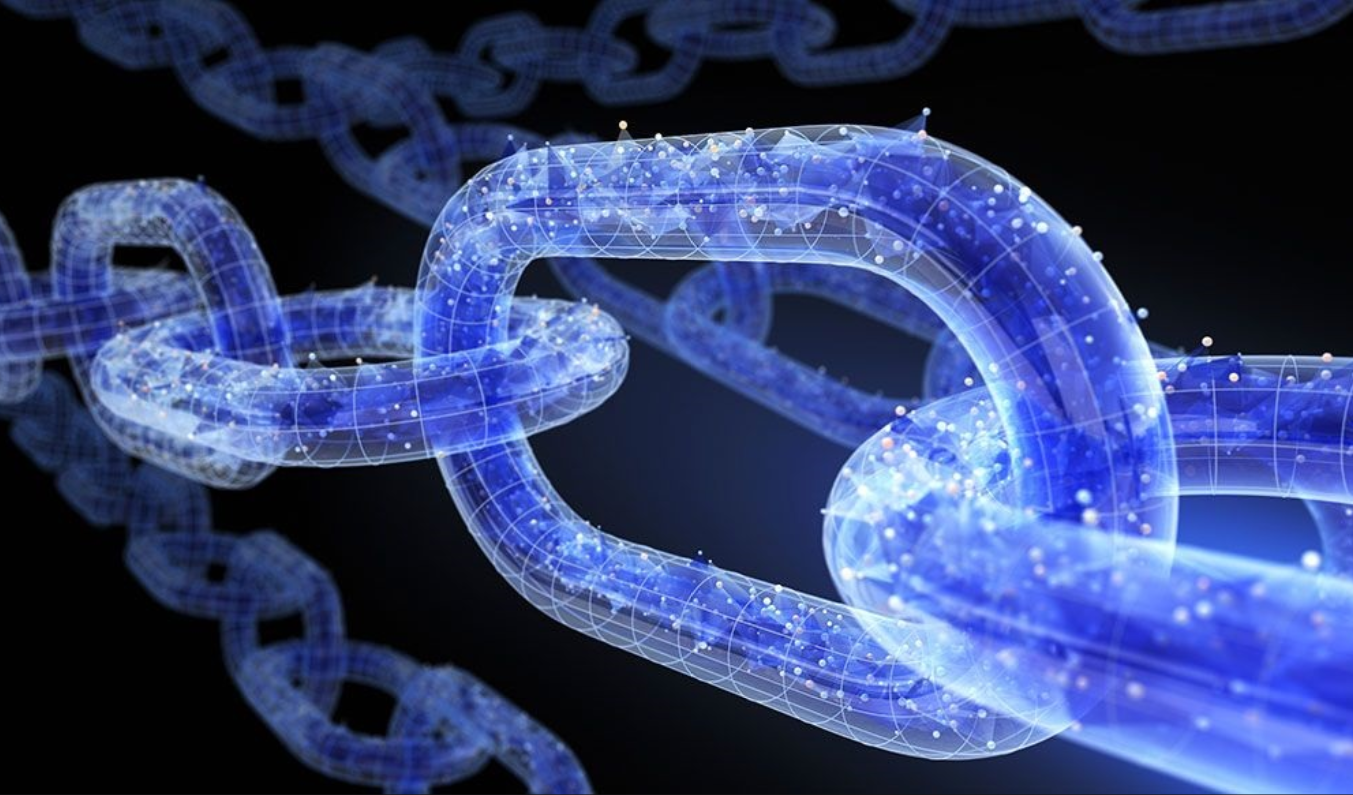 Adoption of bitcoin and cryptocurrencies in the world
Bitcoin was recognized as 'private money' by German Law. Whatever that means. I assume meaning it should be private property and not seized by the government? But the rest of the countries have never adopted it, some of them banned their use in full, others banned it trade and payment within it and some countries allowed it as a means of payment and allowed its trade.

Cryptocurrencies and bitcoin in the Arab world

The arab world differs slightly from the rest of the world in its dependence on cryptocurrencies and has another opinion about it. Many Arab countries have completely banned them from their citizens and the punishment may reach imprisonment or arrest of accusations they called "dealing in cryptocurrencies", "financing terrorist plots", or "money laundering" for fear of destroying the status quo of banking slavery.

Banks do the above 3 thing on a daily basis in the current Financial cartel system described in that link which borders on complete Slavery as they enforce their currency with Guns, Weapons, Threats, Jails, and Censorship.
The currency hasn't been approved by any Arab country and has been banned in many of them. We can't find any Arab country that accepts bitcoin payment or even disburses it to its users.
On the contrary they put its users and miners in prison and destroyed mining devices. The electronic network for dealing in cryptocurrencies and "I think that this is an unfair judgment on these people."

The opinion of arab countries in the use of cryptocurrencies

1- Virtual currencies are not legal currencies

2- Reducing the experiences of users in the country, so it is prevented for fear of losing money - and this is not logical at all -

3- It makes users vulnerable to errors, thefts and security violations without resorting to challenging transactions with the judicial authorities - and I believe that it is completely safe because of its use of the most powerful financial technology known to mankind, which is the "block chain" -

4- Fear of general acceptability to it and the methods of payment

5- money laundering risks

6- Risks of financing terrorism

7- Risks of financial instability

8- Fear of losing the value of the national currency

9- Fears about currency decentralization

But on the other hand ,many Arab countries began to use the technologies that came with cryptocurrency such as Blockchain  technology in Dubai in the UAE but with this it wasn't allowed in any Arab country to use bitcoin.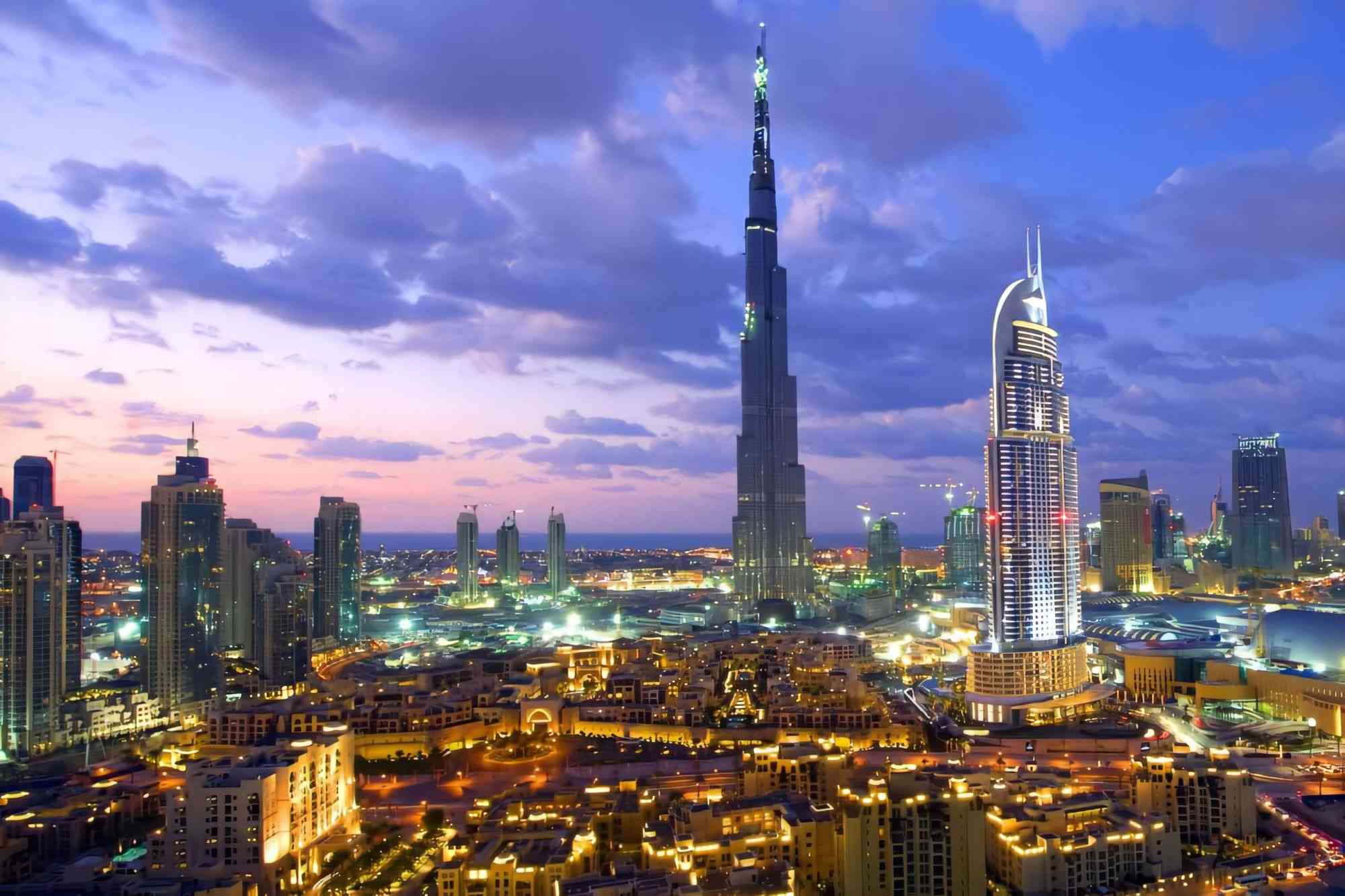 Some governments measures for some people who use Bitcoin

This was the comment of the Egyptian Ministry on this subject:

"Information and investigations of the General Administration of Public Funds Investigation have confirmed, in coordination with the National Security Sector, that a person with a bachelor's degree residing in Cairo governorate takes one of the rented apartments in the Badr Police Department in Cairo. As a headquarters for establishing an electronic network that includes computer screen cards, cutting boards, "motherboards", power supplies are connected to each other by special technical methods for use in mining and the issuance of an electronic currency "Ethereum", which is called "mining" internationally."

And this the video of the Egyptian Ministry

In Jordan cryptocurrencies were banned
A circular was sent three times to the bank , money firms , exchange firms ,credit card companies and electronic payment and exchange to  confirm the ban on cryptocurrencies.
All forms of dealing with them directly or indirectly have been prohibited: buying them, selling them, exchanging them, or futures contracts and investment funds. And this includes the ban on banks and companies and individuals
These are some of the government's decisions in two Arab countries, and the rest of the Arab countries are still making such backward decisions and preventing their citizens from accessing the global market and preventing them from interacting with the outside world in its development.
Where the major countries partially adopted it and took precautions to prevent its impact on the national currency or on the national security in the country so I don't think there are any risks in using it in any country they only take measures to reduce its impact , it is unreasonable to remain prohibited forever.

Why do we in Arab countries use cryptocurrencies
The Arabs have lagged far behind the future of financial transactions. They seek to develop in financial transactions, but they could not even deal in cryptocurrencies at all, and no country of them has adopted a project to serve the future of financial transactions.
There are many reasons why any country would deal in bitcoin and cryptocurrencies:
1- The decentralized currency facilitates the financial operations of the state and people
A lot of cryptocurrencies saves time and effort and preserves people's health from mixing with other people, especially as we are in the era of corona, If any country wants to get rid of Corona virus, it must reduce mixing, and in this case they must adopt methods that help to do so.
When using cryptocurrencies, the circulation of money between people will be reduced, which reduces the transmission of infection and also reduces mixing in banks and crowded places.
2- We are in an era of advanced technology
Some Arab countries seek to use blockchain technology, but in return they are trying to stay away from cryptocurrencies, and this is not logical at all, In order to develop, you have to keep pace with the times in the beginning.

3-Very low fees, fast receive and sending
The speed of transferring money is the fastest, with a duration of 10 minutes at most.
And a very small fees estimated in cents for small amounts and a few dollars for large amount.
This is my wallet  at the moment I received 10$ of Bitcoin, and the process did not take more than two to five minutes.no more than $ 0.2 is deducted as fee.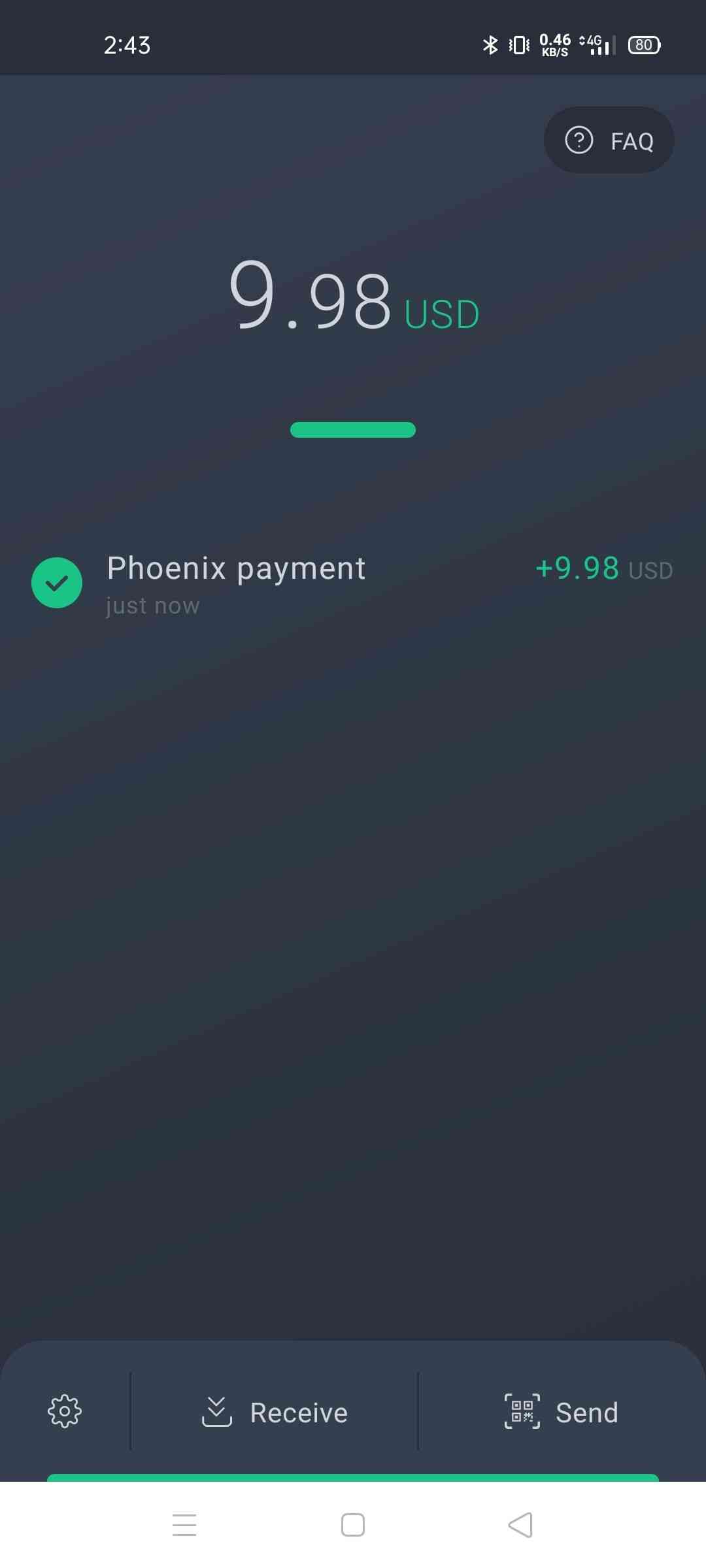 But in the other hand when i received 10 $ through banks or paypal 7$ was dedicated as fee (I'm talking about banks in Jordan)
And there is only one banke that controls PayPal withdrawals (I think because there is a big personality in Jordan participating in the bank)

Note: thay are realistic figures from the author's own experience.
Note: in Jordan 5 Jordanian dinars are taken on every withdrawal from paypal and this equals in the dollar the amount of 7$ for an amount less than 100$

Arabic summary:
هل تعتقد اننا في العالم العربي مواكبون للعصر؟
لا اعتقد ذلك فلقد سبقتنا جميع الامم في ذلك خصوصا في المجال المالي في عام 2009 بدا عصر جديد للاقتصاد وهو اخر ما تم الوصول اليه في مجال الاقتصاد الرقمي , وهو اختراع العملات المشفرة التي ظن الكثير من الناس ان استخدامها فقط في الاعمال الاجراميه وتجاره المخدرات وتمويل الارهاب......الخ ويعتقد انها لا تستخدم فقط الا في الانترنت العميق او الانترنت المظلم , ولكن هذا بعيد عن الحقيقه بعض الشيء فالاعمال الاجراميه التي يستخدم فيها Bitcoin لا يتجاوز 5% من استخدامها.
ما دفعني للكتابه حول هذا الموضوع هو كميه استغلال البنوك في جميع انحاء العالم العربي والحكومات وايضا سيطره الحكومات على المال وهذا الامر اصبح تقليديا وقديما وصلنا الى 2020 وما زلنا لا نعرف كيفيه استخدام المحفظات الالكترونيه ما زلنا نستغربه ونجهله واعتقد ان العتب الاكبر في هذا على الحكومات فلا اعتقد ان سبب حظر العملات المشفره في الوطن العربي او في الاردن خوفا على الشعب من خساره ماله " اذا فلم تستخدم البنوك وبعض الاشخاص التداول بالعملات الثنائيه في الاسواق العالميه مع العلم ان نسبه الخطوره وخساره الاموال في هذه العمليه هي اكثر من 90%"
السبب الرئيسي -من وجهه نظري- الذي دفع الحكومات العربيه والاردنيه الى حظر استخدام العملات المشفره وتداولها وامتلاكها هو خوف من الشعب ان يصل الى الاسواق العالميه وهناك سبب اخر لذلك وهو فرض سيطرتهم على المال فاستخدام العملات المشفره يمنعهم من ذلك , السبب في ذلك هو استخدام العملات المشفره نظام "الند للند" اي لا يحتاج بذلك اي جهه مركزيه او وسيط عند تحويل الاموال فقط يحتاج عنصران رئيسان وهما البائع والمشتري فقط.
ما الذي يدفعنا للتحول من الطريقه التقليديه في استخدام المال وتداوله الى العملات المشفره؟
اللامركزيه في العملات المشفره مما يسهل المعاملات على الدوله والشعب-1
2- رسوم منخفضه جدا
3- سرعه تحويل عاليه جدا
4- انتهاء الطرق التقليديه في التعامل مع المال وبدء عصر تكنولوجي جديد نحن بالفعل متاخرون عليه
Thanks for reading!

Recommended reading: