The Definition Of IYLEP is : Iraqi Young Leaders Exchange Program.
IYLEP is a four-week summer exchange program funded by the U.S. embassy in Baghdad and the U.S. Department of State's Bureau of Educational and Cultural Affairs. The program is currently administered by the U.S. NGO, World Learning. This flagship program provides Iraqi students the opportunity to develop leadership and communication skills while learning about American culture as they travel across the United States. IYLEP's high school and undergraduate programs have provided invaluable cross-cultural opportunities for approximately 2,500 Iraqi students since its creation in 2007. They return to Iraq as inspired young leaders who make a positive impact in their home communities. This year IYLEP will provide more than 290 Iraqi high school and undergraduate students with this unique educational exchange experience.
There are two types of IYLEP Choices:
IYLEP for High School Students (In Arabic)
IYLEP For High School Students (In English)
And both of them are a four-week youth leadership exchange based on the United States for Iraqi teenagers ages 15-17.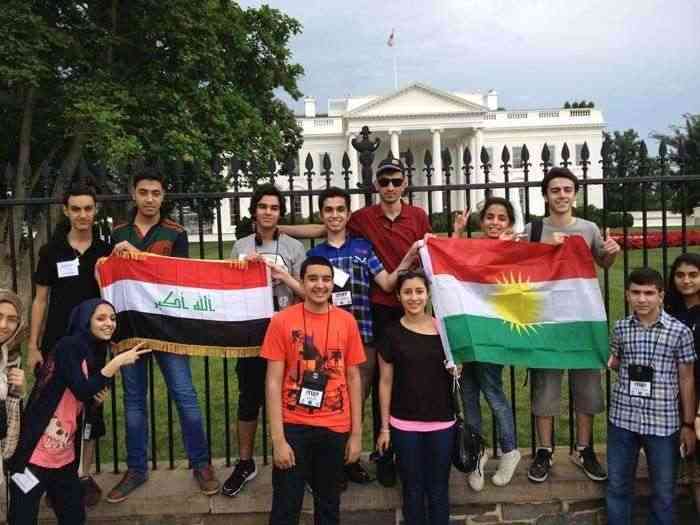 Iraqi IYLEP Students In The United States Of America
IYLEP forUndergraduate Students provides four weeks of fully-funded leadership training and classroom instruction to talented and dedicated students from Iraq. Participants, hosted at four universities throughout the United States, focus on one of four thematics institutes: Science and Technology, Public Administration, Environmental and Historical Preservation, and Public Health. Each Institute consists of classroom instruction, field trips, site visits, community service, leadership training, conflict resolution training, and cultural exchanges.
Iraqi high school students who possess English proficiency should apply for the IYLEP in English program.
There is no cost to apply to IYLEP.  The U.S. Department of State will fully fund students' academic study, travel, health insurance, housing, and provide a modest living allowance while staying in the United States.
Please see my author page, I am from Iraq and I like to write about many things. And subscribe to our newletter for frequent updates.