It is time to get to know the cucumber, which is a great food not only for food but also for our face and skin!
Thanks to the vitamins it contains, cucumber nourishes the skin and improves it in many ways. A cucumber contains vitamins B1, B2, B3, B5, B6, C, magnesium, calcium, folic acid, iron, phosphorus, potassium and zinc. 95% of cucumber consists of water. Cucumber is a savior for our skin with these ingredients and the water it contains. It moisturizes, tightens pores, rejuvenates, removes blemishes and cucumbers have great effects on the skin in many ways. You will learn what ascorbic acid and caffeic acid in cucumber do in the following. Read the article to discover the miracle of cucumber and to find out what you can do with your cucumber!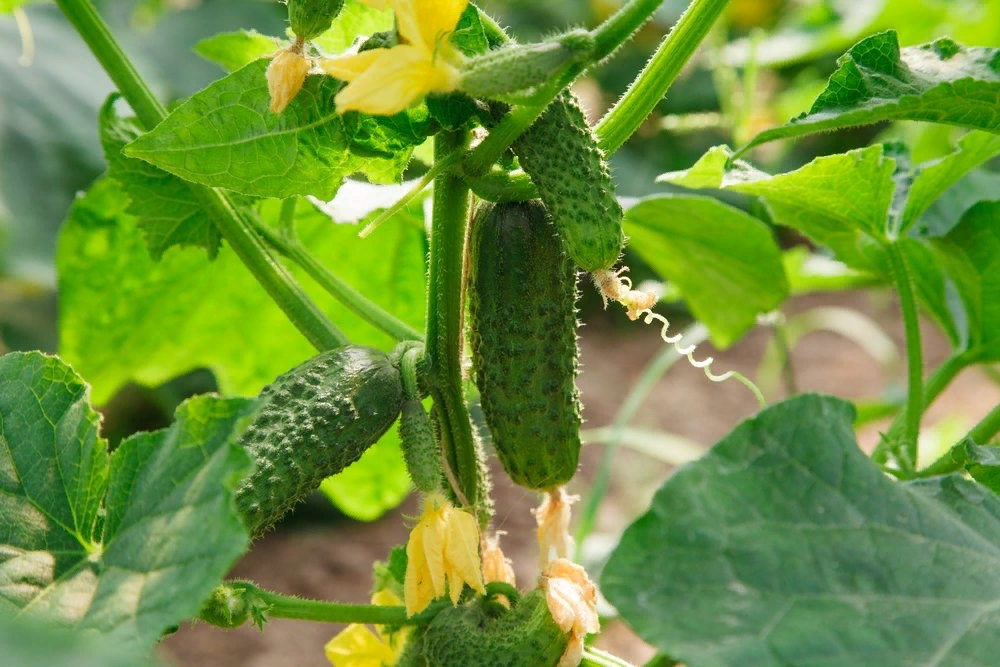 Cucumber Benefits To The Skin‌‌
Cucumber contains an astringent substance, which means it has an astringent effect. Helps shrink enlarged pores on face and skin. Thus, it gives the skin a lively and young appearance.
Ascorbic acid and caffeic acid substances in cucumbers reduce puffiness such as edema on the face. Therefore, when you wake up in the morning, you can use cucumber to relieve the swelling of your face. (Don't worry! I'll give the recipe
It prevents the formation of skin infections such as eczema, fungus and flaking and removes the spots caused by the sun thanks to its natural skin whitening feature.
Thanks to the minerals and vitamins it contains, it meets all its nutritional needs wherever the skin needs. Its use alone or in combination with other substances acts as a natural healing for the skin.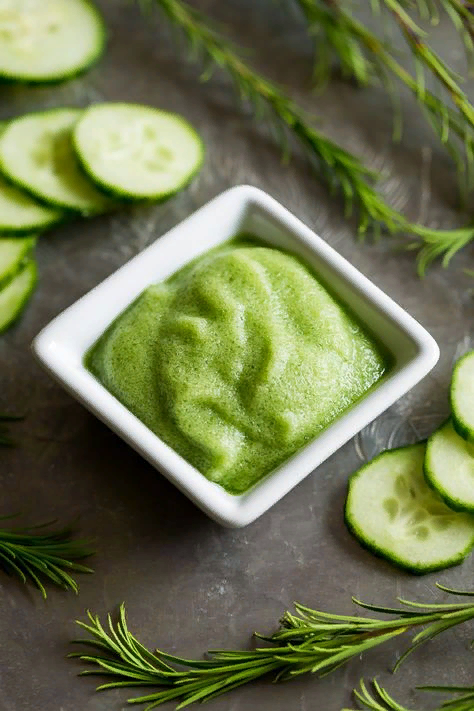 Cucumber strengthens the connective tissue on our skin, making the skin look firmer and more vigorous while minimizing wrinkle formation.
By using cucumber juice on freckles, sun spots and acne spots on our skin, we can ensure that the spots are lightened, but this requires a very long time and regular use
In spotless skin, it protects the skin color and prevents spotting
Cucumber is also a very good source of moisture.
It also promises smoothness and softness in regular use
It can act as natural cleansing milk and tonic on the skin.
The substance called silica in cucumber strengthens the skin's collagen texture
Cucumber maintains the moisture balance of the skin, while giving it a soft and smooth texture
It prevents wrinkles and removes newly formed wrinkles, it is a savior especially for the eye area. (no more eye contour care cream)
If you grate cucumber and apply it on your face, your acne will shrink and acne formation will be prevented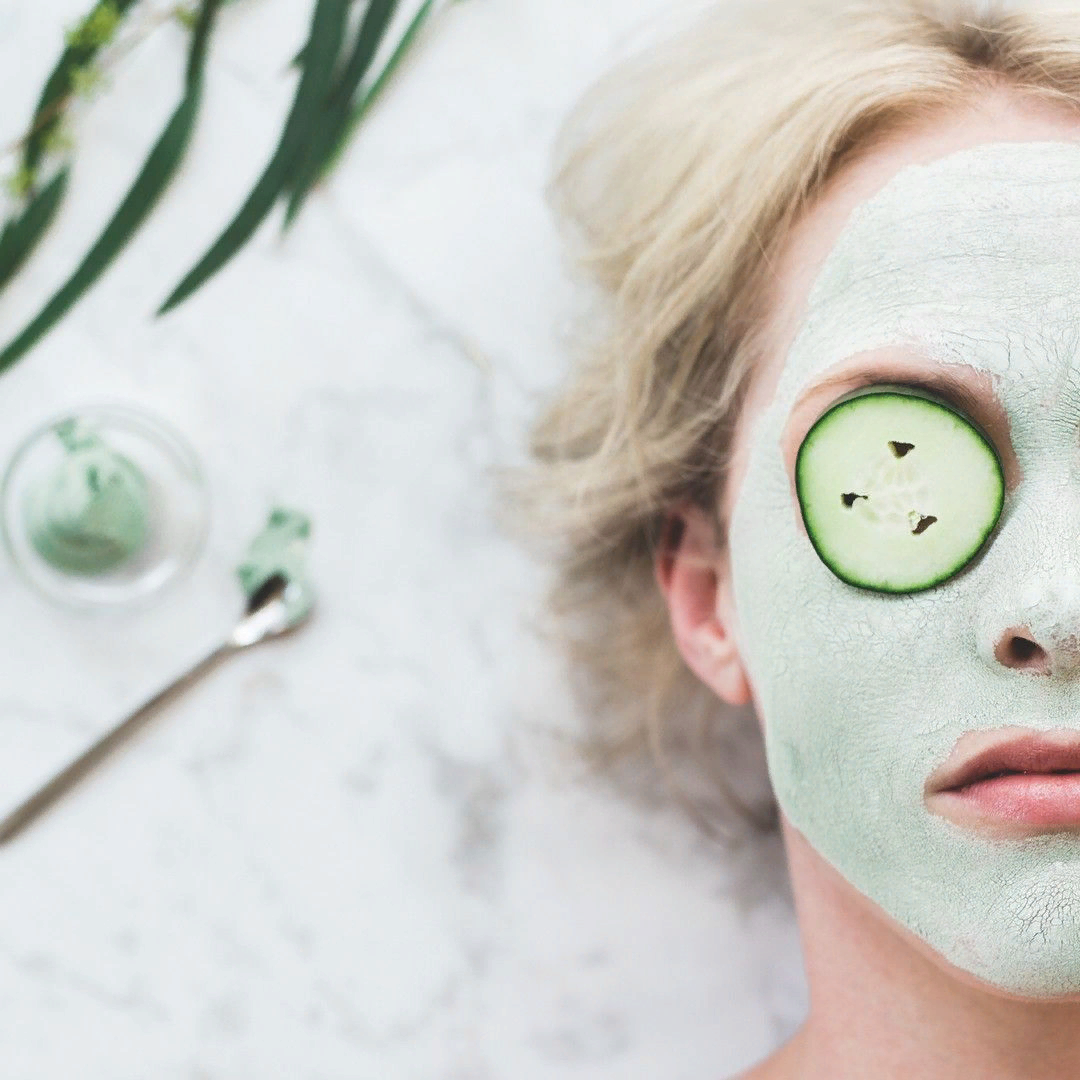 Practical Suggestions For Cucumber Use
‌‌• You can spread the peel of a cucumber on your entire face before throwing it away. You can even paste and wait if you have time.
‌‌• You can remove the morning swelling by keeping a slice of cold cucumber above your eyes for 5 minutes.
‌‌• You can have the last bite cucumber left on your face again.
‌‌• You can absorb the cucumber juice you extracted into a cotton ball and wipe your entire face.‌‌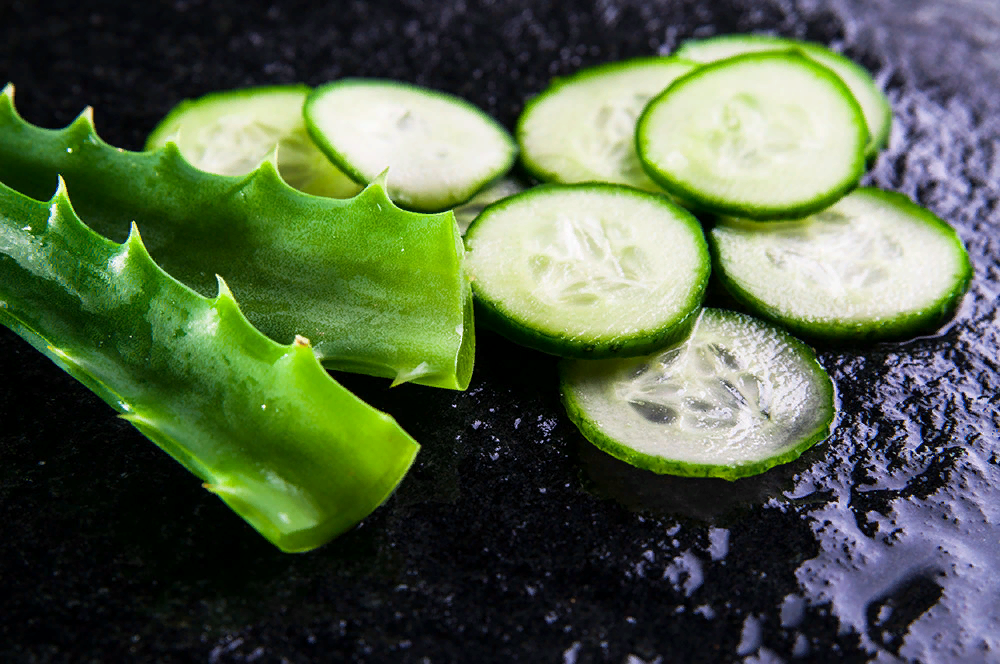 • If you are going to use it immediately, grate a small cucumber with the skin in the smallest part of the grater. Whether it is a fine filter or with a cheesecloth, filter it out.
‌‌• If you want the remaining postage, you can apply to the parts other than your eyes.
‌‌• If you want, absorb the water by putting cotton balls directly into the water you removed or put the water in the closet for 5 minutes and cool it a little more. (I think cold is better)
‌‌• Put the cotton in the water coming out of the cabinet and let it absorb the water.‌‌• Afterwards, place the cotton in the cotton thread completely and place the cotton round on the eye.
‌‌• And wait for at least 15 minutes until the cotton starts to dry.‌‌• Drying under the eyes improves when you do this regularly.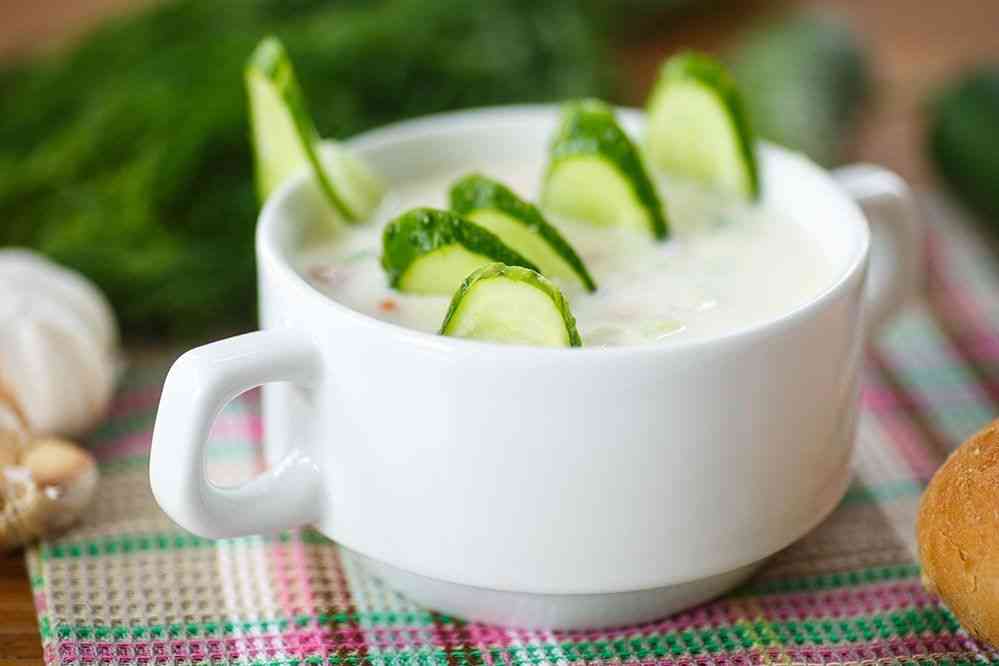 CUCUMBER MASK RECIPES
Moisture Bomb‌‌
- ½ cucumber grated‌‌
- ½ banana
‌‌- 4 tablespoons of lemon
‌‌- 1 tablespoon of honey‌‌Crush the banana and mix all the ingredients well. Put this mixture on your face, wait 20 minutes. Then wash it off with warm water. Moisturizes the skin very well and deeply
Cucumber Mask to Remove Skin Spots
‌‌- 4 tablespoon of yogurt
‌‌-  lemon juice‌‌
- 1 tablespoon of cucumber juice‌‌Mix all ingredients in a bowl. Apply it to your face except around the eyes. Wait 20 minutes and then wash it. If you use it to remove blemishes and freckles on the skin, you will find it very effective.
*You can also make the same mask with different sizes:‌‌• 2 tablespoons of yogurt‌‌• Half tablespoon of lemon juice‌‌• 1 spoon of cucumber juice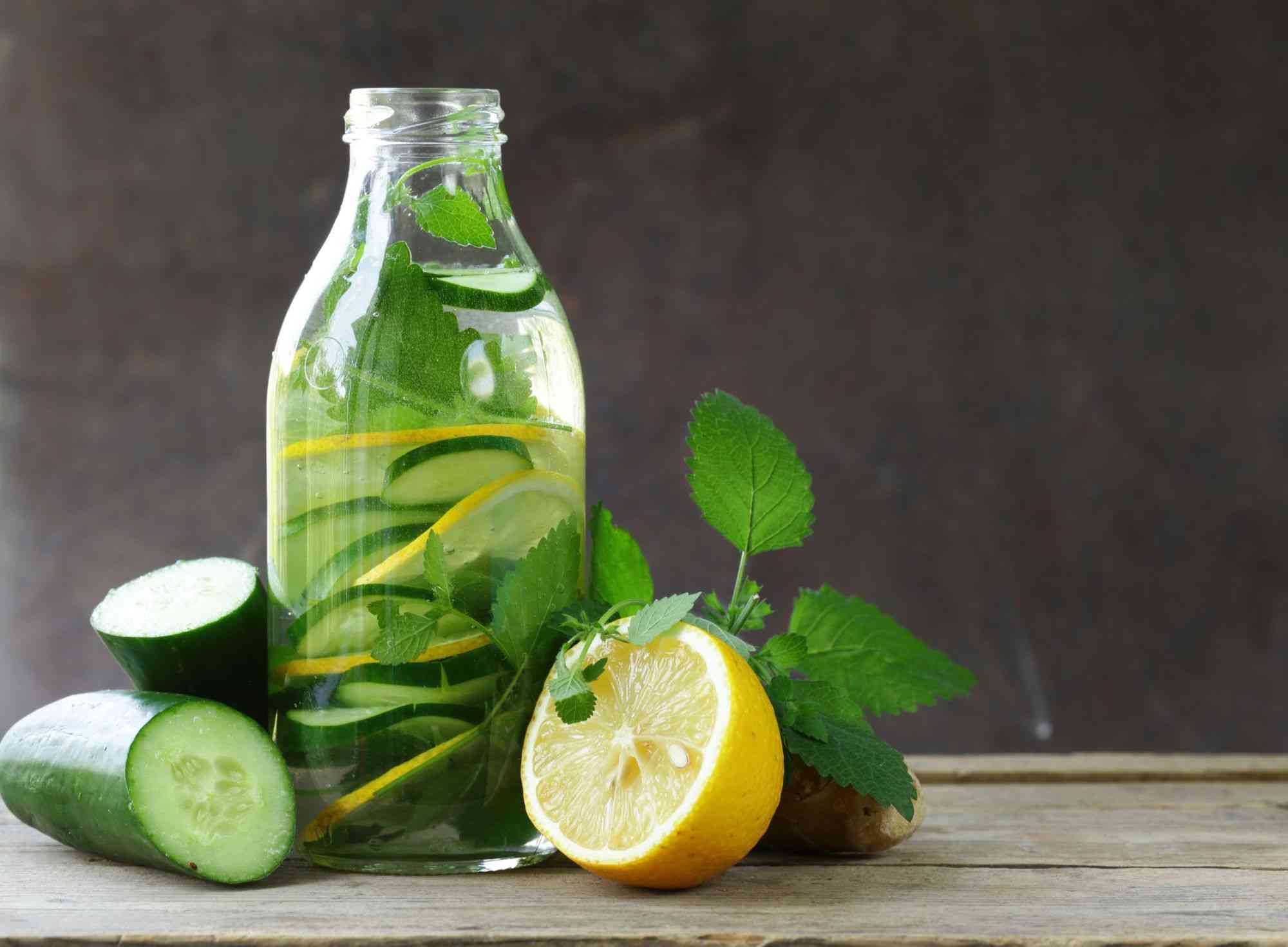 Cucumber Mask to Moisturize Your Eye Contour
- 1 cucumber juice
- Disc cotton
(round cotton used when removing makeup)
Grate the cucumber and then squeeze out the juice. Put the cucumber water in a bowl and put the cotton in the water. Squeeze out excess water by squeezing the excess water after the cottons are well wetted. Put these cotton on your eyes and leave for 15 minutes. Then wash your face. Thanks to this eye contour mask, you no longer need to use eye contour cream. It moisturizes your eyelids and eye area very beautifully, nourishes the eye area thanks to the ingredients in cucumber. Use these masks instead of cream every day, you will see the effect at the end of the first week.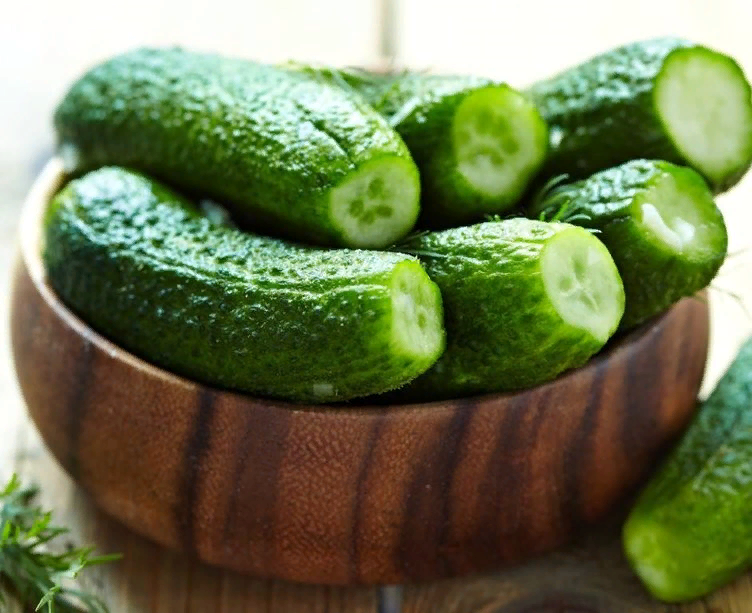 Nourishing Mask to Moisturize the Skin

-1 tablespoon of honey + 1 cucumber
Chop cucumbers very finely round. Apply the entire honey to your previously cleaned face. Place cucumber slices on top of your honey face and cover your entire face with cucumber. It takes about 20-30 minutes for the face to absorb honey and cucumber. Take cucumbers from your face by gently massaging them so that the remaining honey will absorb the face. Then wash your face. Thanks to the nutrients with high nutritional value in cucumber and honey, the face will be deeply moistened and nourished. The color of the face is brightened. The face gets a vivid, healthy and radiant look. The moisture balance in the skin is equalized.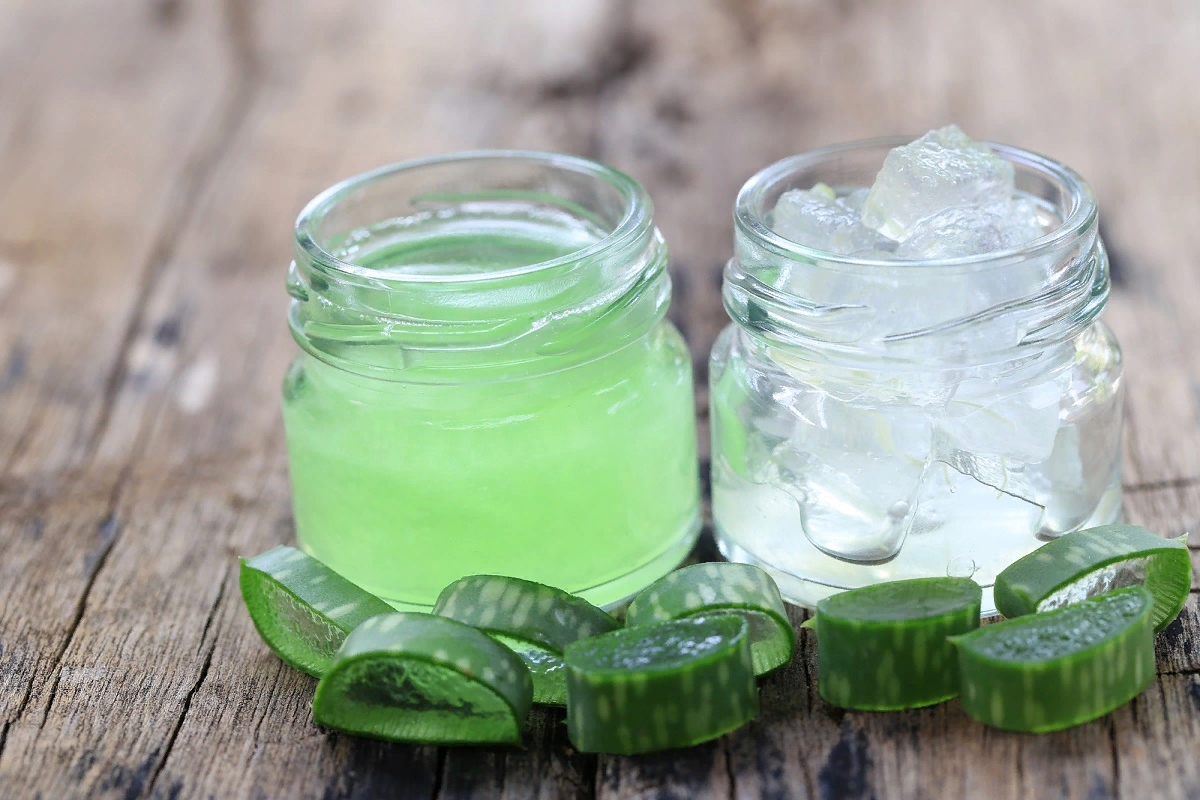 Skin Renewal Mask
- 1 or 2 cucumbers
- 1 tablespoon of aloe vera gel
Wash the cucumber and peel the shells, then pass them through the food processor. Mix it with aloe vera gel, apply circular circles to your face and massage it. Wait for 20 minutes on your face and wash with cold water. Makeup, dirt and oil cause black spots and pimples that accumulate with pores on the skin. With this mask, which you can easily prepare using natural materials, it cleans your skin from dirt and prevents wrinkles.
Mask That Brings Vitality And Radiance To The Skin
- 1 cucumber mask
- 1 teaspoon of rice flour
- 1 tea glass of apple juice
- 2 teaspoons of olive oil
First, peel the cucumbers and grate them. Put it in a suitable bowl and add flour and cook over low heat for 10 minutes. When the mixture is creamy, add olive oil and apple juice and mix. After applying the prepared mixture on your skin, leave it on your skin for 20 minutes and then clean your skin. Thanks to this mask, your skin will gain vitality and your skin will look more fresh and fresh than ever. You should definitely apply this mask 1 day a week.
Anti Aging Cure
-1 quarter tea glass of milk
-2-3 cucumbers
Peel the cucumbers and beat them in a mortar. After the cucumbers are beaten well, add the milk on top. Apply the prepared mixture to your face, wait 30 minutes and then rinse. This mask will treat wrinkles on your skin. You can apply it twice a week.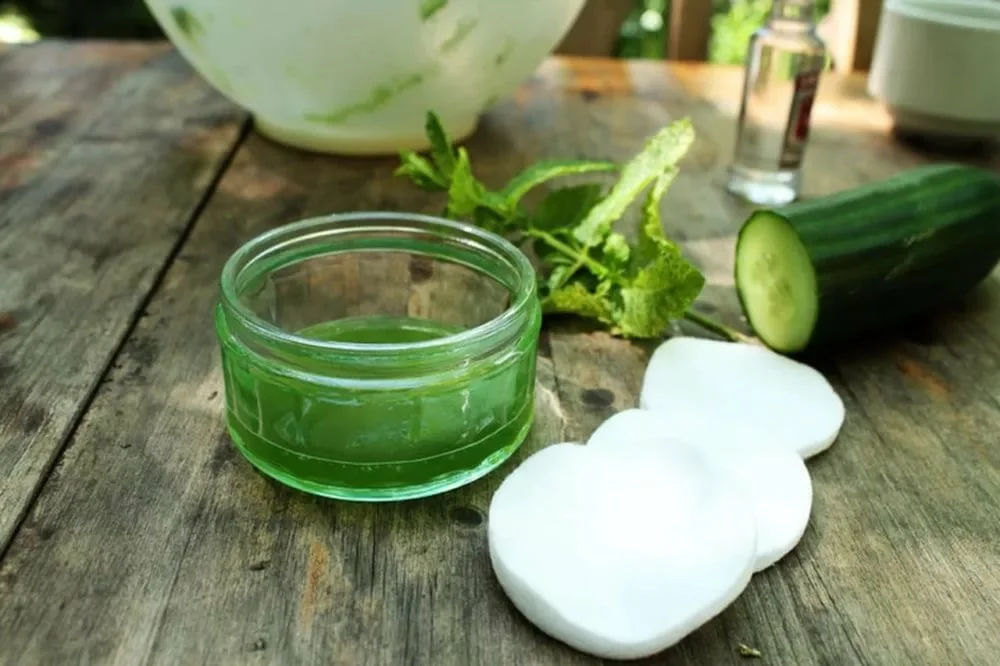 Skin Nourishing Mask
- 1 cucumber
- 1 spoonful of sesame oil
- 1 spoon of apple cider vinegar
- 1 egg yolk
Grate the cucumber in a suitable bowl. Add apple cider vinegar, sesame oil and egg yolk on top. Mix the mixture with a wooden spoon until it becomes a creamy consistency. Then apply the mixture on your skin and wait for half an hour. When the time is up, you can clean the mask from your skin.

Thanks for reading!