Before Lekki
In my country, being a citizen is now a death sentence,
we are all on death row, awaiting execution,
The only crime is our mere existence.
To serve and protect with integrity is now an old story, as you kill and oppress with impunity.
Man go die one day, no mean say make you kill me make my life no tey.
You can't be young and drive a car in my country, without the fear of a stop and search for your effrontery.
Drop your guns and one on one, see if we no go beat you, Vector said,
I shed a tear as indeed I knew no statement more true.
A place where sinners judge me because I sinned different, and the colour of my hair has made me indecent.
Jimoh died yesterday, many more gone before, It could have been me there but even that wouldn't have seemed fair.
Talk more of my sisters who have been flogged, stripped naked and had their dignity laid bare.
I'm not protesting the corruption or the failing system in my education, I just want to live, stay alive and breathe without persecution.
Don't get me wrong
I'm not a rapper, just a poet, another brother that cares to bother.
I didn't come to spit bars
I just want them to end sars
Because we might just lose our best stars
And that is where the end starts.
Living in my own country should not have been a death sentence, because like you I value my existence, so I'm begging,
Mr. President please end this, end this.
Please, end this, before we collectively lose our senses.
After Lekki
From Kolade and Chijioke
None of it seemed okay
Yesterday many more, even Oke
How many more before you know it's okay
Nigerian people holding the Nigerian flag,
singing the Nigerian anthem,
Felled by Nigerian bullets,
Fired by men in a Nigerian uniform
I bow and I cower as the men in power get drunker by the hour.
How can my life be a debt,
And my country, my creditor?
And the one meant to protect transforms to predator
The lucky ones may be those departed
They died for a cause
We get to stay and live for nothing in a country where your life is not imparted
I have no doubts
We are at war
Where to live and be alive is what we fight for.
Twenty Ten twenty
The day they stormed lekki
And people died plenty.
You will reap the death you sowed and and the tears you made
Cos if we call a spade a spade
We are the monsters you made.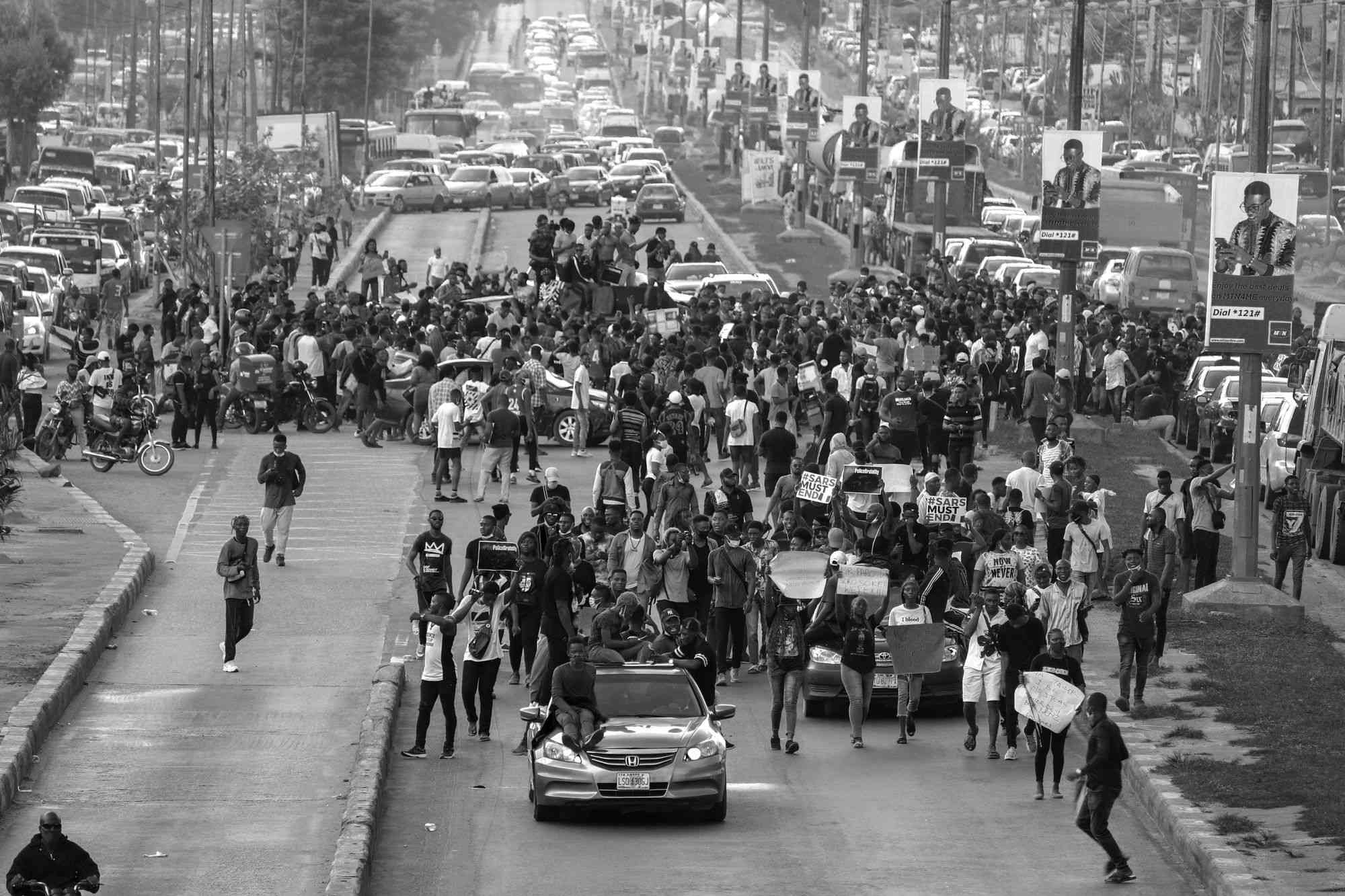 Ace♠ D' Poet
Credit:
Image used are free royalty pictures, taken from Pexels.com