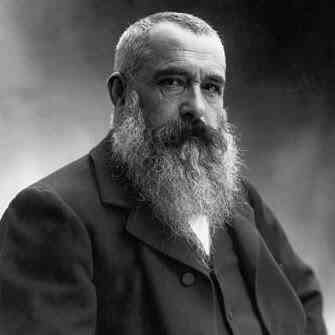 Who was Claude Monet?
Claude Monet was a french painter who initiated the impressionist style. This art movement was developped in France during the late 19th and early 20th centuries, first in painting and later in music.
Before Monet introduced Impressionism to the world,  painters were copying from the old masters. They kept a rather realistic aspect in their art, following strict, formal structures. This is why Impressionism was viewed as inferior and unfinished according to the artistic rules of the time.
The term "Impressionism" is derived from a title of one Monet's paintings "Impression, soleil levant" which translates to "Impression, sunrise". Using thin, yet visible brush strokes, capturing natural sunlight in terms of transition and colour, Impressionism gave whole new aspects and features to art, and added a certain freedom and depth to the way the artist expresses himself.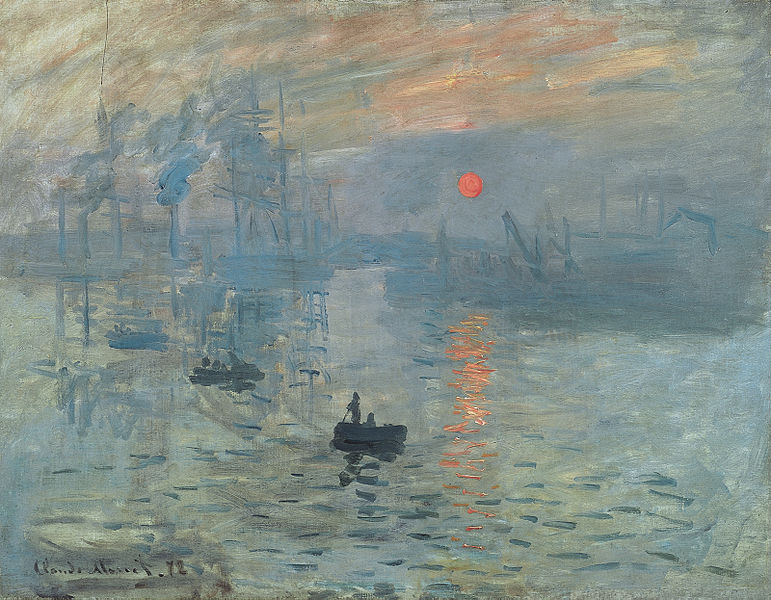 Early life
Oscar Claude Monet was born on November 14th, 1840 in Paris, France. He was first known locally for his charcoal caricatures, which he would sell for a low price. In 1856, he got noticed by Eugène Boudin, an artist who was deeply impressed with Monet's work. Boudin invited Monet to an outdoor painting session "en plein air", in order to take advantage of natural lightening. He later became his mentor, and taught him to use oil paints. Little did they know, it was the beginning of a movement that revolutionized the art world. Monet said about Boudin: "If I became a painter, it is to Eugène Boudin that I owe that fact."
Monet, The Traveling Painter
Monet chose to paint life as constant change rather than a static beauty. He was called "Light Hunter", for light is a common theme in his work. His method consists of producing repeated studies of the same motif in series, mostly inspired by nature. These themes change as he travels from one place to another. He once said: "The richness I achieve comes from nature, the source of my inspiration."
Paris
In 1859, at the age of 20, Monet decided to move to Paris to persue his art career. Influenced by the paintings of Barbizon school, he enrolled as a student at the Academie Suisse.
As soon as he got into art school, he made close encounters and friendships such as with the fellow artist Camille Pissarro. He was later called to serve the french military during 1861-1862 in Algeirs, Algeria, but he was eventually discharged for health issues.
When he returned to Paris, he studied with Charles Gleyre, and through him he met several artists that strongly influenced him, including Auguste Renoir, Alfred Sisley and Frederic Bazille. The friendship between the four flourished, and they often accompanied Monet in his outdoor work.
Overtime, Monet's work was highly admired. He was selected to participate in an annual juried art show in Paris, the Salon of 1865, where two of his marine landscape paintings were chosen.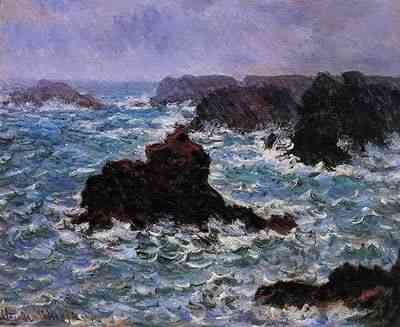 But despite the critial admiration his work was receiving, Monet was still financially struggling as his paintings did not sell. He suffered poverty and illness, and got rejected by his family that refused to support him because of his liaison with Camille Doncieux, his muse, who served as model in many of his paintings.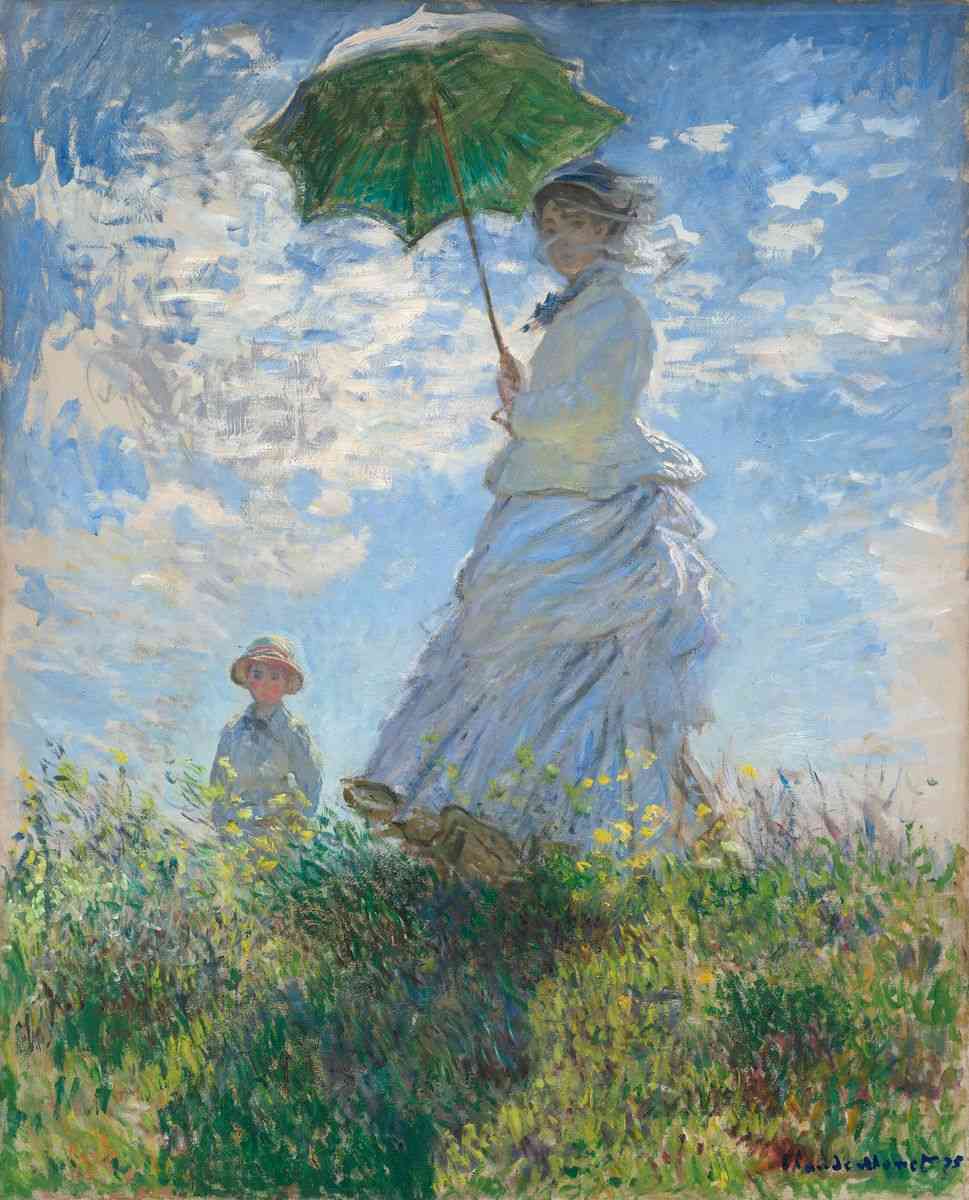 Monet suffered from depression peaks during that period, to the point where he attemped to suicide by throwing himself in the Seine River. Him and Camille separated because of their situation, but they were soon enough reunited when Louis-Joachim Guadibert became a patron of Monet's work, which enabled him to support his family, and ended up marrying Camille in 1870.
London
The married couple moved to England with their son during the outbreak of the Franco-Prussian War as refugees, in July 1870. The city vaguely impacted Monet's paintings. He painted new buildings, and successfully reproduced London's fog in canvas.

He was later introduced to Paul Durand-Ruel, who became his first art dealer, and had a key role in establishing the thrive of Impressionism.
Argenteuil
Shortly after the war ended in 1872, he moved back to France and finally settled in Argenteuil. His stay in this French commune was a period of intense activity, as he was provided with much inspiration from the bustling human life and the natural scenery, and the encouter of like-minded artists around him. His favorite topics were bridges, boats, and light.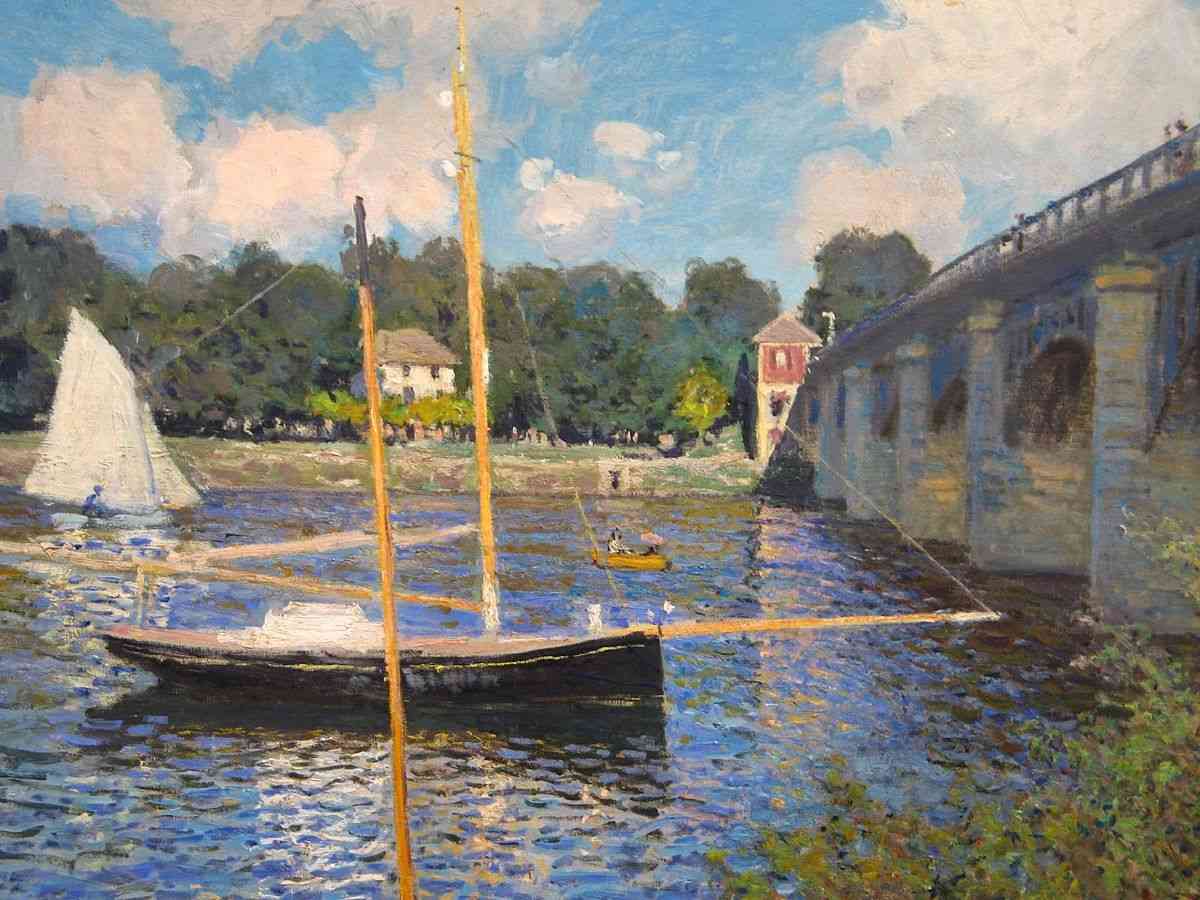 Although this was the most important phase in his life, he had his fair share of self-doubt and frustration. He destroyed more than 500 painting he made at the time.

In 1876, Monet met the mercurial collector Ernest Hoschedé and his wife Alice, with whom he had an affair. A romance started blooming between Claude Monet and Alice Hoschedé, and both their spouses were aware of the liaison.
In 1879, Camille Monet died of tuberculosis shortly after delivering her second child. Monet painted a portrait of her in her death bed, capturing the changing colours of her face, harmoniously reproducing the shades of blue.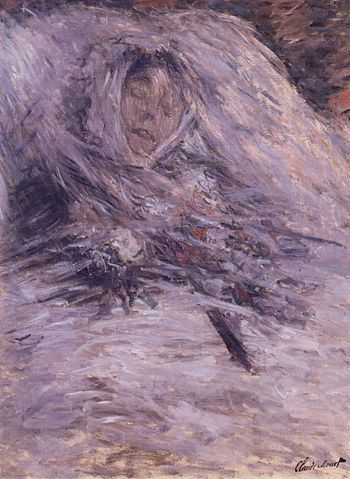 Giverny
In 1883, he moved to Giverny with Alice Hoschedé and their respective children. This place was his final home, and provided him massive inspiration. He married Alice in 1892 after Ernest Hoschedé's death.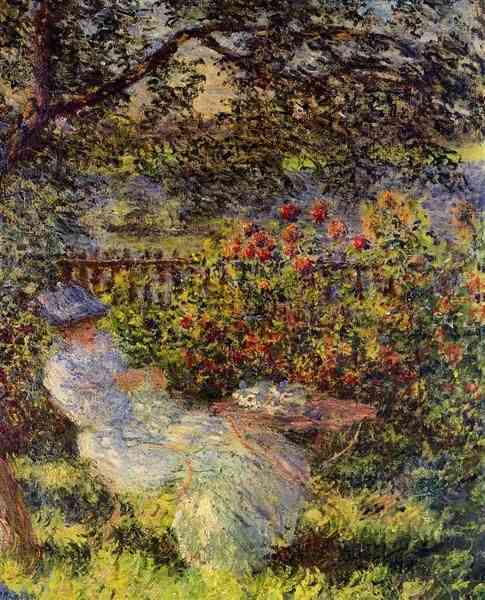 Monet had quite a financial success in Giverny, and he started the famous water lily pond serie. He painted several series of them throughout his life, and ended up donating 12 of the paintings to the nation of France to celebrate the Armistice.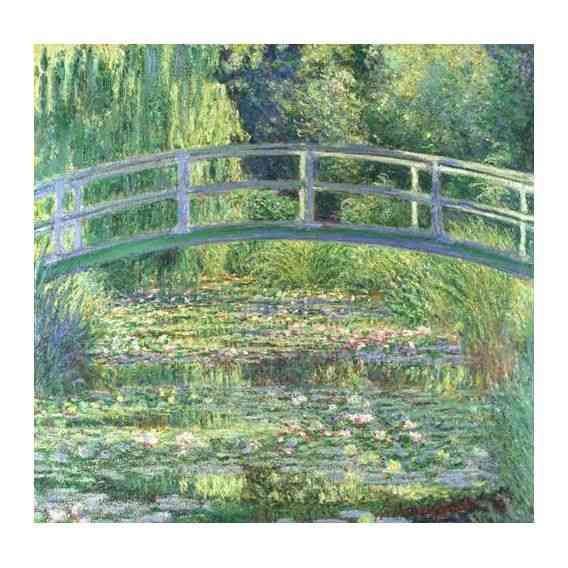 He wandered several places to seek inspiration. He painted buildings and cathedrals in morning light, midday, and foggy weather. He was more and more passionate about the effects of light.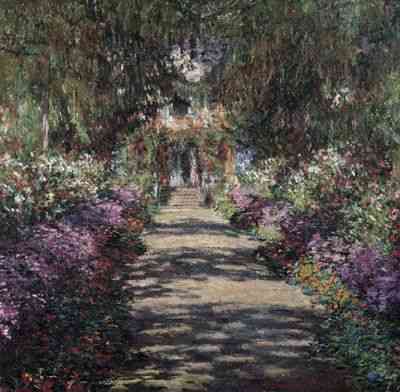 Later years
Monet's depression peaks worsened in his later years, especially after his beloved Alice died in 1911. Despite that, he continued making art until his final days.
Claude Monet passed away on December 5, 1962, in Giverny. He did not only create a new style of painting, but he opened the door for further notions in art, and helped shaking off the conventions of the past. He also influenced later artists as Mark Rothko and Willem de Kooning.
Monet once wrote: "My only merit lies in having painted directly in front of nature, seeking to render my impresssions of the mist fleeting effects."
Monet's Giverny home has housed the Claude Monet Foundation since 1980.