Around the world there are many researchers have been working on developing the cutting-edge battery technology. Solid-state Battery (SSB) is one of the most exciting ideas regarding battery technology. Solid electrodes and solid electrolytes are used in the technology of solid-state batteries (SSB). It is going to be the future of the battery. It is probably a possible alternative of the conventional liquid lithium-ion battery, which uses liquid or polymer electrolytes. Solid-state battery is an emerging trend for the next generation for its high performance, safety at low cost, higher electrochemical stability, higher energy density, low flammability, and potentially safer compared to liquid electrolyte batteries. Furthermore, it doesn't need any extra cooling system that means more electricity can be stored with less weight and less volume.  In other words, they are dry.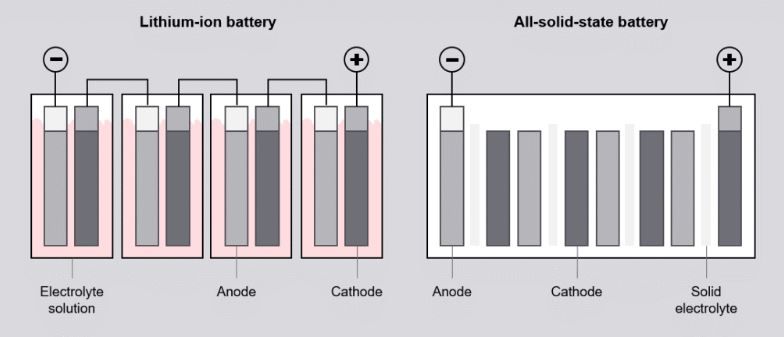 Normally, a commercial battery cell consists of 4 things as follows cathode, anode, separator, and electrolyte. One of the most successful commercial batteries is a Lithium-ion battery. Li-ion battery has been commercialized since 1991. But over time, the limitations of it are not being adopted along with the advanced technology. Typically, lithium-ion technologies use liquid electrolytes with lithium salts like LiPF6, LiBF4, LiClO4, etc in an organic solution. On the contrary, solid-state batteries use solid electrolytes like oxides, phosphates, sulfides, etc but not liquid. Pacemakers, RFID, and wearable devices use solid-state battery.
History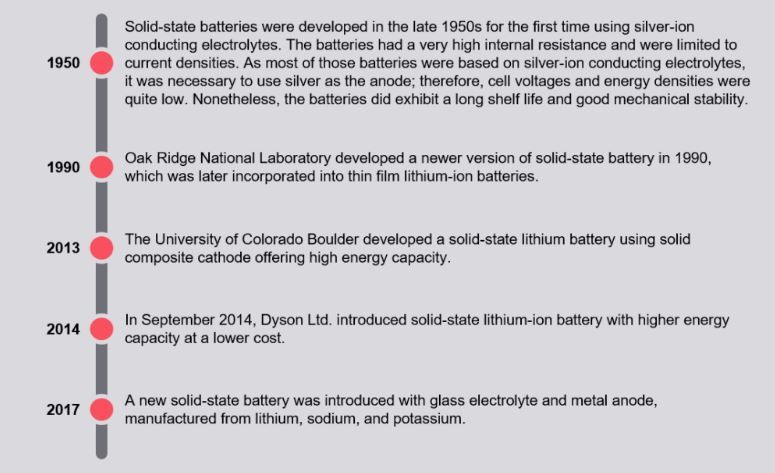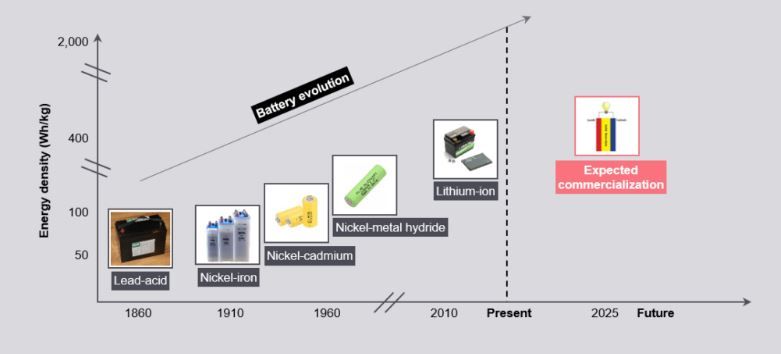 Transition is still a long way off, but yeah we are on the verge of a power revolution. But, the current battery technology has a bunch of limitations that are seen nowadays. While everything in the new tech world is becoming more efficient to save power, we are still looking for a day or two of use on a smartphone before recharging it again. Well, probably the days are not so far when the charge of the battery of a smartphone will last a month or so before recharging it again. This is where the SSB comes to wipe out most of the current lithium-ion battery's negative matters. It would also revolutionize electric vehicles of the future.
Sounds about solid-state battery may be amusing but yet it is the most important challenge in battery research and development for the present world. The current challenge of SSB is to stand out as a long-term and high risk, but it is very much potential to be rewarded highly for the future. A journal has published in the IOP Science named "2020 roadmap on solid-state batteries" mentioning all the current and future challenges, focusing points, drawbacks, advantages, materials, and roadmap for future development.
Reference :