There is no need to inform anyone anew that Bangladesh is a populous country. In proportion to size and population, about 1226 people live per square km. Any ordinary person can understand that this density is actually much higher. Even with such a large population, if it is said that the country has to carry more than 7 lakh people, it will be nothing but madness.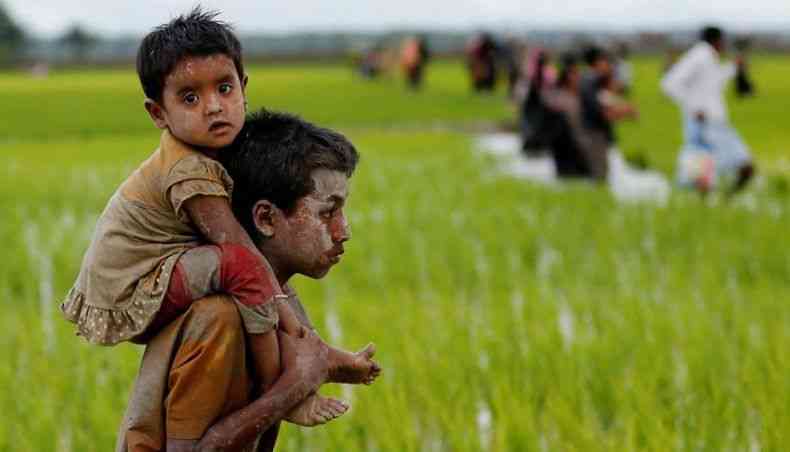 Today I am talking about Rohingyas. In 2017, more than 7 lakh Rohingyas entered Bangladesh from Myanmar. In reality, the number is much higher. But in 2020 the number has increased. About 1 lakh or more children have been born in Rohingya camps. The world's largest Rohingya camp has been set up in "Chittagong", Bangladesh with more than 9 to 11 lakh Rohingyas[1].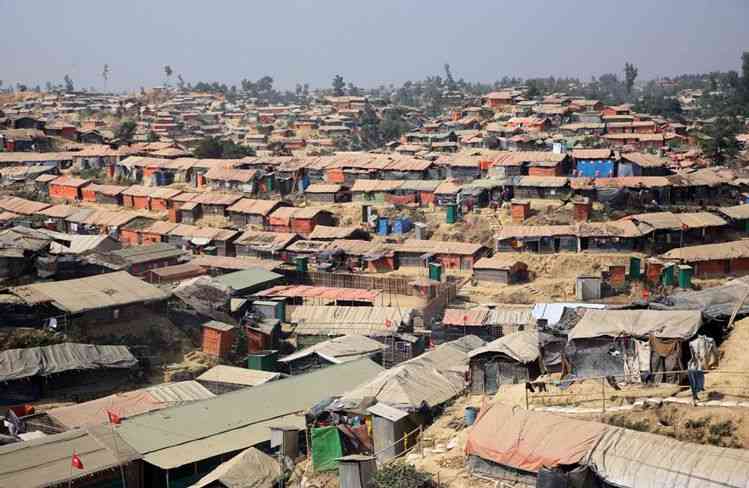 If we look at history, we can see that Rohingya have been entering Bangladesh since 1970. However, it is difficult to calculate exactly how many Rohingya have entered Bangladesh since 1970. The Rohingya are a minority ethnic group in the Rakhine state of western Myanmar. Most of them follow Islam. Evidence of their history and heritage is found in this land. But the Myanmar government is refusing to recognise the minority ethnic group as their national ethnic group. In order to protect the rights of the Rohingya, various organisations have been demanding that they be given ethnic identity in Myanmar. The "Arakan Rohingya National Organisation" is one of them[2].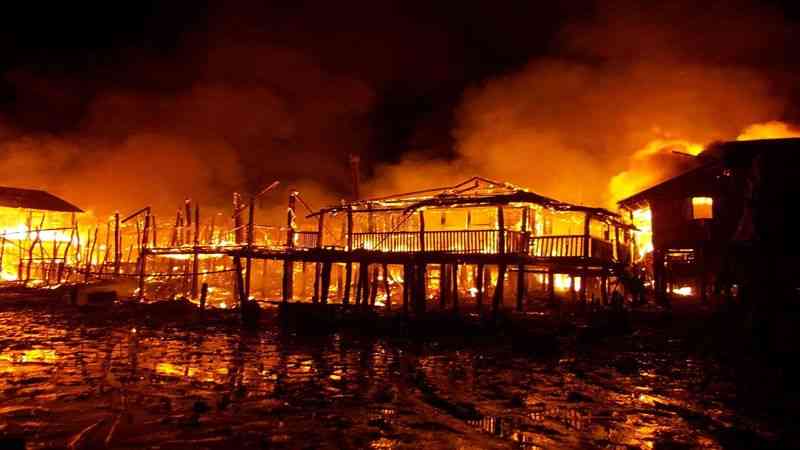 Throughout the ages, they have been subjected to extrajudicial killings, illegal arrests, torture, rape, and abuse by Myanmar's government and military, as well as being forced into forced labour. Myanmar Military operations were carried out on Rohingyas in 1978, 1991-1992, 2012, 2015, and 2016-2017. As a result, Rohingyas have been forced to enter Bangladesh at different times. In 1982, the Citizenship Act revoked the citizenship of the Rohingya and imposed restrictions on government jobs, travel, freedom of movement, state education, and property ownership. Which can be considered as a crime against humanity[3].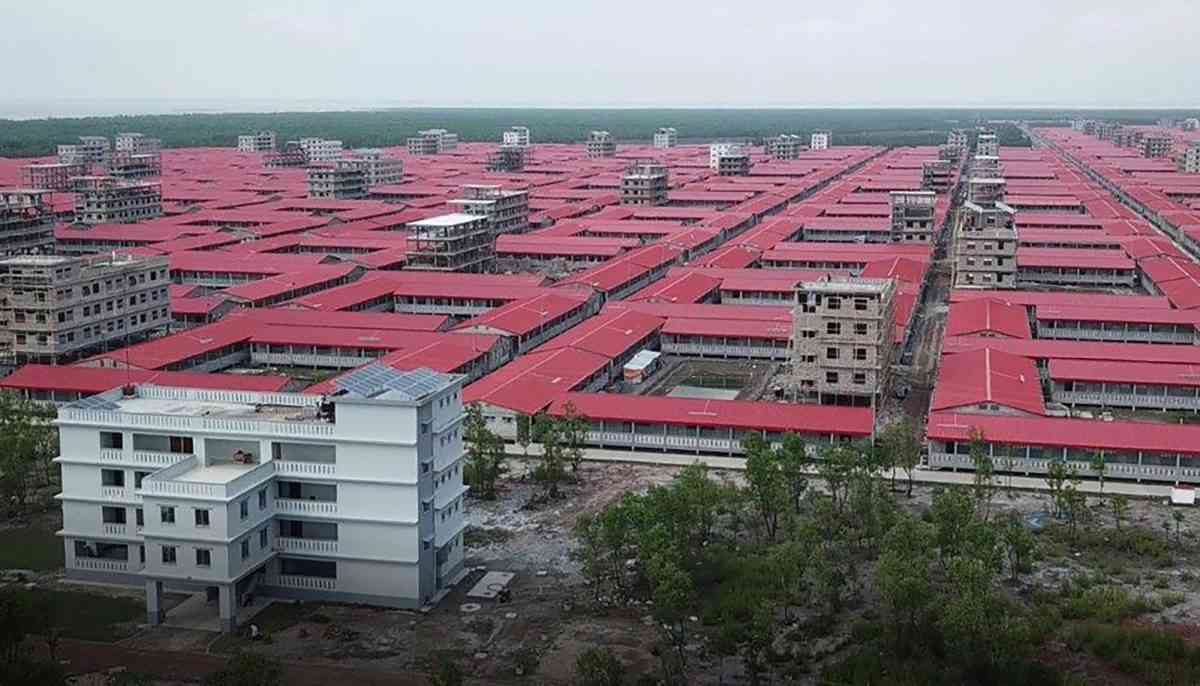 It is really a big responsibility for any country to manage such a large refugee population. Although a number of organisations and different countries have extended a helping hand, the whole of the responsibility has fallen on Bangladesh. Nevertheless, by giving shelter to the Rohingyas, Bangladesh has set a unique example of humanity in the whole world. It has gained a lot of praise and respect. The government of Bangladesh is making efforts for long term planning and repatriation of Rohingya. The Bangladesh government is protecting their basic rights including food, medical care, and education. Recently, a shelter is being set up at "Bhasan Char" in "Noakhali" at a cost of around Tk 2,300 crore with Bangladesh's own funds. Where about 1 lakh Rohingyas from Myanmar will be kept. Moreover, separate preparations for the Rohingya camp have already taken in the Corona period.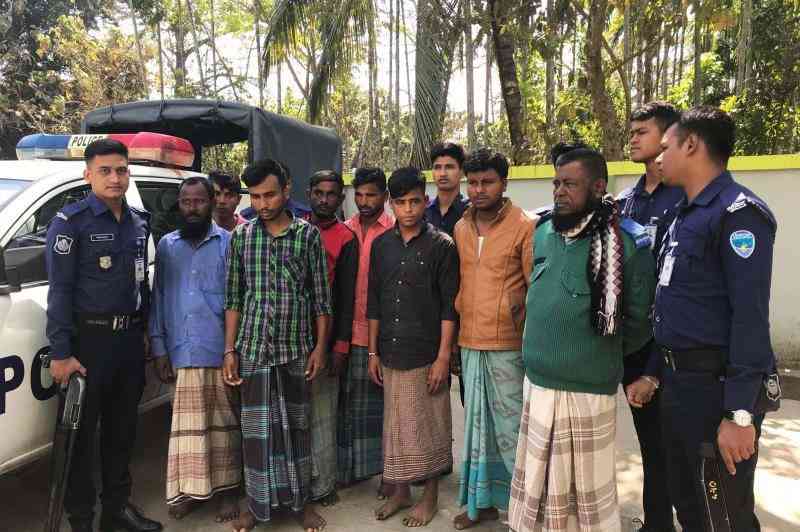 Despite gaining respect and admiration, the Rohingyas are causing a lot of trouble. Rohingyas have been kept in various shelters in Chittagong. A total of 4,300 acres of hills and forests have been destroyed to provide temporary shelter, facilities, and cooking fuel for the Rohingya. The constant use of tree wood for their cooking is having an adverse effect on the forest cover in those areas. Besides, Rohingyas are also involved in various anti-social activities. They are involved in various crimes including murder, the domination of camps, drug trafficking, human trafficking, theft, and robbery. That is disrupting the normal life of the local's people. Besides, with the help of some brokers, they are collecting NID cards of Bangladesh and moving outside the country and committing various misdeeds[4].
Myanmar has been repeatedly urged to return the Rohingya. But they did not give any news as expected. Recently, the Myanmar army has been increasing its presence on the Bangladesh-Myanmar border, a kind of pre-war preparations. They are again conducting military operations in Rakhine and killing Rohingya. If the Rohingya are killed in this way, very soon there will be no Rohingya left in Rakhine. Which is really very reprehensible and shocking.
The UN and Bangladesh are working together to realize the rights of the Rohingya. Even some organisations and conscious states are moving forward to solve the Rohingya problem. If the Rohingya problem is not solved now, this problem will be a big problem for Bangladesh and the lives of 9-11 lakh people will be threatened. It is unfortunate that today the Rohingya are being used as weapons in geopolitics.
Reference
1. Largest Rohingya Camp: https://www.premiere-urgence.org/en/rohingya-camp/
2. About Rohingya: https://en.wikipedia.org/wiki/Rohingya_people
3. Military Operation Against Rohingya:   https://en.wikipedia.org/wiki/Rohingya_conflict#:~:text=In%20the%201970s%20Rohingya%20separatist,so%2Dcalled%20%22foreigners%22.
4. Rohingyas crisis:  tps://www.thedailystar.net/myanmar-rohingya-crisis-the-other-face-of-todays-humanity