Hey ...
In this article I'll try to give you a general idea about 'Al Harraga' which means 'the people who have immigrated illegally'. The harraga are the people trying to leave
their countries, without passports or visas, risking their lives in this small boats called "Death Boats". In the Maghreb, these would-be immigrants are called harraga 'burners', because they don't bother with borders or any official formalities. Trying to leave their countries by "burning borders", those "harraga" enter the other countries with dreams of a "better life" for themselves and their families. Once arrived at their destination, they burn or otherwise destroy their ID papers in order to avoid being deported.
In fact, there are other ways to 'burn borders', one of them is to get a visa for the desired country and then, illegally remain in this country after their visas expire "overstaying visas". The second is to go to another country whose the visa is simple to obtain such as 'Turkey', and then the entry in Europe becomes easier.
In this article I am much more interested in "Death Boats" just because this is the most dangerous and popular method of illegal entry.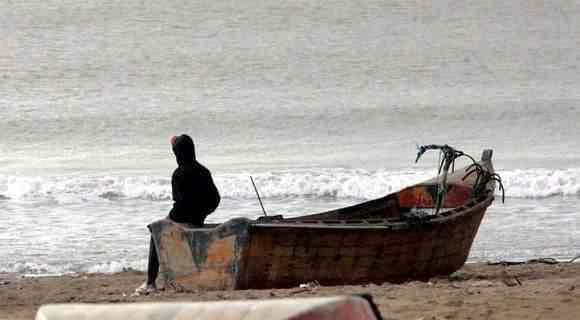 Allow me, dear readers, to tell you a story, a true story through which you will possibly understand what happens when those people have already decided to cross the sea.
They have nothing to fear about, their dreams motivate them, it makes them so excited to leave beaches, to take roads from their own places in which "according to their opinion" they don't feel fine, they are sad and not respected, they can't express their real opinions, you can just see the deep sadness expressed by their eyes.
But in all this unhappiness you can make them very enthusiastic if you remember them and what will happen once arrived to their destination. The hope to be one day on the other side of the sea makes them too blind to see what are the dangers of this path. If you ask them 'why do you do that?' they'll respond you with another question whose answer probably doesn't exist ' why we shouldn't do it?'...
I tried to be brief but I think that is not possible, there are too many things to talk about, I failed to give you a real idea about the 'Burners' and their 'Death boat'
in just one article ! so ...
The true story is to be continued ...