Most of the Bangladeshi and Indian people use mustard oil. Everyone uses oil to enhance the taste of food. Many people use mustard oil on their heads. But we have to care much about the uses, benefits and risk of  Mustard oil.
Mustard oil has blended in with the Bengali tradition. Mustard oil was once the only edible oil in rural Bengal. This oil has been used in Ayurveda medicine since ancient times due to its medicinal properties. Mustard has been used in the Indian subcontinent since 3000 BC(1). Mustard oil is known as a stimulant. Helps in the production of digestive juices in the intestines.  Digestion is fast.
Helps in the production of digestive juices in the intestines. In addition, the same process helps to increase appetite. The universal use of mustard oil is declining day by day.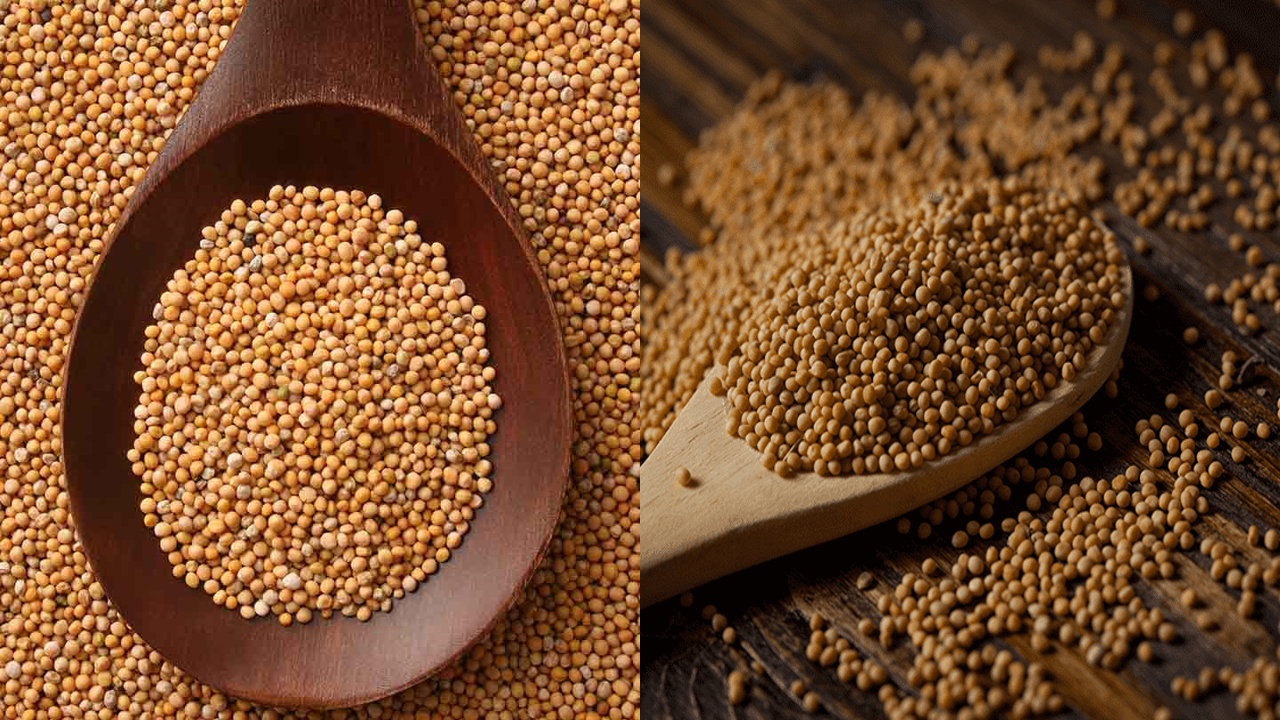 Basically, mustard oil comes from mustard seed. It is dark yellow in color and has a strong aroma. 1 cup of mustard oil contains  Omega Alpha 3 and Omega Alpha 6 Fatty Acids, Vitamin E and Antioxidants etc.
Uses and Benefits of Mustard oil
Mustard oil is very thick and contains high levels of vitamin E(2). This oil protects the skin from harmful ultraviolet rays and other contaminants. Mustard oil helps in hair growth. Prevents premature greying of hair and reduces hair fall. Mustard oil is rich in vitamins and minerals. It contains especially high levels of beta carotene. Beta carotene is converted to vitamin A to help hair growth.
Mustard oil acts as a strong stimulant of digestion, blood circulation and excretory system. In addition to eating, massaging the body externally stimulates the blood circulation and sweat glands of the body and lowers the body temperature. Mustard oil contains a substance called glucosinolate, which is known as an anti carcinogenic ingredient.
Risk of Mustard oil
Delhi Government has banned the mustard oil in 1998 for a serious increasing case of dropsy(3). Mustard oil contains high levels of erucic acid. Erucic is known to be highly toxic in nature. In fewer uses, erucic acid is safe, but huge levels of uses may be dangerous. over a long time, erucic acid may cause a heart condition called myocardial lipidosis. Mustard oil can also be the cause of the allergic problem. So that is harmful to the skin such as itchiness, redness, dry and cracked skin.
Subscribe to Utopia Educators to get regular updates.
Reference
1.Mustard oil, retrieved from : https://www.sciencedirect.com/topics/medicine-and-dentistry/mustard#:~:text=Mustard%20has%20been%20used%20as,have%20started%20with%20the%20Romans.
2.Mustard Oil Benefits, retrieved from : https://food.ndtv.com/health/8-incredible-mustard-oil-benefits-that-make-it-so-popular-1631993 (March 26, 2018)
3.Delhi oil poisoning, retrieved from :https://en.wikipedia.org/wiki/1998_Delhi_oil_poisoning#:~:text=In%201998%2C%20adulterated%20mustard%20oil,to%20prevent%20more%20health%20hazards.