Starting out as a youth I was always fascinated by Technology. I am now 30 years old. I remember the first operating system I used at home was Windows 3.1. I hardly remember much about that. I was like 7 years old.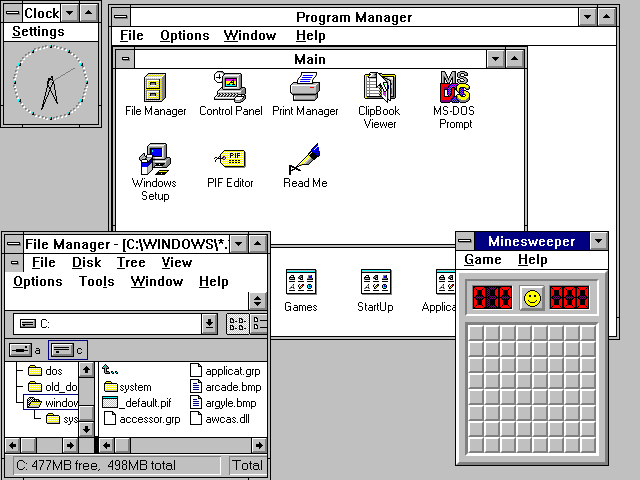 5th Grade ( 10-11 )
Then oh by, we got a printer hooked up and I could print my own Hallmark card's at home! In Elementary School at Seth Paine Elementary school I learned typing at a young age and then I met a friend Kyle who introduced me to HTML/CSS concepts in 5th Grade.
6th Grade ( 11-12 years old )
The beginning of middle school in America. Middle School North in Lake Zurich, IL. I was just getting all the girls at this point. My first date was Ashley. We saw Planet of the Apes. My first girlfriend was Paige. Then Britney and Jennifer made Paige jealous and so did Nikki. God the mistakes of my youth, I miss you Paige! I chatted online with girls all day on AOL Instant Messenger.
7th Grade ( 12-13 years old )
Chatting online with these prepubescent girls started to get old as 6th grade girls basically know nothing and neither do I; so I learn all the things on Google.

All I learned about Computers in the Middle School was how to google something, the only useful skill I learned at the school. These boomer's didn't even know how to crimp a network cable, C or Java, nothing at all about technology. And they get Pensions!

I just learned how to type. I also learned how to make a pillow. "My pillow" still works and hasn't ripped.

I also purchased a refurbished HP computer from Surplus Village and that ran great. I found torrents and then found Linux. Here is where the journey begins.
8th Grade ( 13-14 years old )
Now we're talking 2004, Warty Warthog Linux is my Operating System.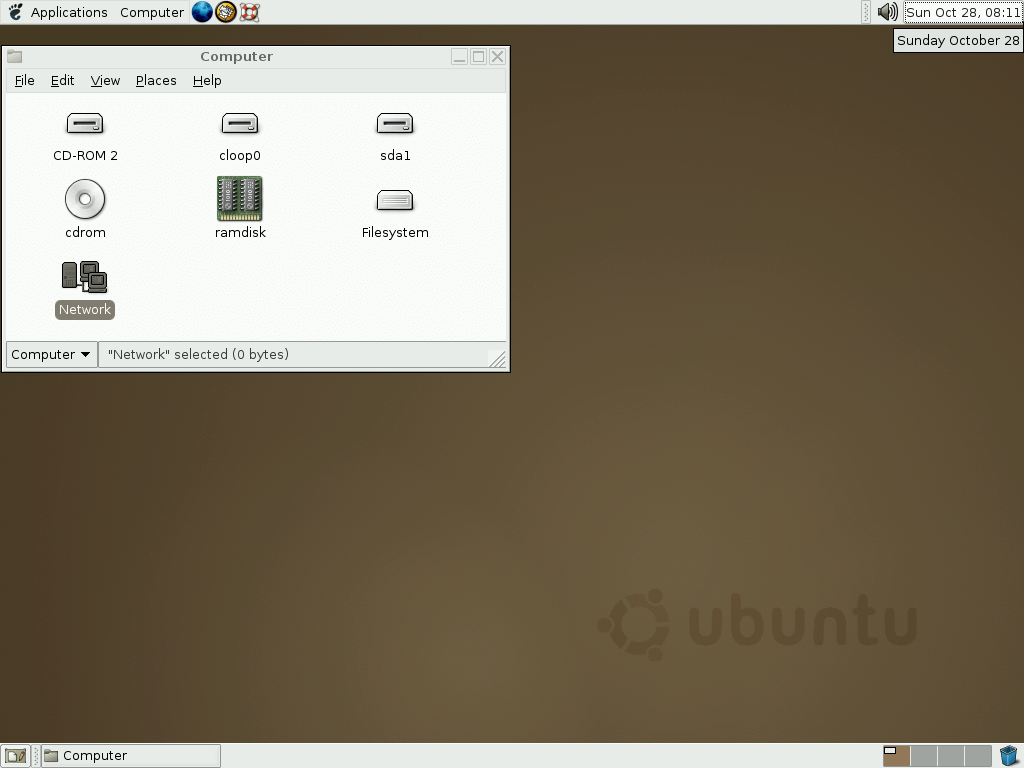 I become completely proficient in Ethernet networking as I networked the entire home with my Dad with Cat5E and wall jacks. We didn't have to deal with the Wifi going down or being weak, Gen Z and Zoomers don't understand wired connections. Run the tubes, mates!
Then I setup a file server with NFS to serve SuprNova, Kazaa, Napster files to my Modded Xbox running XBMC. I learned how to mod an Xbox from Kevin Rose who founded Digg.com. He is now a sad recruit for the bankers after he took massive investments for Digg.com which completely failed when they censored Ron Paul. Same thing is happening on Reddit.com with Trump now.
9th Grade ( 14-15 years old )
In ninth grade I really got my Linux distro tuned. I started a Web Design company called Desegni.com which is "Design" in Esperanto with my friend Matt Berggren. We got about 10 clients but didn't know how to market.

If we knew how to market we would be one of the Top 3 Web Firms in Chicago.
https://web.archive.org/web/20060716044809/http://www.desegni.com/
10th Grade ( 15-16 Years Old )
Hold on I need a cigarette, well that was a bad idea. Cigarettes and weed distracted me from advancing Desegni.com to a large business.
11th Grade ( 16-17 Years Old )
Learned Mathematics from Mr. Ellis which helped me do calculations pro-grammatically and think logically. He was the smartest teacher in the district. He also should be higher paid than Mr. Silverman. I actually hope he gets his pension, he earned it.

This is also when Alcohol became a hobby and distracted me from Desegni and TheCRP.com a company started before Best Buy's Geek squad by my friend Rez and myself.

So now with my addiction to cigarettes... I'm sure the world is going to end any day now. So... I learn all I can about fixing world issues. I start with Economics and Ron Paul was my teacher.

My first job was at Tastee-Freez but he fired the hardest working employee, me. Well actually second to Mandy. Krista came in a watched a DVD on her mobile DVD player and they didn't like that I guess. I don't understand why hot young girls can't hang with me at an Ice Cream store while I'm working.

Then my career starts big time at Hawthorn Woods Country Club and I am surrounded by respectful professional's who I work hard by cleaning clubs, carts, carrying, loading, and anything they ask. Hawthorn Woods Country Club Member's are the best in the world.

I donated about $500 + bought around 20 mises.org Books to support Ron Paul's 2007-2008 campaign and work for him as a Precinct Chairman.
12th Grade ( 17-18 Years Old )
I decide I will study Economics at Southern Illinois University, Carbondale after learning so much from Ron Paul and the Ron Paul Revolution.

At home when I'm not smoking all night, drinking all night I learned Linux BASH, networking, and more.
Freshman Year of University ( 1 Semester, 18 years old )
Tons of hot girls, tons of students, but hardly any smart professors. My favorite girl was Phoenix. I miss you Phoenix! I respected my Science Professor and Civilizations professor's knowledge. But nowhere near worth the cost, and the Economics department is a Fascist joke. At least the school library had Murray Rothbard. I had a great time there and explored the Little Grand Canyon.
After university I joined WiredTree. A managed web hosting provider who became very popular world wide. Then my resume started. See my resume for recent advancements and what I've learned from my few mistakes.See my resume below for what I've been up to lately other than advancing this blog.
John Lambrechts
IT professional looking to join a Development or Operations team (DevOps) to architect and maintain technology and applications.
Ocean Ridge, FL
(847) 858-9098
johnlambrechts@gmail.com
EXPERIENCE
PeakActivity, Boynton Beach, FL — DevOps Engineer
October 2019 - Jan 2020
Solved issues with development stack (NodeJS, Debian, Docker)
Managed 3 QA environments on development Kubernetes cluster
Scripted pipeline changes in Jenkins/Groovy Shared Libraries
Added Azure, AWS support to our pipeline
Maintained 100% uptime for production releases with Kubernetes
AMOpportunities, Chicago, IL — DevOps Engineer
February 2019 - April 2019
Solved issues with development stack (NodeJS, CentOS, Ionic, Docker)
Engineered scripts for data analysis in Python
Set up ElasticSearch indexes
Managed Amazon AWS web hosting stack (VPC, EC2, Lambda, Peering Networks)
United Food Group, Elgin, IL — System Administrator
December 2016 - March 2018
Organized MySQL data for inventory management
Repaired, upgraded and replaced any faulty systems
Executed daily, weekly, monthly data analysis in Python
Designed wiki and intranet for cooperation between teams
Managed Exchange, Windows server, and Active Directory
On call 24/7 for any technology issues
Activ Financial Systems, Inc, Chicago — Application Support Engineer
December 2015 - March 2016
Supported hundreds of linux servers running proprietary stock market data systems
Stress tested worldwide network for a Fortune 500 company
Resolved any customer issues regarding the C++ Stock Market Data API
Worked with worldwide clientele getting their systems working with the market data platform
Restored network failures due to fiber link breaks and any other network issue
Crossrealms, Inc, Chicago — Infrastructure Engineer
March 2015 - December 2015
Managed all technology services for a number of Chicago firms
Engineered proprietary and open source systems for internal use
Supported clients email, web, backup, and desktop systems
Solved any issues with company WordPress website
Blue Fire Capital, Chicago — System Administrator
August 2012 - December 2012
Responsible for 24x7x365 availability of over 300 production RHEL based high frequency trading servers
Supported Office Windows Active Directory and DNS cluster
Supported multi monitor RHEL and Windows XP desktops, VMware ESX(i) VMs
Managed smart hands, remote support at 12 co-locations
Executed hardware changes and maintenance at Equinix Chicago
Utilized Kickstart for completely automated OS upgrades and provisioning
Created Perl and BASH scripts to automate daily tasks
WiredTree, Chicago, IL — Linux System Administrator
March 2011 - November 2011
Responsible for thousands of managed virtualized (virtuozzo) and dedicated CentOS servers running LAMP stack
Utilized BASH and Python to accomplish tasks with scripting
Repaired, replaced, upgraded and built server hardware during the night shift at 427 LaSalle, a CoreSite datacenter
Hawthorn Woods Country Club, Hawthorn Woods, IL — Bag Attendant
2006 - 2009
Mastery of golf cart washing, club cleaning, driving range cleaning, preparation, and everything in golf practice zone sometimes as early as 6AM.
EDUCATION
Lake Zurich High School, Lake Zurich, IL — Graduated
2004 - 2008
Graduated with a high GPA. Joined Track and Field team.
SKILLS
RedHat, Arch Linux, Debian
Windows
Cloud Architecture
Customer Service
Financial Markets
BASH Command Line
LAMP Stack
Active Directory
HTML/PHP/Python/Groovy
LANGUAGES
English
Spanish conversational
REFERENCES

Bryan Real
United Food Group
Usama Houlila
Crossrealms
Activ Financial HR
Email: hr@activfinancial.com