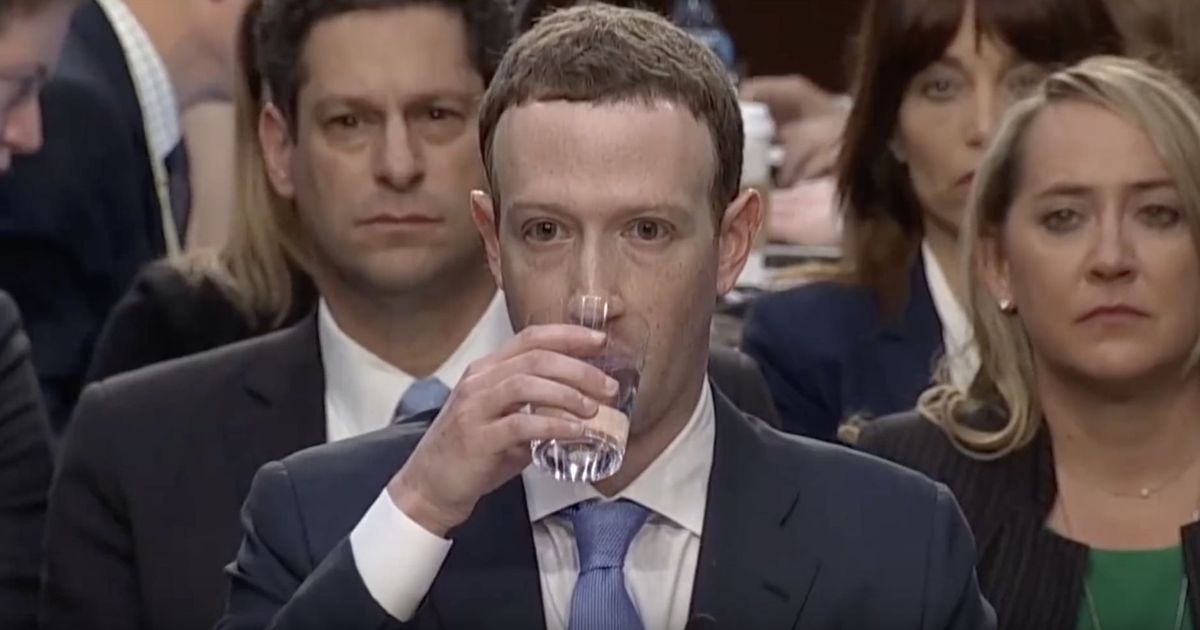 I remember it was the summer of 2009 one of my friends had introduced me with a website that we could chat together, share pictures with each other find our friends that we hadn't contacted for a long time and find out new friends and most importantly share our daily lives with other users on the platform.
at first glance, it seemed to be useful and the purpose of the website
was innocent and harmless. but we never knew the matter of fact this new piece of technology and creativity maybe someday is going to be one of our most darkest realities. the reality that dictating us when to sleep, when to wake up, where to go where not to go, what to say, what not to say, who is good, who is bad, and what to buy and yes, what to buy. if I was thinking to myself for thousands of years I never realized that one day there will be a piece of software on the internet stalking me day and night through my very personal life, my freedom of choice, and my sobriety as a human being no I never could think that this one is coming. and as you may know, what website
I am talking about the name of that website is, hold on a second what was the name of the platform? terror book oops! I'm sorry about the typo the name of the monster wow I am so sorry you should excuse me for the typos here, I am a little bit tired, because of
all those nonsense political ads on Facebook Ooo I've finally found its
name, it was Facebook.
This is not a good time for Facebook these days, as there has been a lot of news leaked by the company.
These scandals have damaged users trust in Facebook. In this text, you will see some examples of Facebook publishing and collecting users private information.
One of the things we come across on news sites is the issue of revealing
users private messages to companies. According to a media report, Facebook has given some companies widespread access to their users private information.
According to the report, the information that other companies are allowed
to access is much more than what Facebook previously announced.
Part of the information that Facebook provides to other companies is users "private messages".
The number of these messages is reported to be 70 million. Other companies have access to the personal information of Facebook users through the "apps" or applications of these companies.
Some of the companies to which this information is provided include Microsoft, Netflix (movie player) and Spotify (music player). Due to this new Facebook scandal and similar reports that we have encountered before, the trust of Facebook users has been damaged. Facebook users information has been shared with more than 150 companies. It is noteworthy that not all of these companies are active in the field of computers and the Internet. Some of them are media organizations and car manufacturers.
In response to this report, Facebook says that the information provided was with the permission of users! This is not the only example of Facebook users posting private information. Recently, another news item has been published, which is again related to the publication of users private information. But this time, Facebook does not share the information with other companies, in fact, it collects this information from other software. According to the report, Facebook collects user information from software that requires Facebook information to log in.
Recently, a team conducted experiments on some of this software.
In these experiments, software related to issues such as dating, health,
religious issues, and several others were examined. In response to this test, it was found that Facebook collects user information from these applications.
This information can include the IP address, the application in use,
the device type, and unique user IDs. This information is transmitted as soon as the application is opened.
In its defense, Facebook raised the issue of the SDK.
The Facebook SDK allows developers to access Facebook Analytics.
Facebook states in its policies that it allows access to information about
third-party applications that use the SDK and API. Once you've logged in to
Facebook via your phone (either through your browser or Facebook app), Facebook can link your ad ID to your profile.
And... now In an interview with "60 Minutes" that aired Sunday, Ms. Haugen, 37, said she had grown alarmed by what she saw on Facebook. The company repeatedly put its own interests first rather than the public's interest, she said. So she copied pages of Facebook's internal research and decided to do something about it.
According to the new york times report:
Ms. Haugen gave many of the documents to The Wall Street Journal, which
last month began publishing the findings. The revelations — including that
Facebook knew Instagram was worsening body image issues among teenagers and
that it had a two-tier justice system — have spurred criticism from
lawmakers, regulators, and the public.
Ms. Haugen has also filed a whistle-blower complaint with the Securities
and Exchange Commission, accusing Facebook of misleading investors
with public statements that did not match its internal actions.
And she has talked with lawmakers such as Senator Richard Blumenthal,
a Democrat of Connecticut, and Senator Marsha Blackburn, a Republican
of Tennessee, and shared subsets of the documents with them.
The spotlight on Ms. Haugen is set to grow brighter. On Tuesday, she is
scheduled to testify in Congress about Facebook's impact on young users.
Ms. Haugen's actions were a sign of how Facebook has turned increasingly leaky.
As the company has grown into a behemoth with over 63,000 employees, some
of them have become dissatisfied as it has lurched from controversy
to controversy over data privacy,misinformation, and hate speech.
In 2018, Christopher Wylie, a disgruntled former employee of the
consulting firm Cambridge Analytica, set the stage for those leaks.
Mr. Wylie spoke with The New York Times, The Observer of London and
The Guardian to reveal that Cambridge Analytica had improperly
harvested Facebook data to build voter profiles without users' consent.
In the aftermath, more of Facebook's own employees started speaking up.
Later that same year, Facebook workers provided executive memos
and planning documents to news outlets including The Times and
BuzzFeed News. In mid-2020, employees who disagreed with Facebook's
decision to leave up a controversial post from President Donald J.
Trump staged a virtual walkout and sent more internal information
to news outlets. "I think over the last year, there've been more leaks than
I think all of us would have wanted," Mark Zuckerberg, Facebook's
chief executive, said in a meeting with employees in June 2020.
Facebook tried to preemptively push back against Ms. Haugen. On
Friday, Nick Clegg, Facebook's vice president for policy and global
affairs sent employees a 1,500-word memo laying out what the whistle-blower
was likely to say on "60 Minutes" and calling the accusations
"misleading." On Sunday, Mr. Clegg appeared on CNN to defend the
the company, saying the platform reflected "the good, the bad and ugly
of humanity" and that it was trying to "mitigate the bad, reduce
it and amplify the good."
Facebook did not directly address Ms. Haugen late Sunday. Lena Pietsch, a company
spokeswoman, said it was continuing "to make significant improvements
to tackle the spread of misinformation and harmful content. To suggest
we encourage bad content and do nothing is just not true."
In preparation for revealing herself, Ms. Haugen and her team set up
a Twitter account for her and a personal website. On the website, Ms. Haugen
was described as "an advocate for public oversight of social media."
A native of Iowa City, Iowa, Ms. Haugen studied electrical and computer
engineering at Olin College and got an M.B.A. from Harvard, the website
said. She then worked on algorithms at Google, Pinterest, and Yelp.
In June 2019, she joined Facebook. There, she handled democracy and
misinformation issues, as well as working on counterespionage,
according to the website.
Ms. Haugen's complaint to the S.E.C. was based on her document
trove and consisted of many cover letters, seven of which were
obtained by The Times. Each letter detailed a different
topic — such as Facebook's role in spreading misinformation
after the 2020 election and the impact, its products have on teenagers'
mental health — and accused the company of making "material
misrepresentations and omissions in statements to investors and prospective investors."
The letters compared public statements and disclosures to
lawmakers made by Mr. Zuckerberg and other top Facebook executives
to the company's internal research and documents. In one cover
letter, Ms. Haugen said Facebook contributed to election misinformation
and the Jan. 6 insurrection at the U.S. Capitol.
---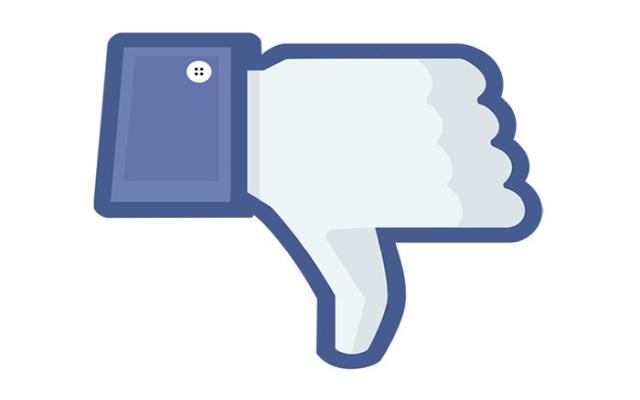 ---
Finally, after digging a little bit into the records of Facebook and its misconduct almost about everything from spying on its own users and selling their information to every and each criminal on earth, we reached out to our own little court for judging Facebook and its fellow criminals and a direct message from the author and that message is: dear multi-billion-dollar tech companies please stop sucking on people's privacy and look for a decent job for yourselves to earn a decent living.