The importance of small scale and cottage industries in the economy of Bangladesh is immense. The small scale and cottage industries of Bangladesh are the lifeblood of the rural economy of Bangladesh.
Cottage industry is a traditional industry of Bangladesh. According to the industrial policy of Bangladesh, all the institutions whose total investment is not more than 5 lakh rupees are called cottage industries. The cottage industry is a family-run industry with little capital, light machinery and local raw materials. Weaving, wood industry, bamboo and cane industry, silk industry are some of the traditional cottage industries of Bangladesh. Small industries are bigger than cottage industries but smaller than larger industries.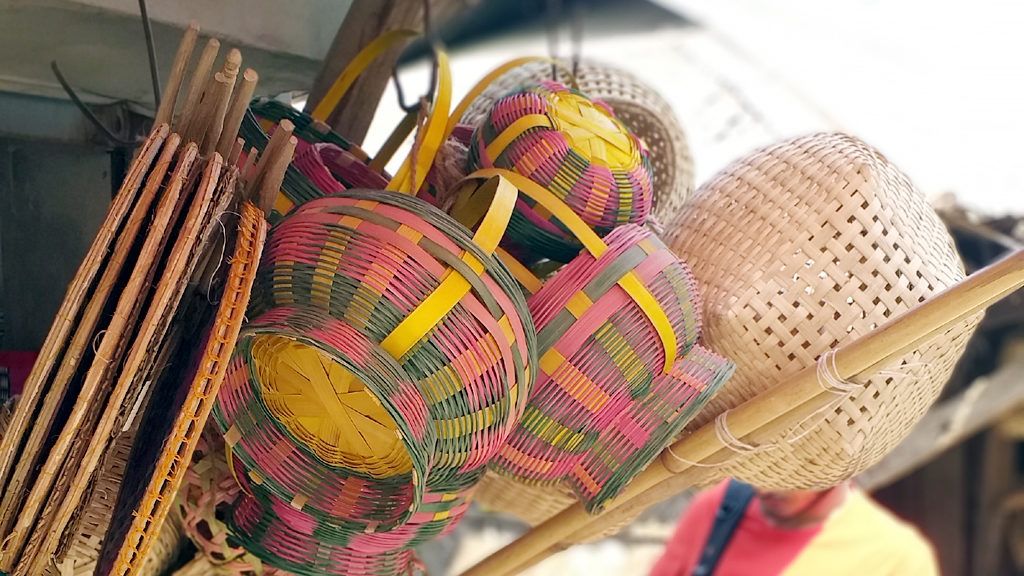 According to the industrial policy of Bangladesh, the industries that develop between Rs 5 lakh and a maximum of Rs 15 million are small industries. Bangladesh still has 50,000 cottage industrial units and employs about 200,000 workers. Small scale and cottage industries help to create employment opportunities for more people. Eighty-five percent of Bangladesh's population lives in rural areas, so small-scale and cottage industries play an important role in keeping the pace of development in the villages moving. Bangladesh's cottage industry has a worldwide reputation. Weaving is one of the cottage industries in Bangladesh. There are about 4 lakh 47 thousand machine looms in Bangladesh and it employs about 6 lakh people. It meets about 75% of the country's total cotton demand. The weaving industry produces about 500 million yards of cloth a year.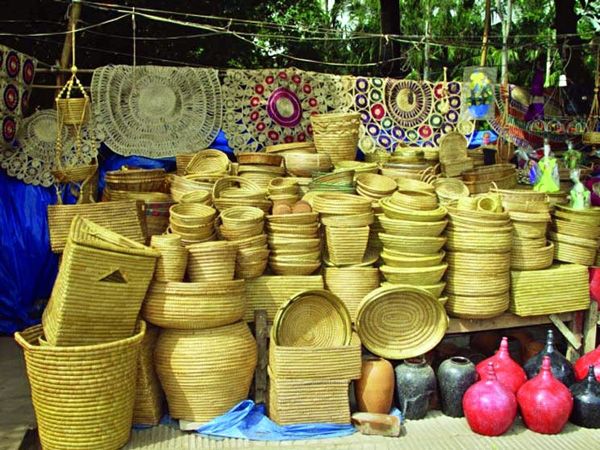 Rural farmers work in agriculture for only a few months and the rest of the time they use small and cottage industries as ancillary occupations to earn extra income. The Muslim sari of Dhaka was world famous. Jamdani and Benarsi sarees made in the weaving industry of Bangladesh are still world famous. Dhaka, Tangail, Pabna, Narsingdi, Baburhat, Mainamati, Kumarkhali, Bagerhat and Comilla are the main centers of weaving industry in Bangladesh. Apart from sari, towels, bed sheets, lungi, pillowcases, mosquito nets, table cloths, towels etc. are also made in these looms. Also the bamboo and cane industry of Bangladesh is very famous. Chairs, tables, baskets, mats, racks, swings, dolls, etc. are made of bamboo and cane. The cottage industry does not require much capital. Therefore, in a country with low capital like Bangladesh, the position of big industry as well as cottage industry can be noticed.
Conclusion
In the cottage industry, products can be made according to the personal tastes and needs of the buyers. The expansion of small scale and cottage industries is essential for the balanced development of industry. Small scale and cottage industries can play an important role in reducing the income inequality between rich and poor in the society. Large-scale industrial establishments developed in certain areas of large cities. But cottage industries and small scale industries have developed in different parts of villages and cities and there is no danger of destruction in wars or natural calamities. The cottage industry does not require foreign exchange. It is also possible to make cottage industries with the help of raw materials and materials. The production cost of cottage industries is low and hence the price of these products is also low. Small and cottage industries are an integral part of the economy of Bangladesh.
Thanks for reading.