The language movement of the Bengali nation in 1952 is an unforgettable event in the history of the world. After the British left the subcontinent in 1947, two independent states were formed, one India and the other Pakistan. Pakistan is made up of East and West Pakistan. Soon after the creation of Pakistan, a conspiracy against the Bengali language began. As a result, the Bengali people, especially the students, jumped into a united movement to demand the protection of the Bengali language. The language movement started in 1948 In September of the year. The movement intensified on March 11, 1948, the day of protest declared by the Sangram Parishad.
At a public meeting in Dhaka on 21 March 1948, Muhammad Ali Jinnah declared, "Urdu and Urdu will be the only state language of Pakistan," and his announcement sparked a storm of protests. In 1952, the Prime Minister of Pakistan Khwaja Nazimuddin again declared that ''Urdu will be the only state language of Pakistan''. The students started a movement on this day demanding to make mother tongue Bengali the state language.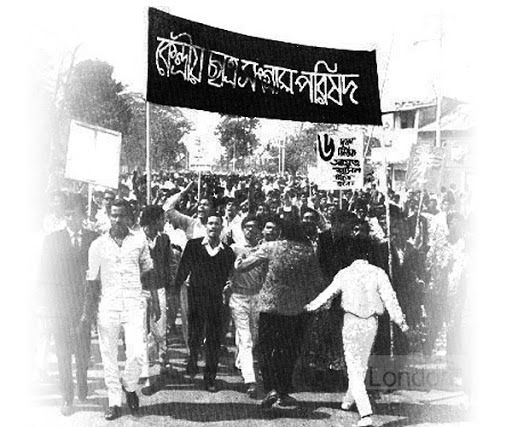 Section 144 was issued in the city to thwart their movement. Younger students of Bengal ignored section 144 and took to the streets. However, the Pakistani police indiscriminately opened fire on the procession without making any progress. As a result, many unnamed people including Salam, Barkat, Rafiq and Jabbar were martyred on the spot. We celebrate February as 'Martyr's Day'. Later, on 16 November 1999 (UNESCO) recognized 21st February as Martyr's Day as 'International Mother Language Day'.
Through the war of liberation we have gained our beloved country Bangladesh. On the night of March 25, 1971, at the behest of President Yahya, the Pakistani army launched simultaneous attacks on various places, including the Rajarbagh Police Lines, the EP and its headquarters in Peelkhana (the Dhaka University dormitory hall and the teachers' residence). Bangabandhu Sheikh Mujibur Rahman declared independence in the early hours of March 26, the day after the assassination of the Pakistani invaders on March 25. We achieved independence as a nation through a long 9-month bloody war from March 26, 1971 to December 16, 1971. The flag. This is how independent sovereign Bangladesh was born. Therefore, March 26 is celebrated as National Day and Independence Day. and December 16 is celebrated as Victory Day.