How to lookup the $UtEd Price:
It is hosted on Uniswap. Uniswap is an exchange market making protocol that provides liquidity to crypto pairs on Ethereum. Currently 1.6 Billion Dollars are locked in Pools.
Pool Address: 0x5fa2aabd1401537b0f16b191558542eb1769bbe1
UtEd Address: 0x705eff974c9c5e479f13d890df4f72efb26aedb2
Our pool can be explored above and our UtEd token address below.
To purchase UtEd you can swap from any ERC coin at https://app.uniswap.org
https://media.utopiaeducators.com/mgoblin_media/media_entries/68/Peek_2021-05-30_17-21.360p.webm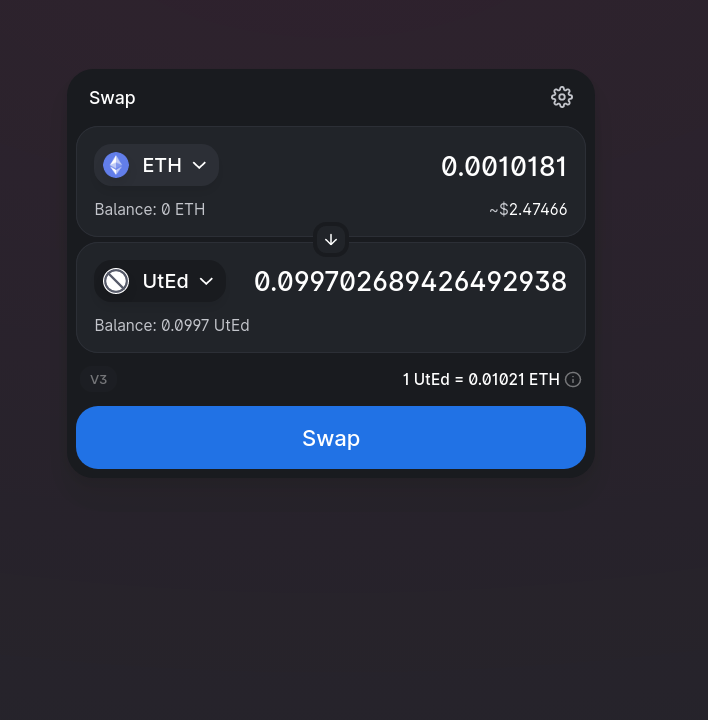 Thank you and have a great day!