Britney Spears is finally free! Free and completely happy that she is no longer under her father's guardianship!
This Friday, November 12, 2021, the superior court judge's decision Brenda Penny, culminated a war for Britney Spears' freedom.
Approximately, 5 months ago, Britney Spears demanded in front of the press and in front of the public that she wanted an END to the cruel conservatorship she had been living for around thirteen LONG YEARS by hiring her own lawyer.
From the huge movement of her fans called #FREEBRITNEY, Britney had her father removed from control of her will and her money.
Britney Spears was able to get the freedom she had been longing for many years, now she can make her own financial, medical and personal decisions.
It all started in 2008 when Britney Spears gave a speech describing the restrictions in her life and the endless abuse of her father Jamie Spears who continued to deny for many years that he abused her and her situation.
Britney Spears' father abusively and for years positioned himself as the celebrity's guardian and full representative, controlling her life, career and earnings.
Because of this, this whole celebration is extremely important for Britney Spears and also for her fans who know the horror that the singer truly lived during these last 13 years, found and positioned under the restrictive and abusive guardianship of her OWN father.
Britney Spears has finally regained her precious freedom at the age of 39, she can now take care of her money and make her own personal decisions.
Thirteen years ago a judge specifically determined that the ideal person to be in charge of Britney's life, earnings and decisions was her father.
Right after being released, Britney went to her Instagram account and stated that she was overwhelmed by the enormous emotion she felt and also could not describe the happiness she felt for her fans celebrating along with her that she was no longer "kidnapped" under the custody and guardianship of her abusive father.
On instagram, Britney stated: "Good God, I love my fans so much, it's crazy!!!" while attaching a video where you can specifically see all of her fans who spent time with her fighting and protesting for her freedom, shouting and raising #FREEBRITNEY signs.
It was about time that Britney could live like everyone else is entitled to.
During the past 5 months, the artist has been fighting against the legal arrangement that has controlled her life for 13 forced years; it is for this reason, that at this moment of her life she is a total free person, she is happy, and she has found her tranquility and peace of mind, as well as her emotional stability and the stability of her own home.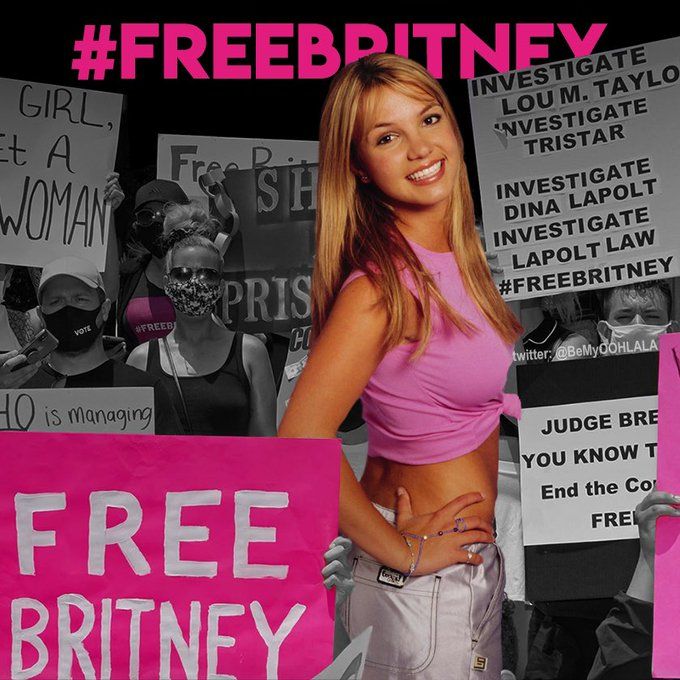 The Los Angeles Superior Court has decided that Britney Spears is now totally free to make her own decisions in her personal life but also in relation to her financial life after being in her father's guardianship.
In the midst of all the scandal, Britney's lawyer also stated to the media that it was a happy and also sad day for all that Britney Spears had to go through so that she could be free.
Also, to this day, it is known that Britney's father stole approximately 3 to 4 million dollars of the singer's musical wealth; and also, they don't know or can't tell the exact amount of all the stolen profits from her tours, concerts and musical hits, so this is UNKNOWN.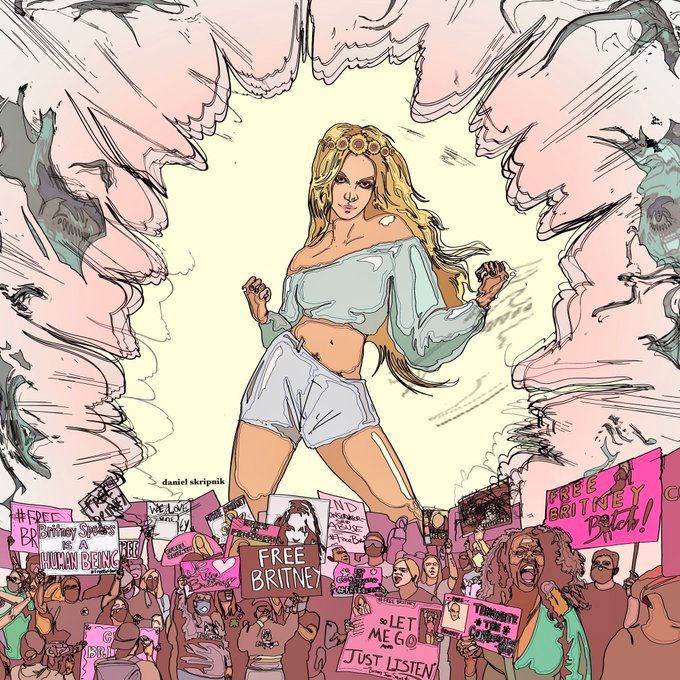 The legal conservatorship held by Britney Spears' father was a corrupt thing, many people claim.
Her mother and father are responsible for ruining her whole life and also taking away the freedom of the famous artist Britney Spears, who, for many years, remained silent without being able to be herself or to express herself, giving most of her fans and the public in general, to understand that something was not OKAY.
Her father's corrupt guardianship consisted in the fact that in California, this type of guardianship is used specifically with elderly people or also people who have some kind of mental failure or disability where they are forbidden and unable to manage their own/self personal business, such was the case of Britney Spears.
Definitely, something quite sad and shocking nowadays.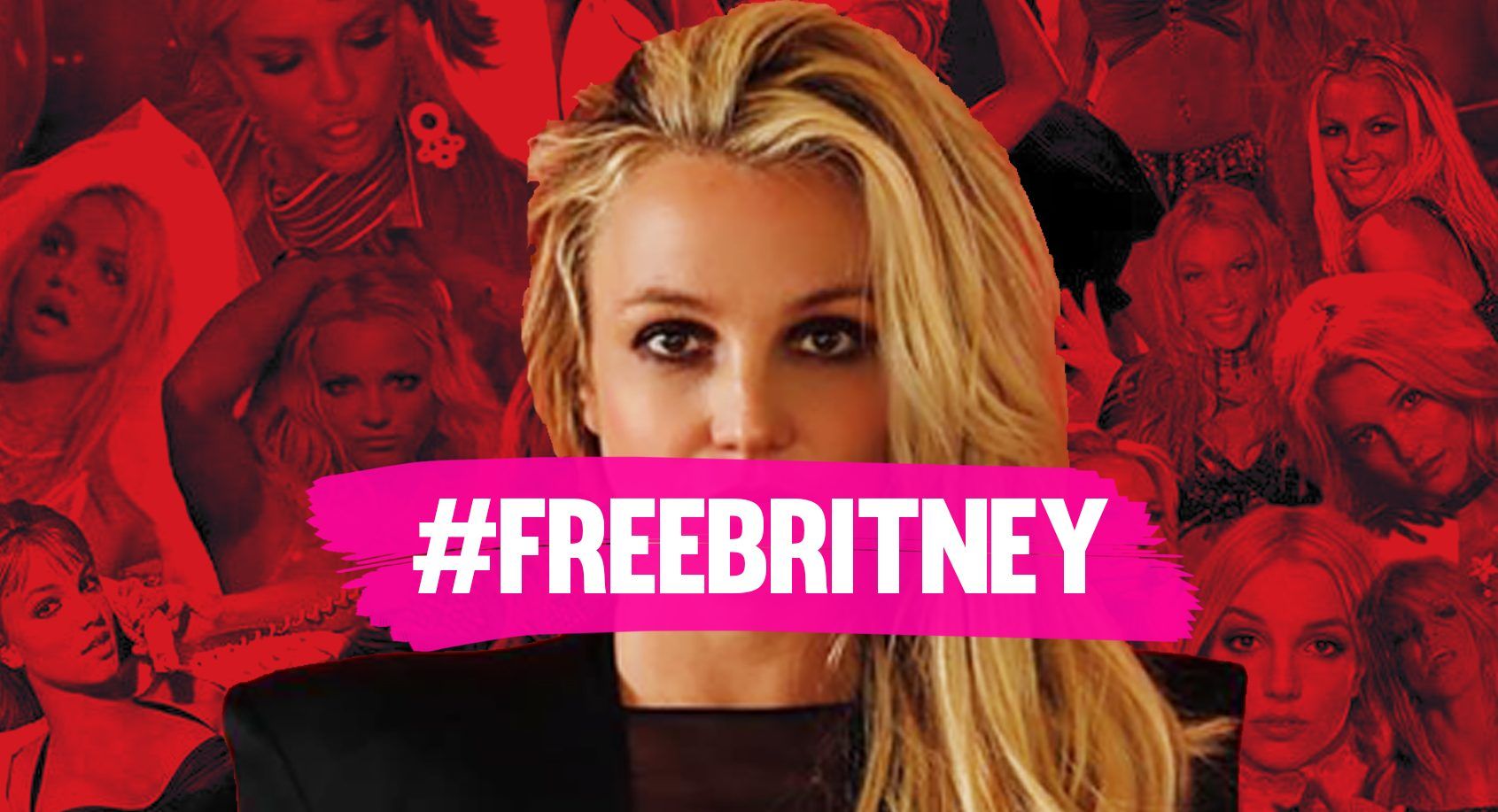 The raw, cruel and sad reality of Britney Spears during those 13 years she spent locked up and controlled by her father, not only was something difficult for her, but, her father was not only in charge of managing her estate of more than 60 million dollars, but also extensive aspects of private and personal life such as medical decisions, visits, social networks and friendships.
Her father James Spears had given up "a part" of Britney's custody in 2019 but it was still all a lie and he continued to be in charge of his daughter's finances.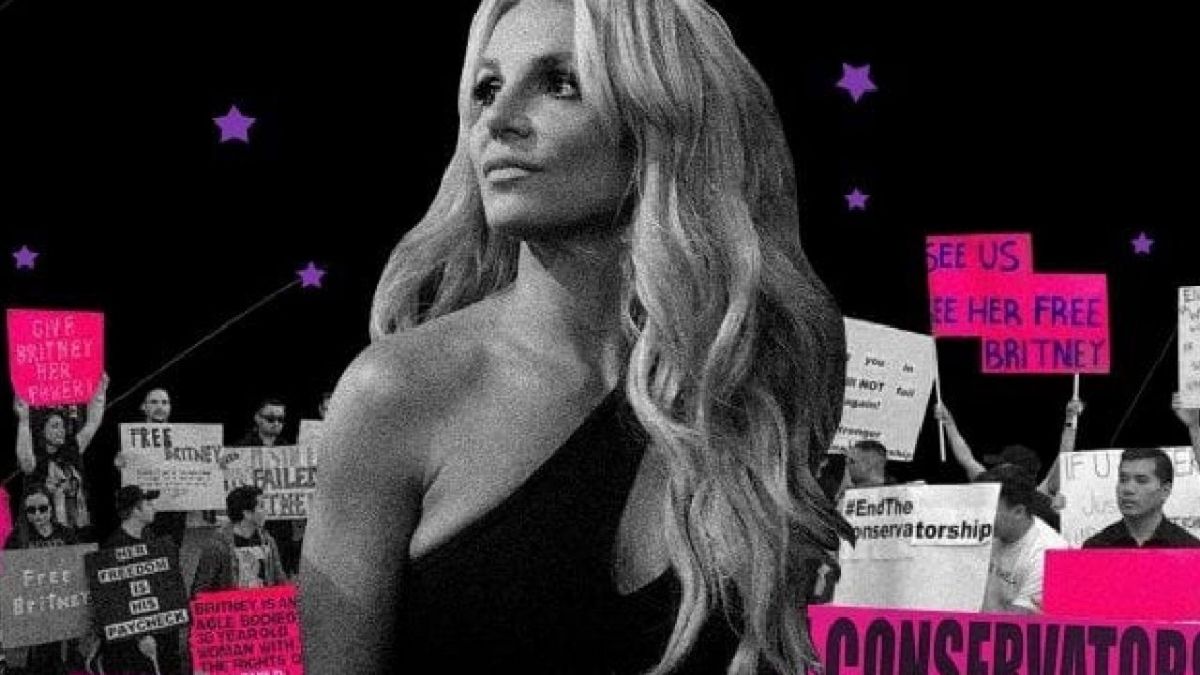 California judge Brenda Penny removed all that control and suspended her father's legal guardianship calling it a toxic relationship and destructive to his own daughter's life.
Britney Spears' lawyer claimed and assured that her own father had eavesdropped and had maximum control of Britney Spears' intimate conversations including conversations with her children and her boyfriend. Britney Spears' seemingly endless decade-long nightmare is finally over.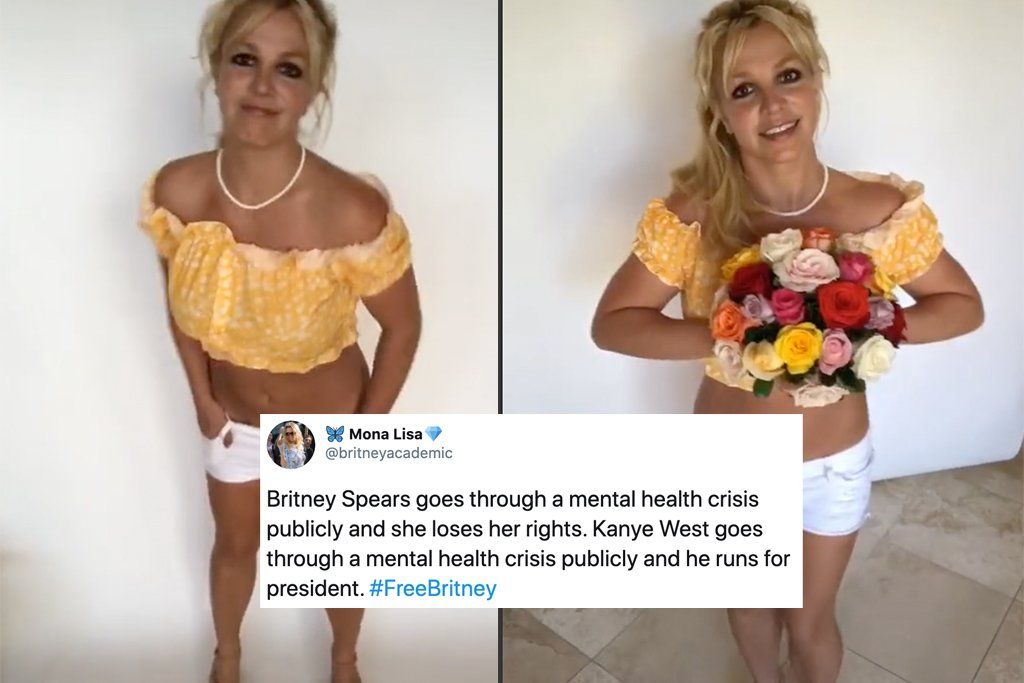 The public support and movement #FREEBRITNEY was growing after many documentaries were coming out explaining the situation Britney was living through during those 13 years.
More was the support, after Britney Spears spoke for herself in court and said that her situation was abusive and humiliating.
Britney Spears is totally free after 13 years of abusive and humiliating guardianship and restrictions by her entire family.
All Britney Spears fans have been celebrating endlessly this great news.
It is also known that Britney's lawyer has not yet finished his work and assured that he will be focused on making the people who mishandled Britney's guardianship and made her suffer, PAY.